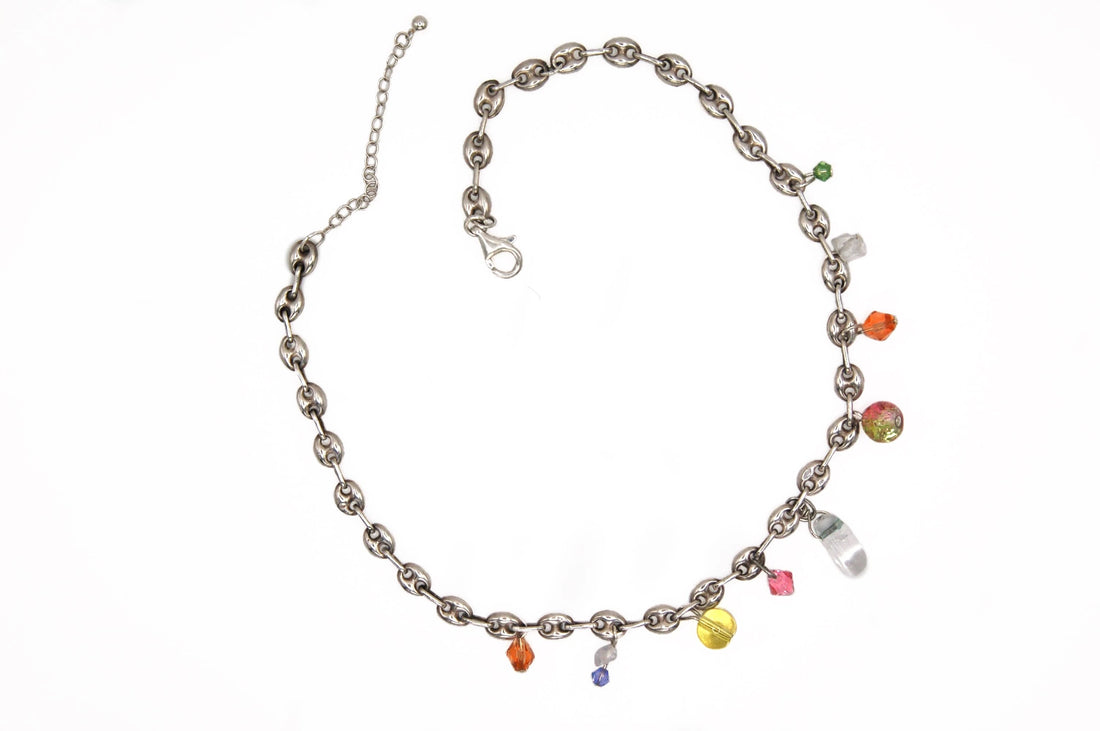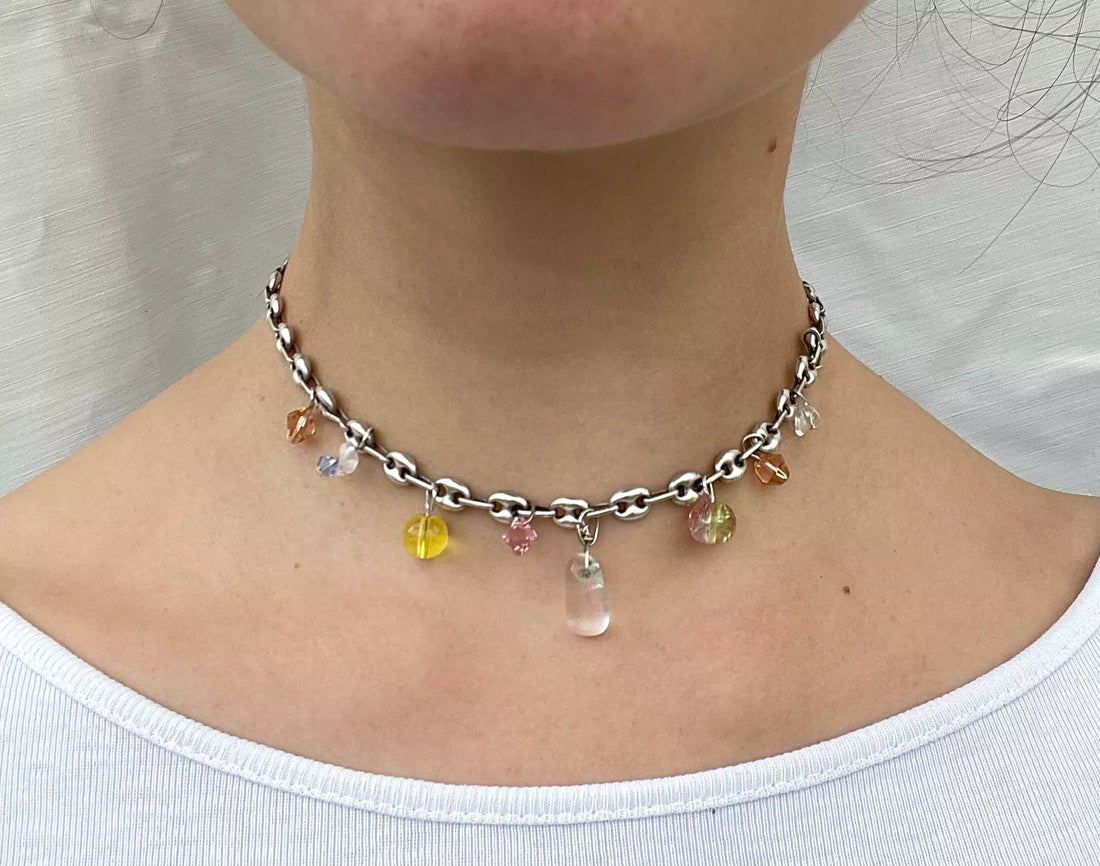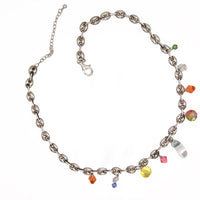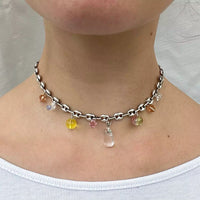 Upcycled silver necklace, coffee beans and crystals
Unique upcycled jewelry
This upcycled necklace coffee bean chain in 925 silver, decorated with colorful Swarovski crystals and glass beads, was handmade in our Strasbourg workshop.
This unique necklace, thanks to the sparkling touches of pearls, will bring a lush and sophisticated touch to your look. It will brighten up a neutral and minimalist outfit, and will pair perfectly with a more opulent style.
• The collar is adjustable, and can therefore measure from 35 cm to 41 cm.
Each antique piece is cleaned beforehand. Due to the vintage nature of some pieces, they may have irregularities and/or slight signs of wear which do not constitute imperfections.
Visit the Maintenance page to find out how to preserve the shine of your jewelry.