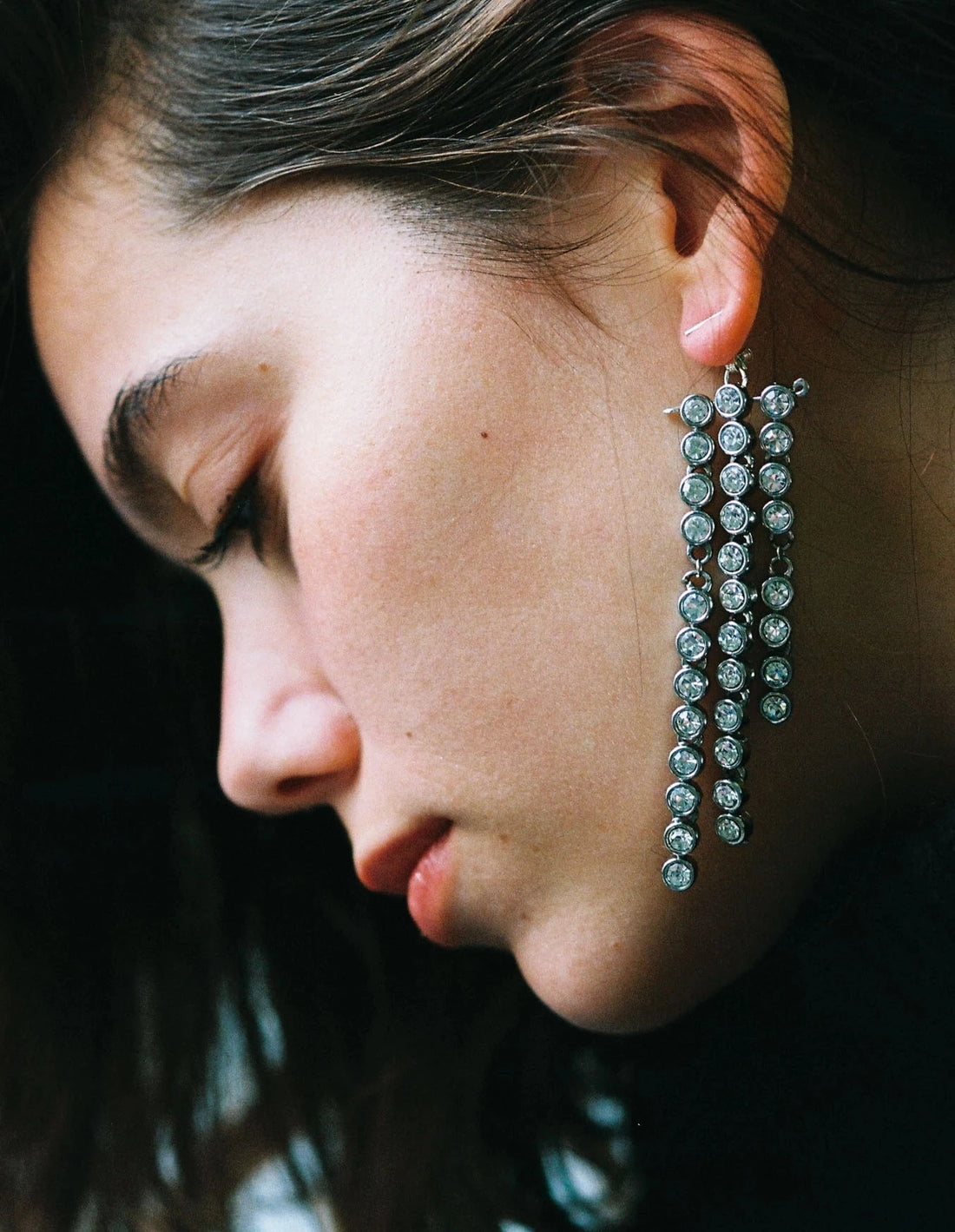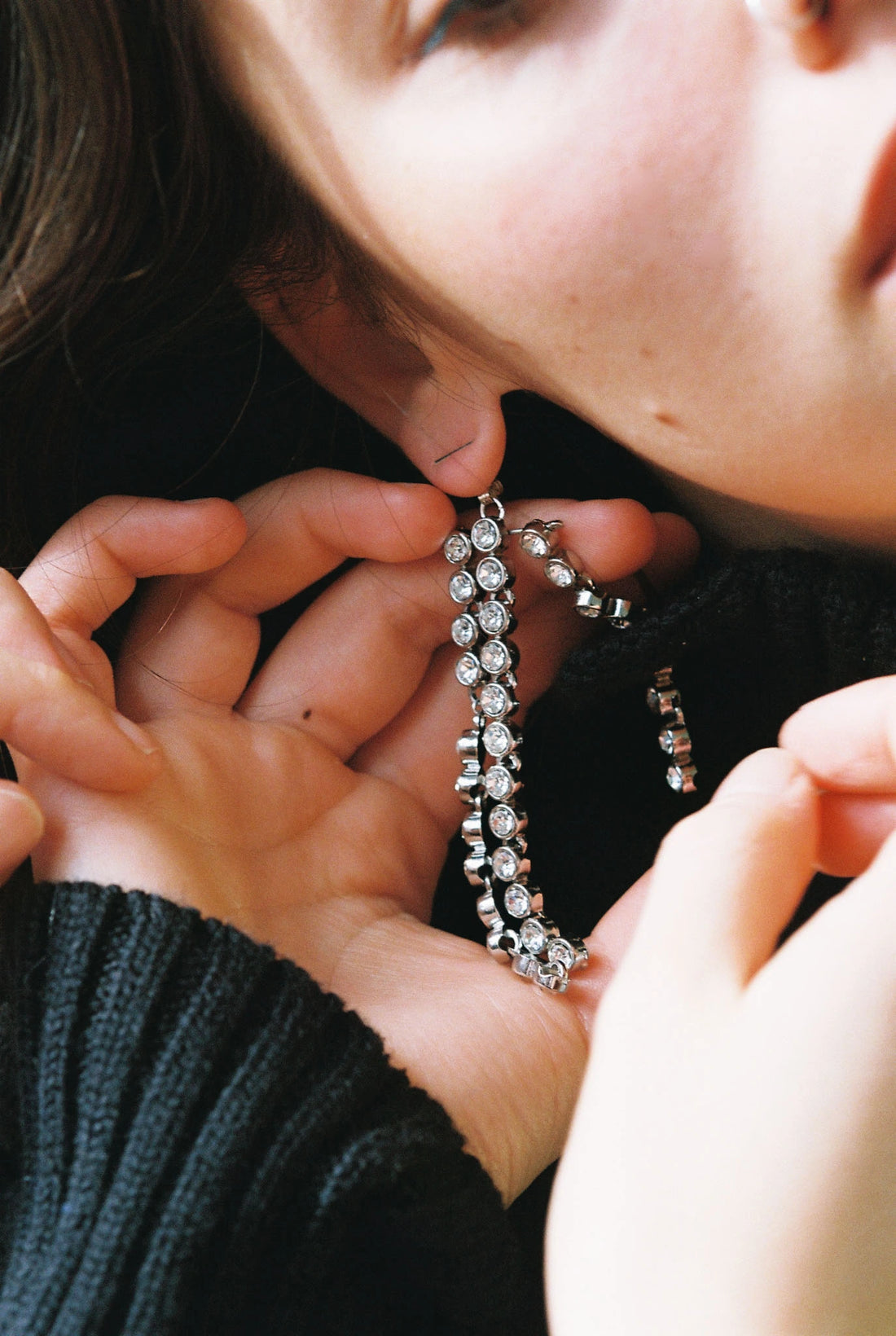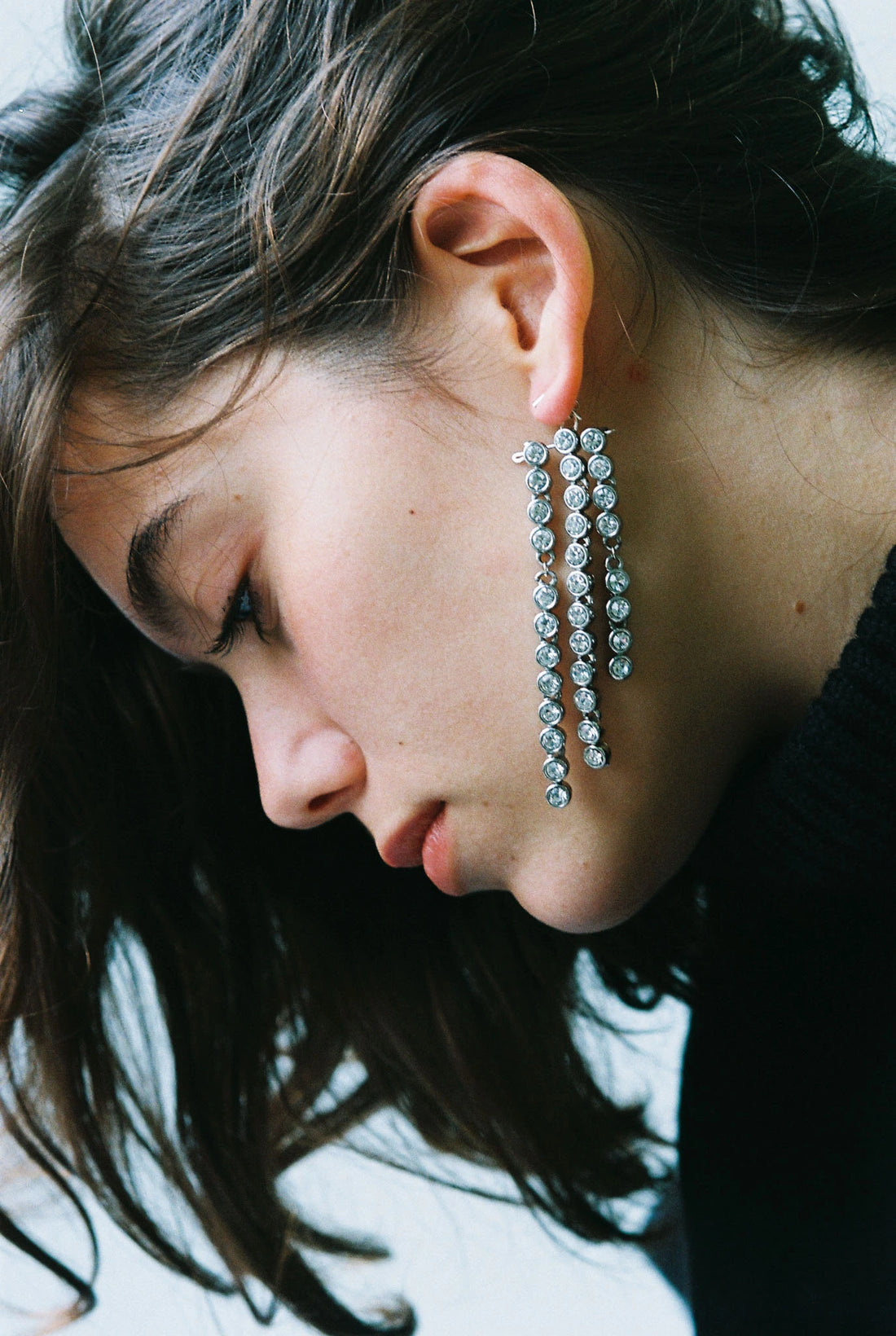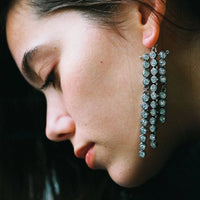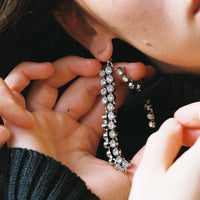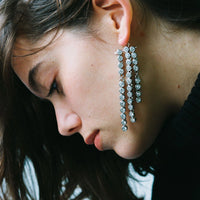 Glittering upcycled mono loop
Unique upcycled jewelry
This upcycled single buckle, adorned with 3 cascading steel chains, each studded with crystals, was handmade in our Strasbourg workshop.
This unique earring will attract the light and all eyes. With its very ornamental and luxuriant style, it will transform any occasion into a party.
• The clasp of this jewel is made of 925 silver.
• The longest chain of this mono loop measures 7.5 cm and the shortest 5.4 cm.
© Camille Bolender
Each antique piece is cleaned beforehand. Due to the vintage nature of some pieces, they may have irregularities and/or slight signs of wear which do not constitute imperfections.
Visit the Maintenance page to find out how to preserve the shine of your jewelry.