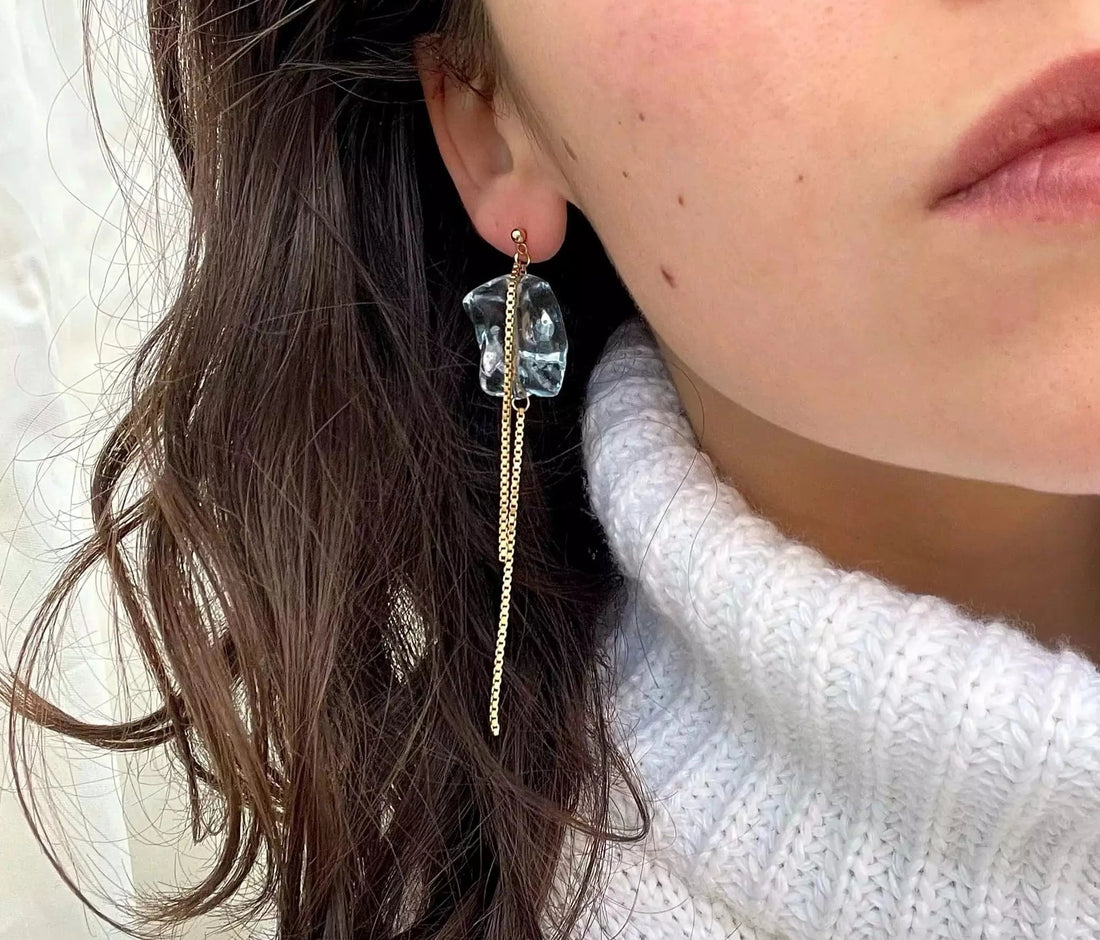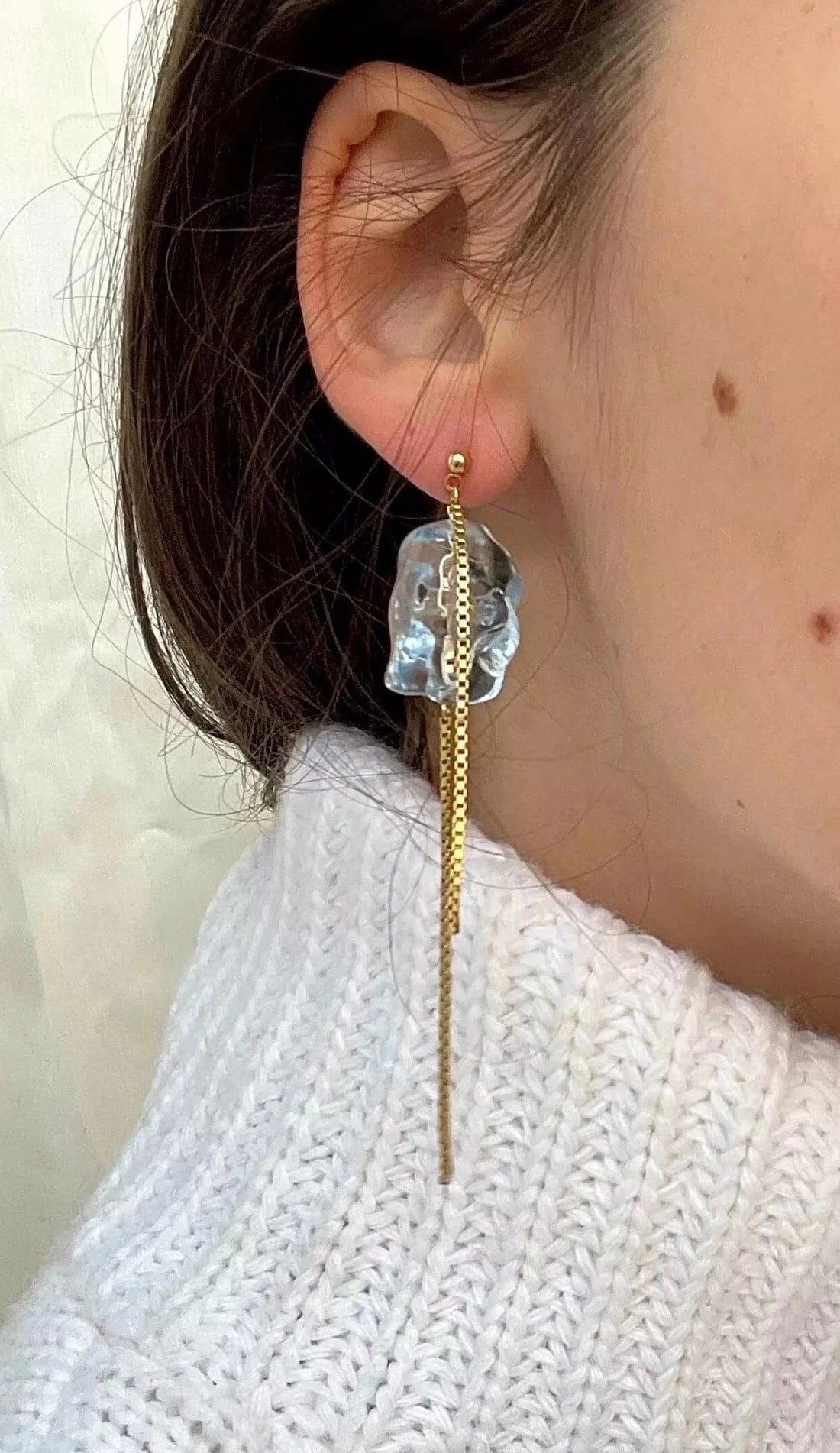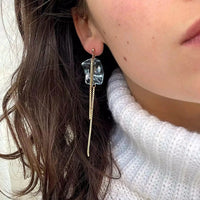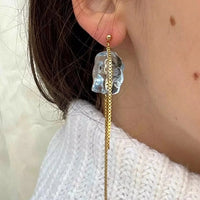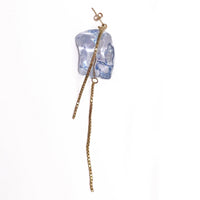 Ice cube earring and gold-plated chain
Unique upcycled jewelry
This upcycled single buckle, composed of a blue diaphanous fantasy piece and a gold-plated chain, has summer handmade in our Strasbourg workshop.
This unique piece of jewelry, structured by a unique piece that looks like an ice cube, will bring freshness and elegance to your look. Its very trendy asymmetrical expression can be combined with all your gold and even silver jewelry. The lightness of this buckle makes it a piece to wear every day.

• The clasp of this single buckle is made of 14K gold filled and is therefore hypoallergenic .
• This single loop measures 9.5 cm from the clasp to the end of the jewel.
• If you wish, it is possible to purchase this mono buckle as a pair. The loop that completes it is identical to the single loop.
Each antique piece is cleaned beforehand. Due to the vintage nature of some pieces, they may have irregularities and/or slight signs of wear which do not constitute imperfections.
Visit the Maintenance page to find out how to preserve the shine of your jewelry.