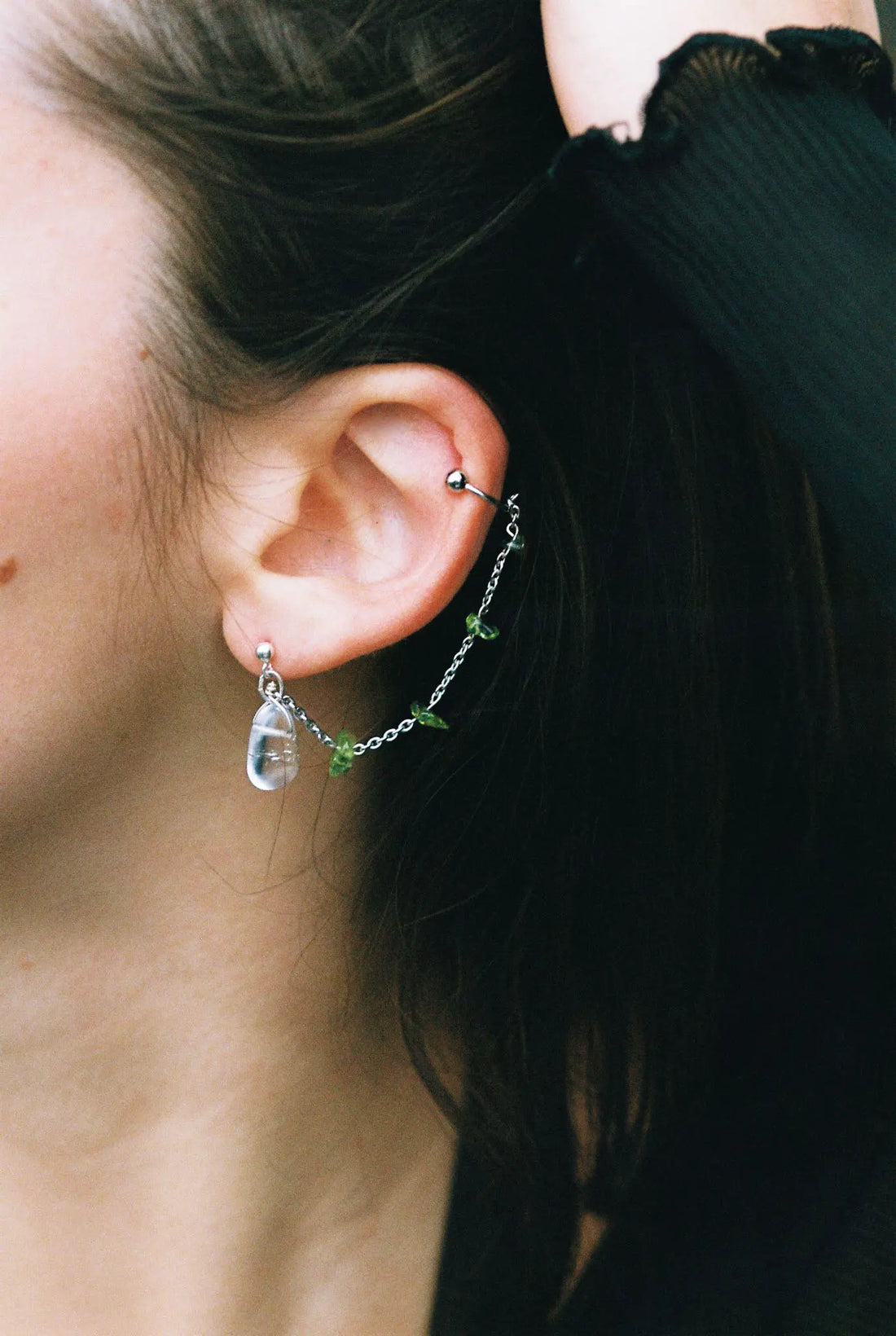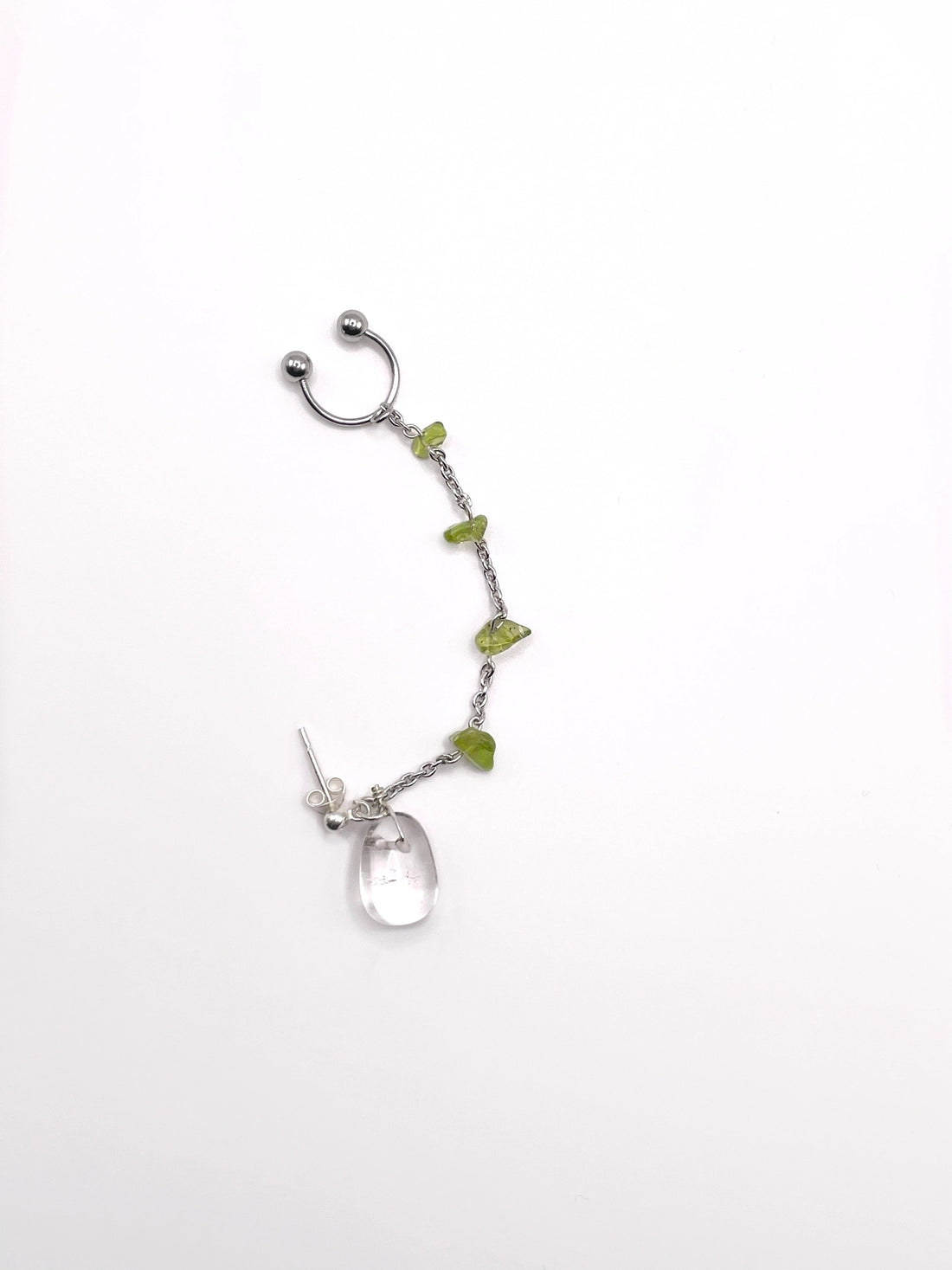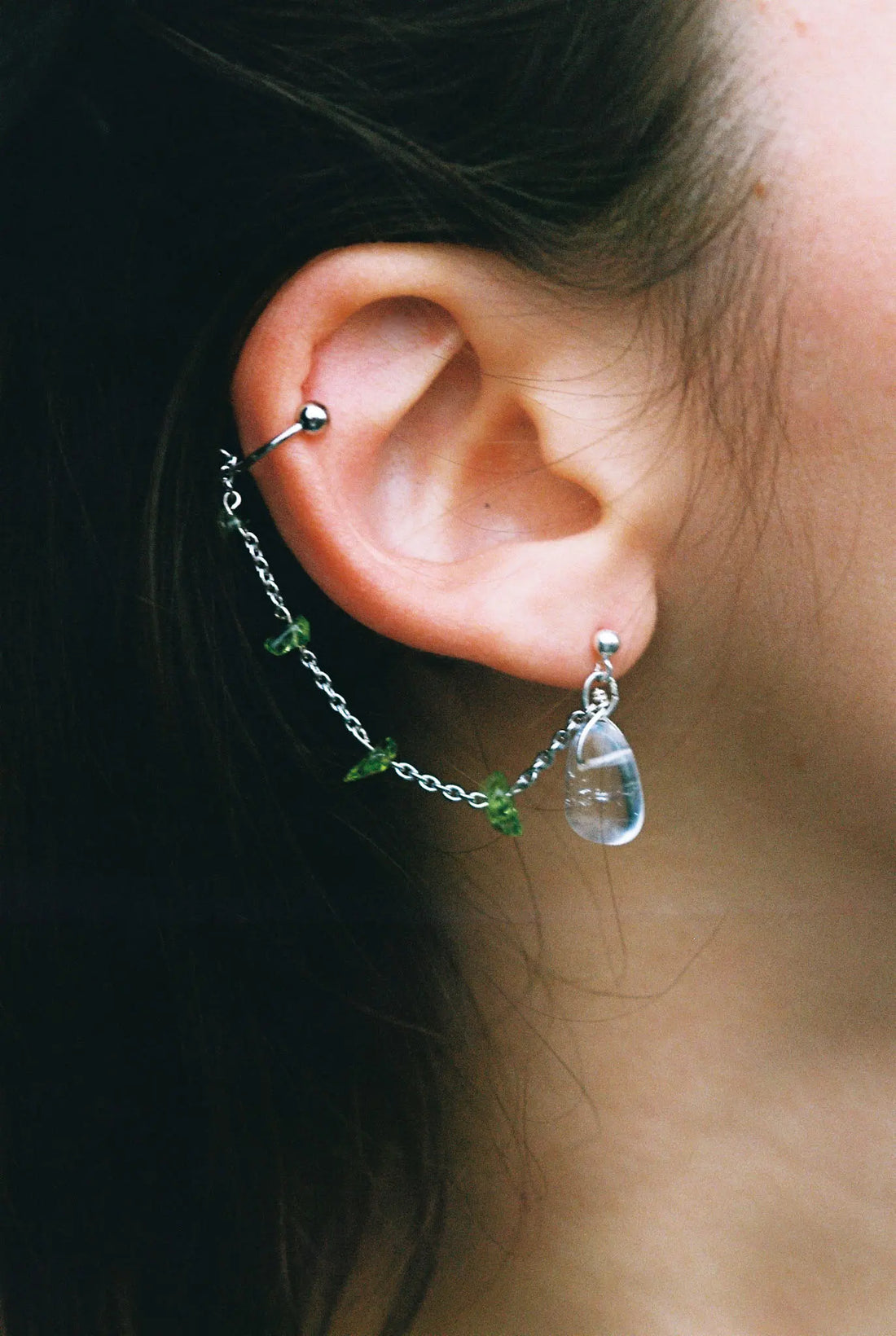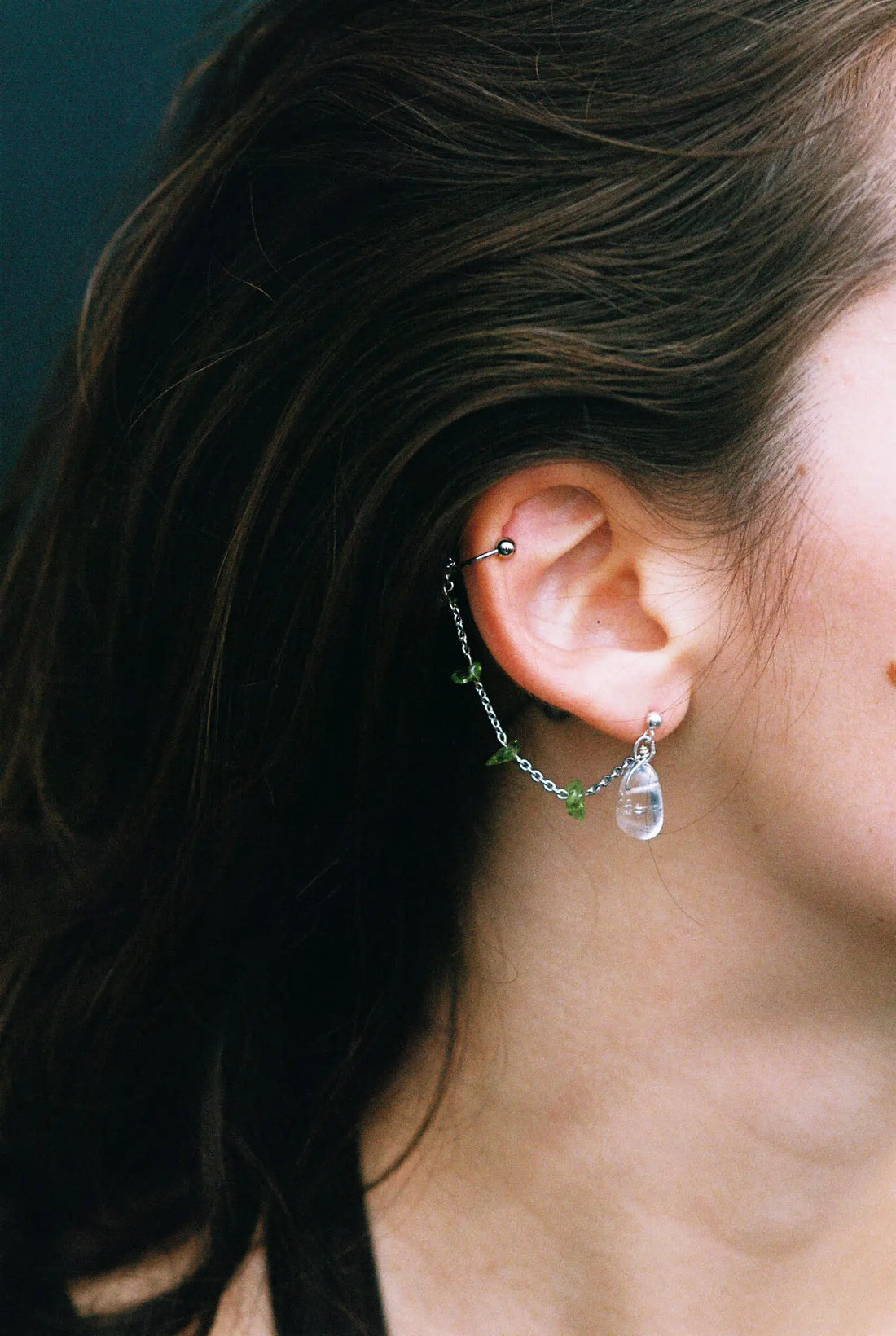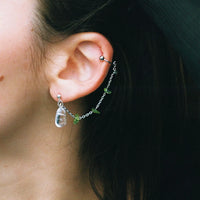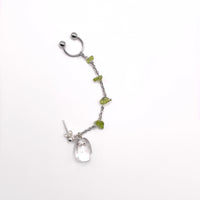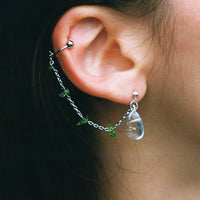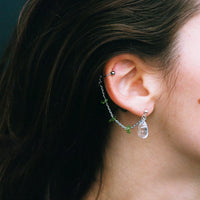 Upcycled mono buckle fine chain and stones
Unique upcycled jewelry
This single earring, made with a fine 925 silver chain, dotted with green semi-precious stones and a transparent hanging stone, was handmade in our Strasbourg workshop.

This lightweight single earring runs along the ear and attaches on top of it using an adjustable ear ring, which adapts to each body shape .
By following the shape of the ear, this single earring attracts the light on it while bringing colorful touches thanks to the green stones. With its minimalist style, it can be combined with other more imposing silver jewelry. By completing it with another earring, it can create a very trendy asymmetrical aesthetic.
• The clasp of this single buckle is made of 925 silver.
• This single loop measures 8 cm from the clasp to the end of the jewel.
©Camille Bolender
Each antique piece is cleaned beforehand. Due to the vintage nature of some pieces, they may have irregularities and/or slight signs of wear which do not constitute imperfections.
Visit the Maintenance page to find out how to preserve the shine of your jewelry.