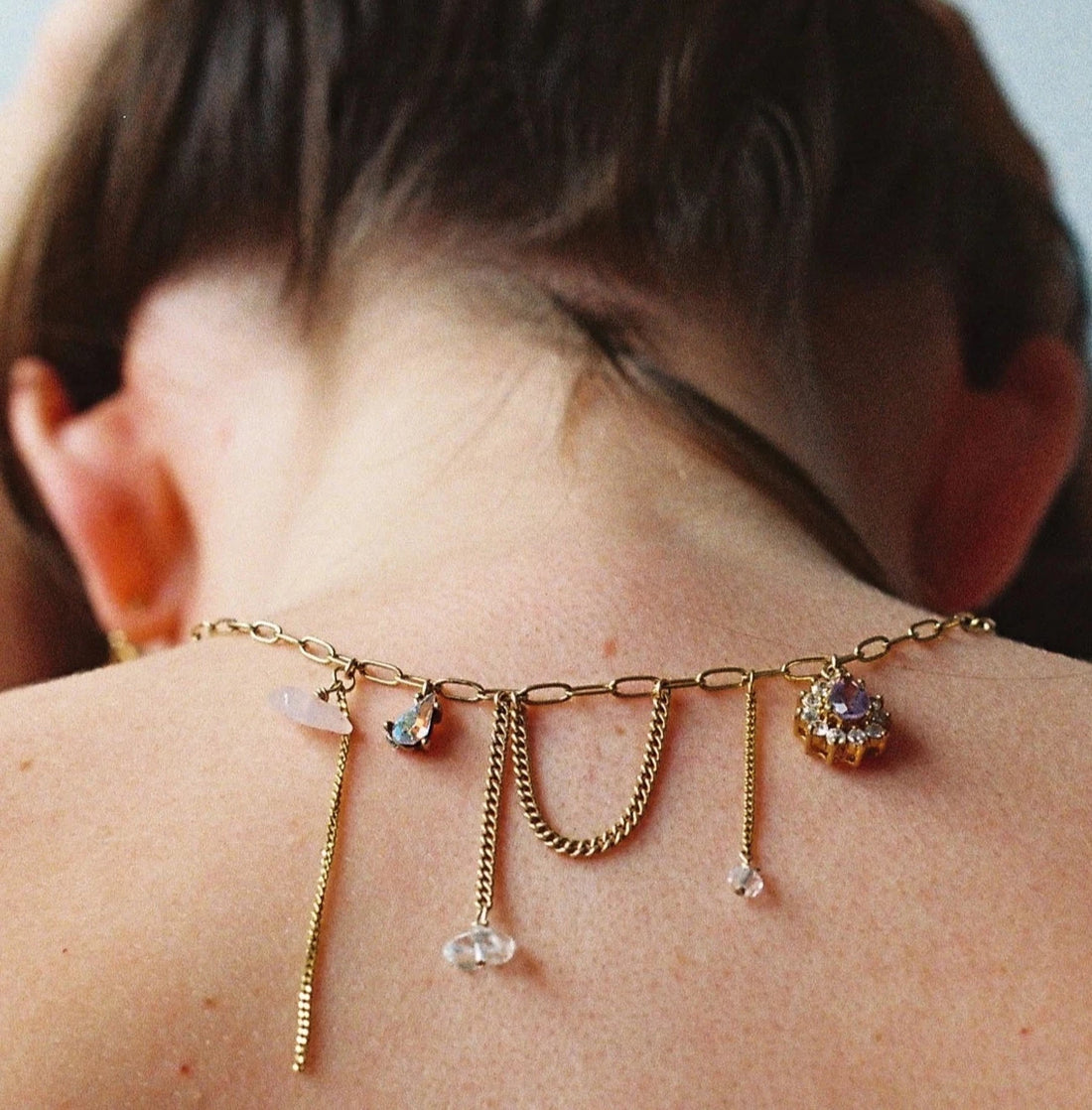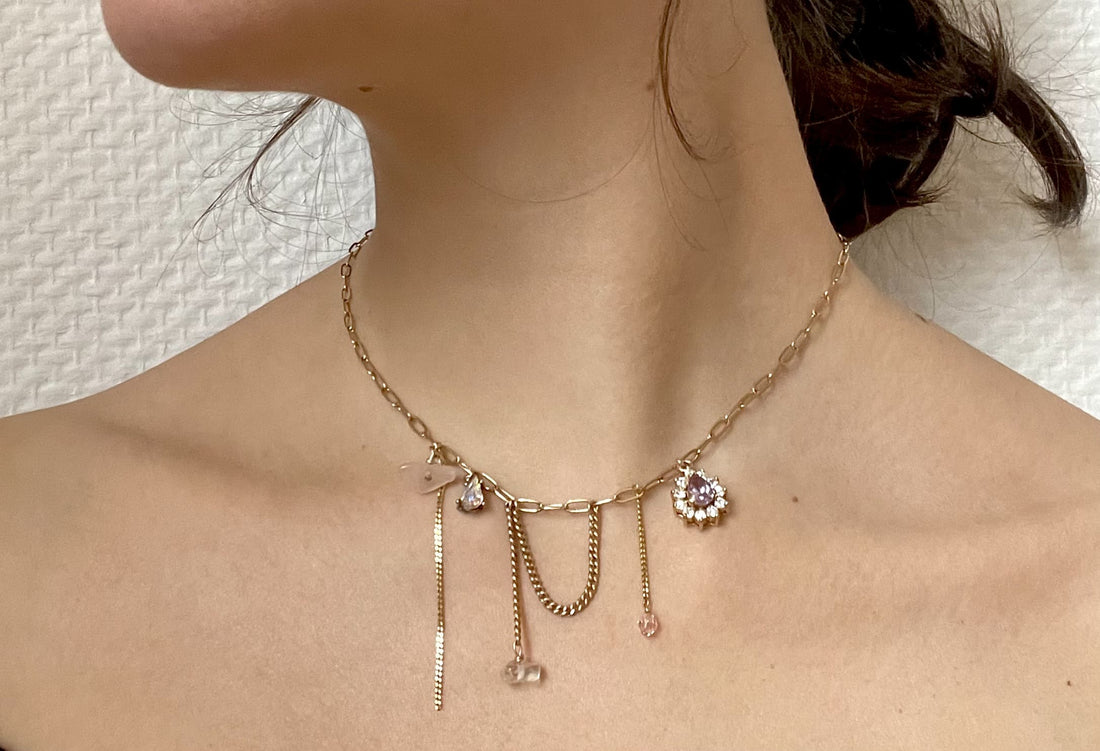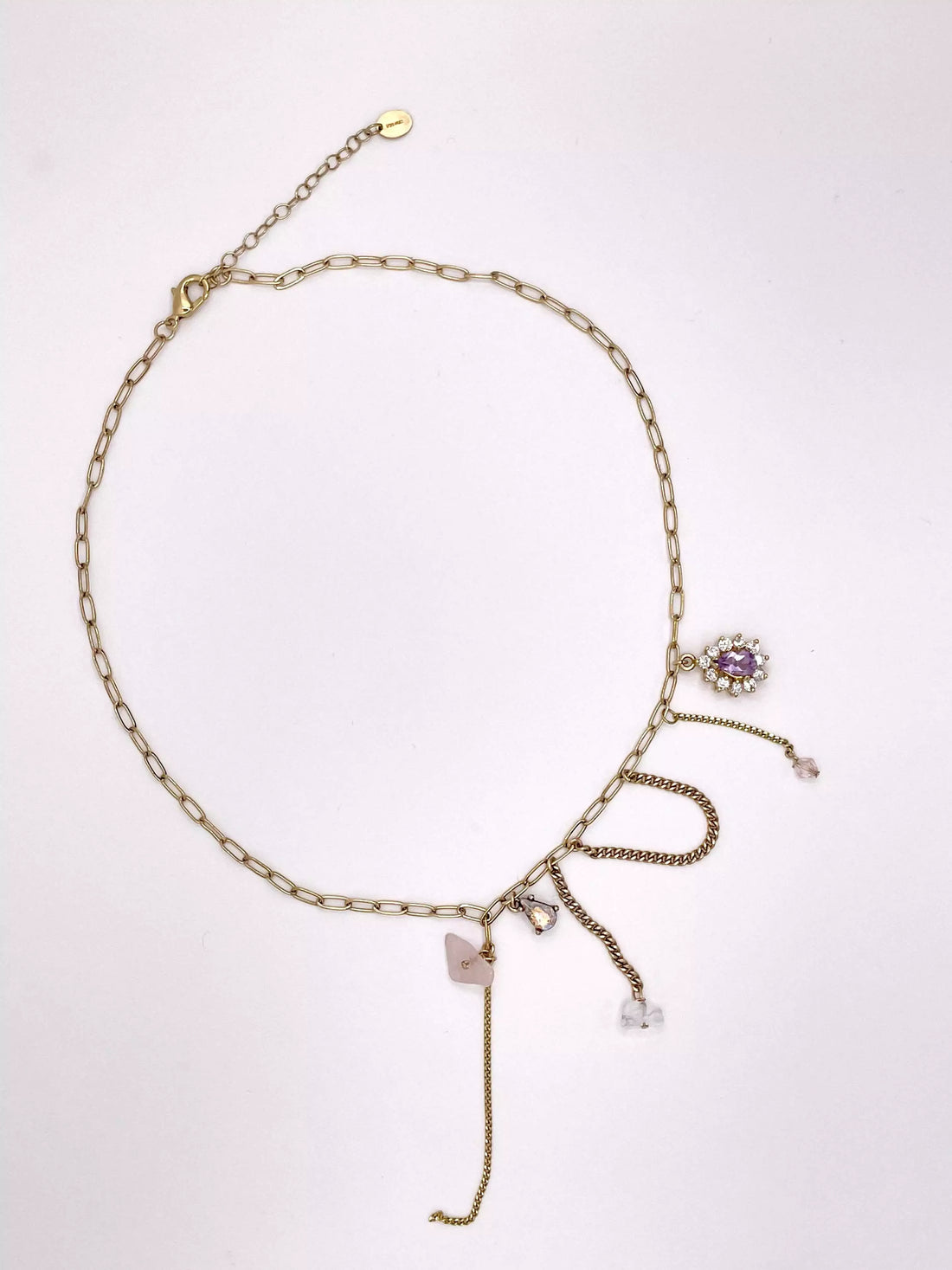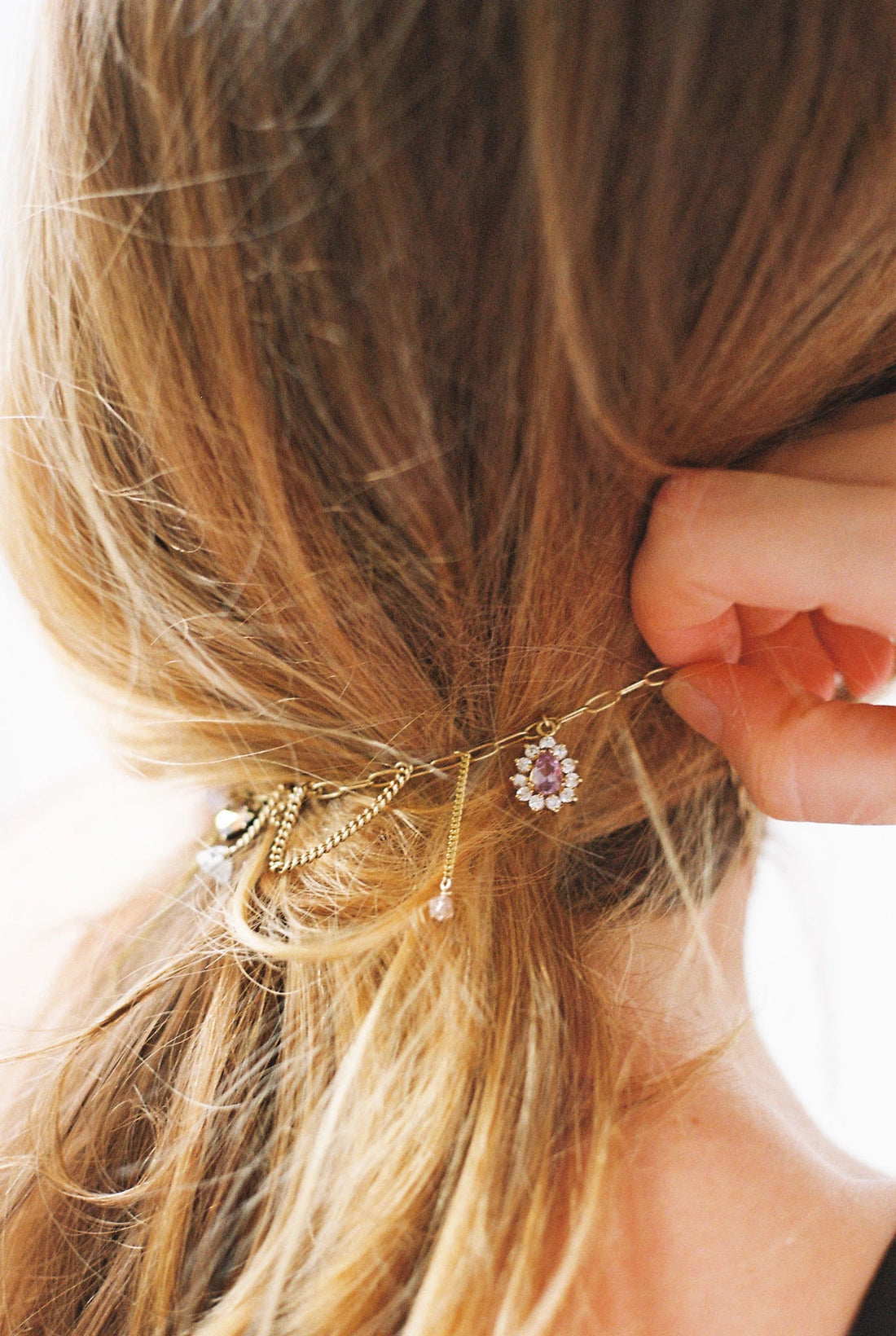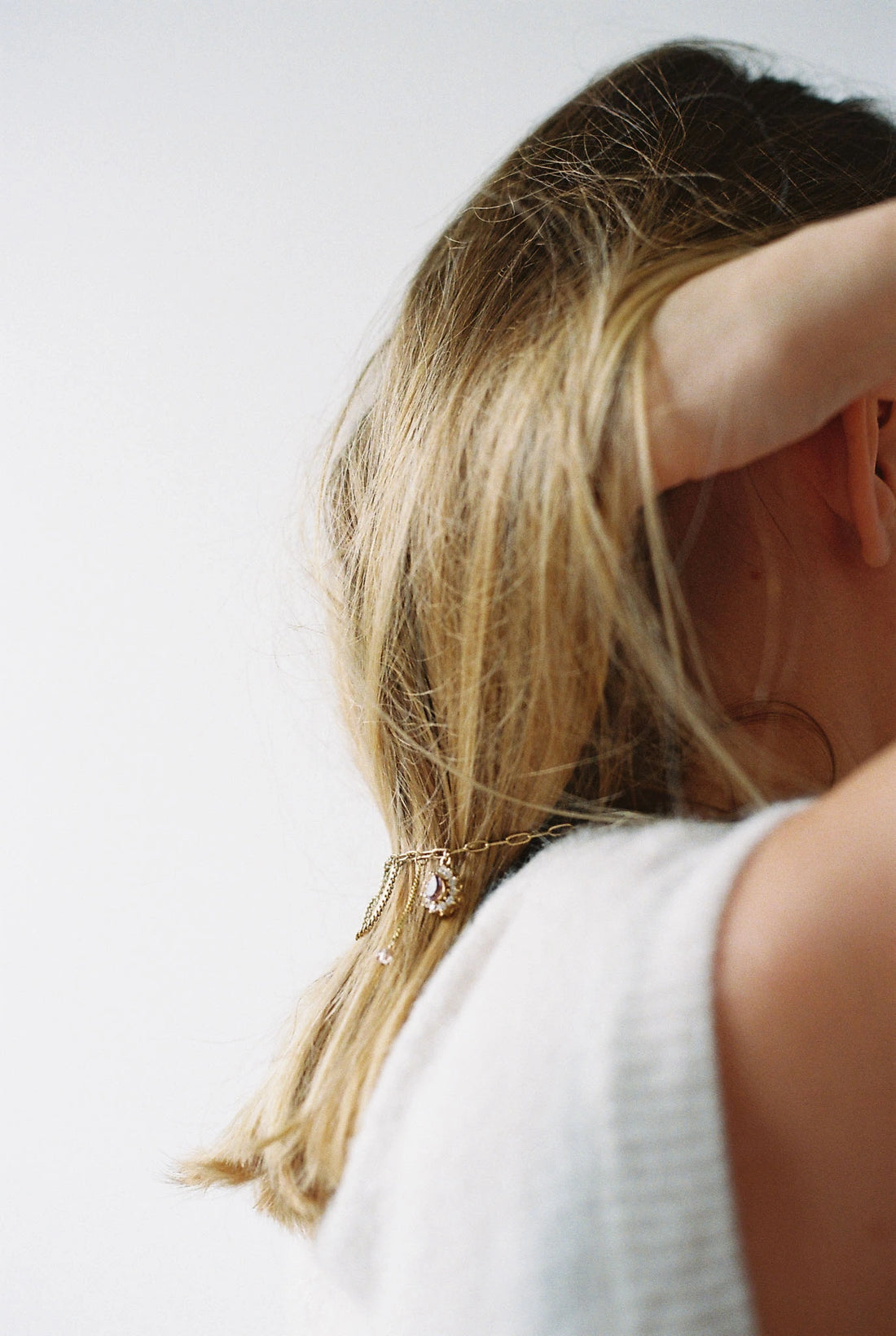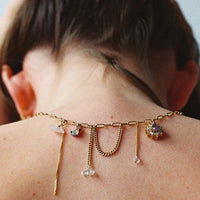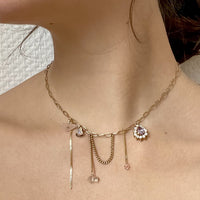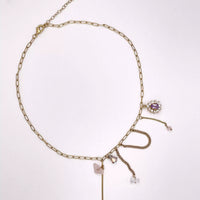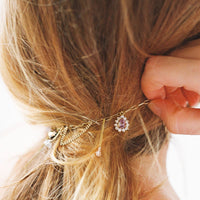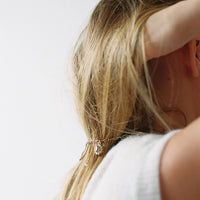 Upcycled necklace with chains and sparkling touches
Unique upcycled jewelry
This upcycled necklace , made with different fine gold-plated chains, adorned with semi-precious stones, sparkling pendants and a Swarovski crystal, was handcrafted in our Strasbourg workshop.
This unique necklace features a brilliant composition in pink tones. The multiple and varied sparkling touches will bring a lush and asymmetrical expression to your look. It will go just as well with a neutral and minimalist outfit as with a more opulent style.
• This necklace is adjustable and can therefore measure from 40 cm to 46 cm. It can also be worn as a chocker.
©Camille Bolender
Each antique piece is cleaned beforehand. Due to the vintage nature of some pieces, they may have irregularities and/or slight signs of wear which do not constitute imperfections.
Visit the Maintenance page to find out how to preserve the shine of your jewelry.