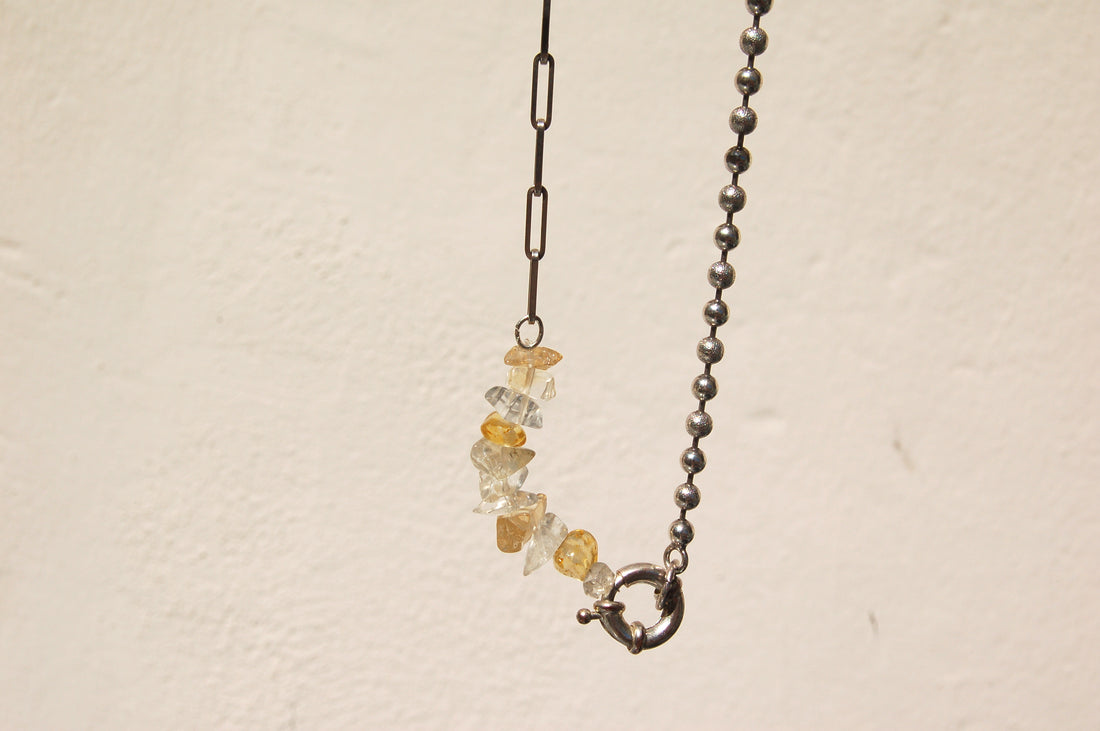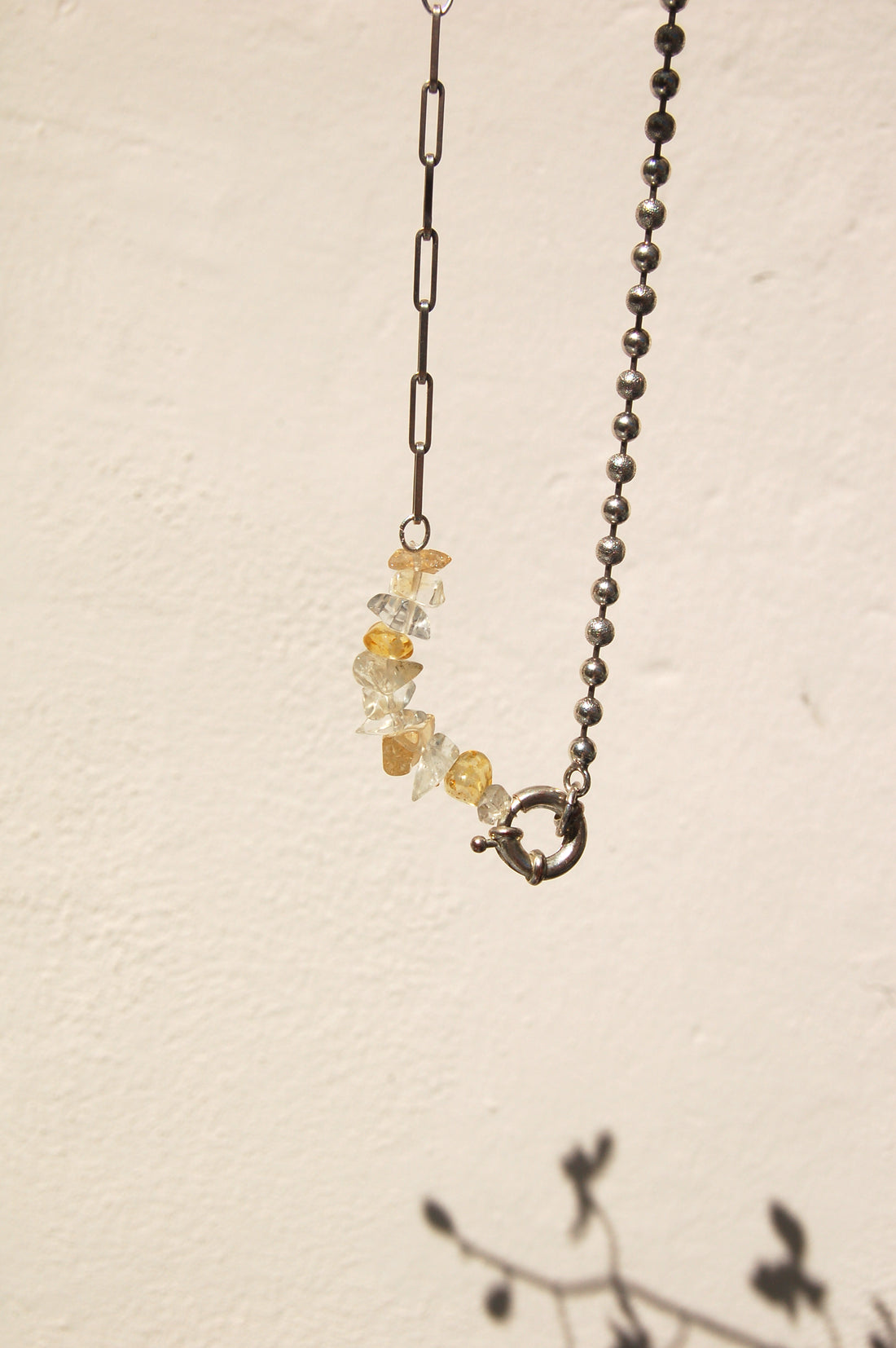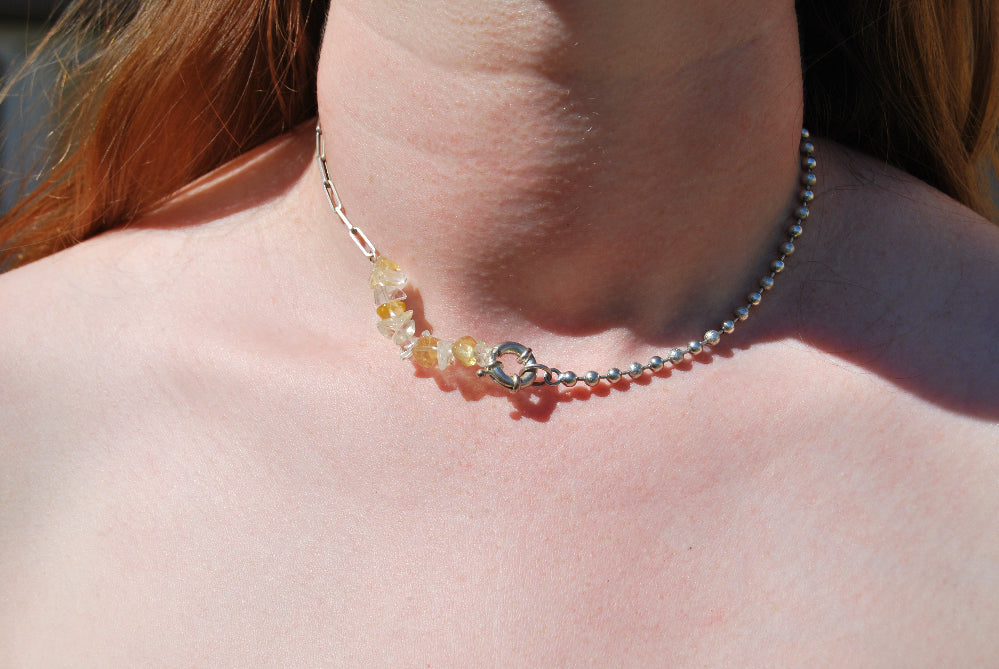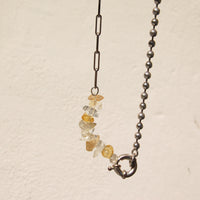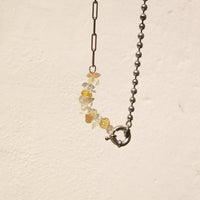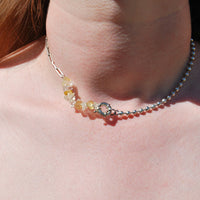 - Longueur :
44cm dont 4,5cm de chaîne d'extension
-
Chaîne maille rectangle, chaine maille boule, chaîne maille forçat doublée et élément central en argent 925, le tout chiné à Strasbourg
- Citrines et cristaux de roche chinés à Strasbourg
- Fermoir mousqueton et chaîne d'extension en argent 925
© Camille Bolender
La modèle porte ce collier au plus court, il peut se porter plus grand grâce à la chaîne d'extension. 

Each mottled piece is cleaned beforehand. Due to the vintage nature of some pieces, these may have irregularities and/or slight signs of wear that do not constitute imperfections.
Go to the Maintenance page to find out how to preserve the shine of your jewellery.