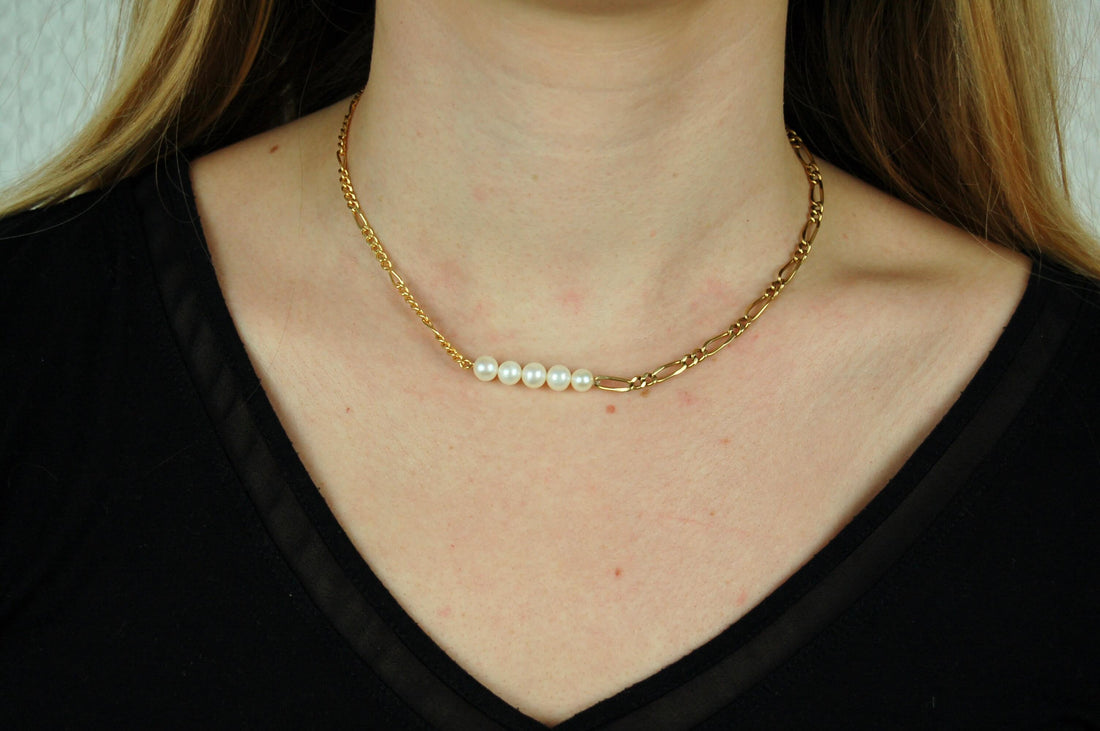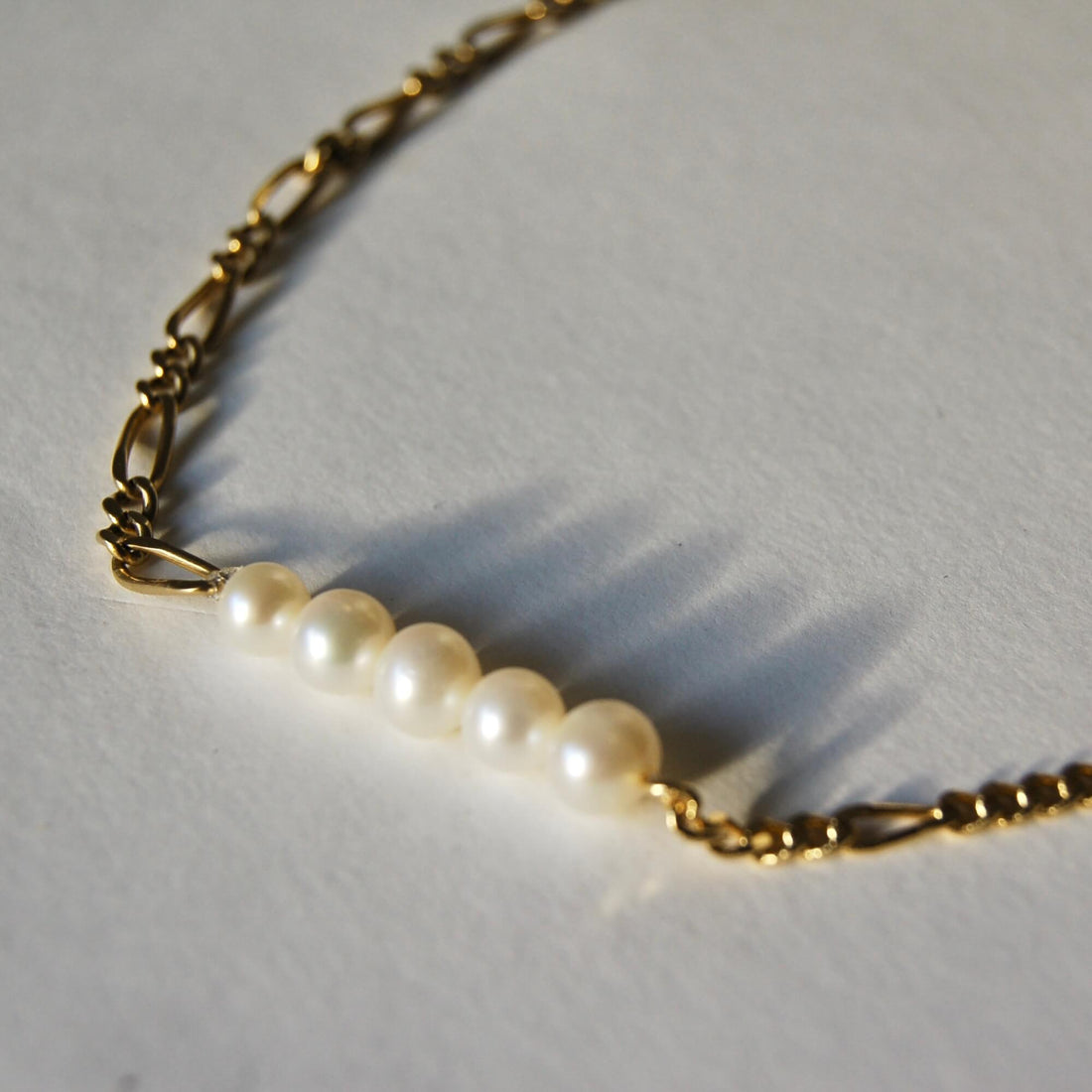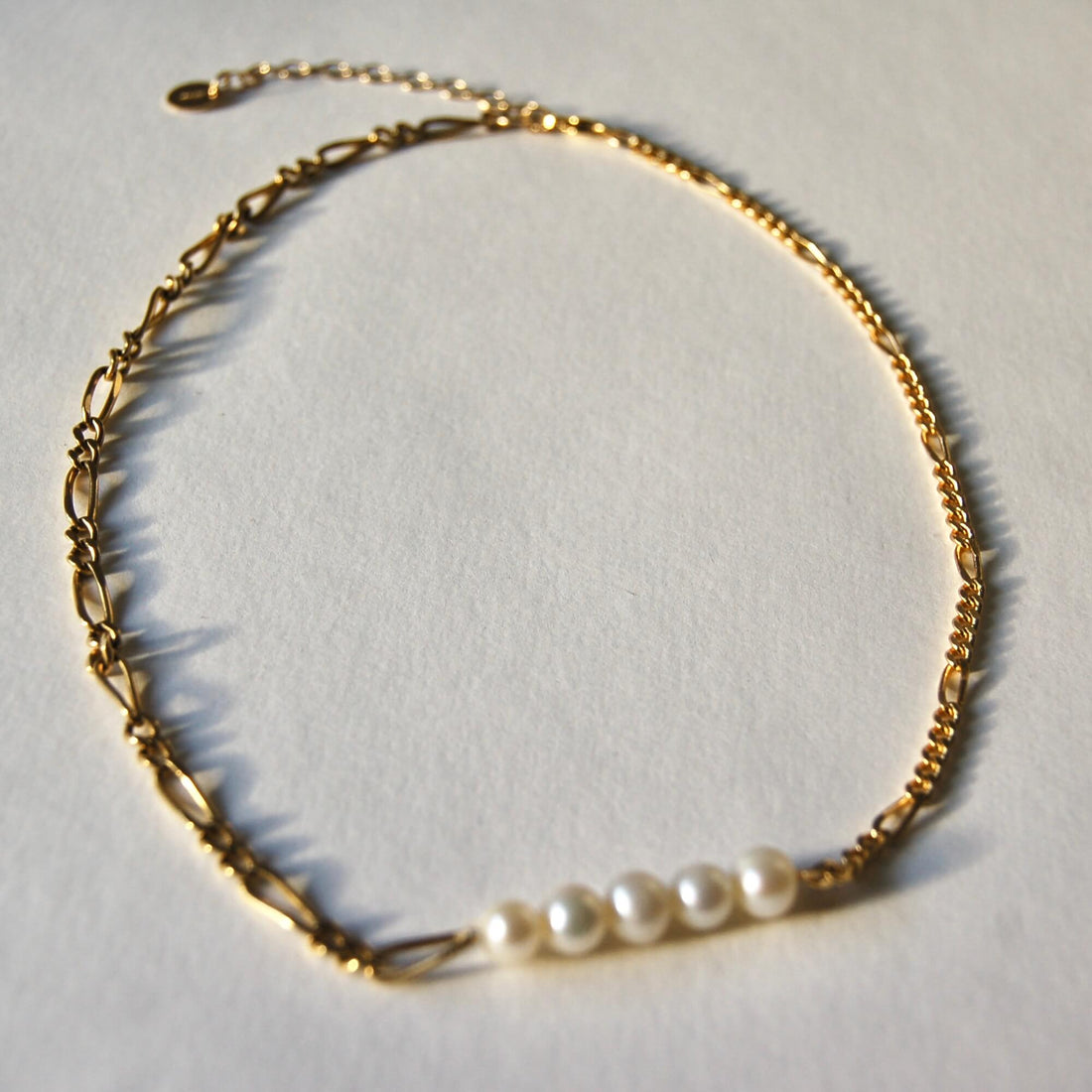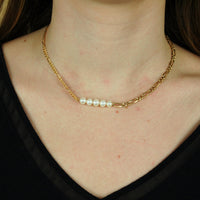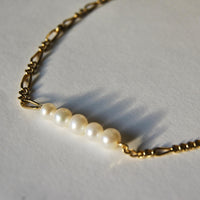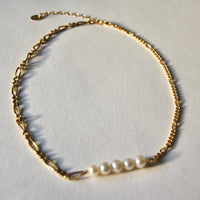 Asymmetrical necklace adorned with 5 pearls
Limited edition upcycled necklace
- Total length of 42.5 cm including 6.5 cm of extension chain. The model wears this necklace at its longest.
- Figaro mesh chains in gold plated, freshwater pearls found in Strasbourg
- Gold-plated carabiner clasp
- Gold filled extension chain
© Camille Bolender
Each mottled piece is cleaned beforehand. Due to the vintage nature of some pieces, these may have irregularities and/or slight signs of wear that do not constitute imperfections.
Go to the Maintenance page to find out how to preserve the shine of your jewellery.