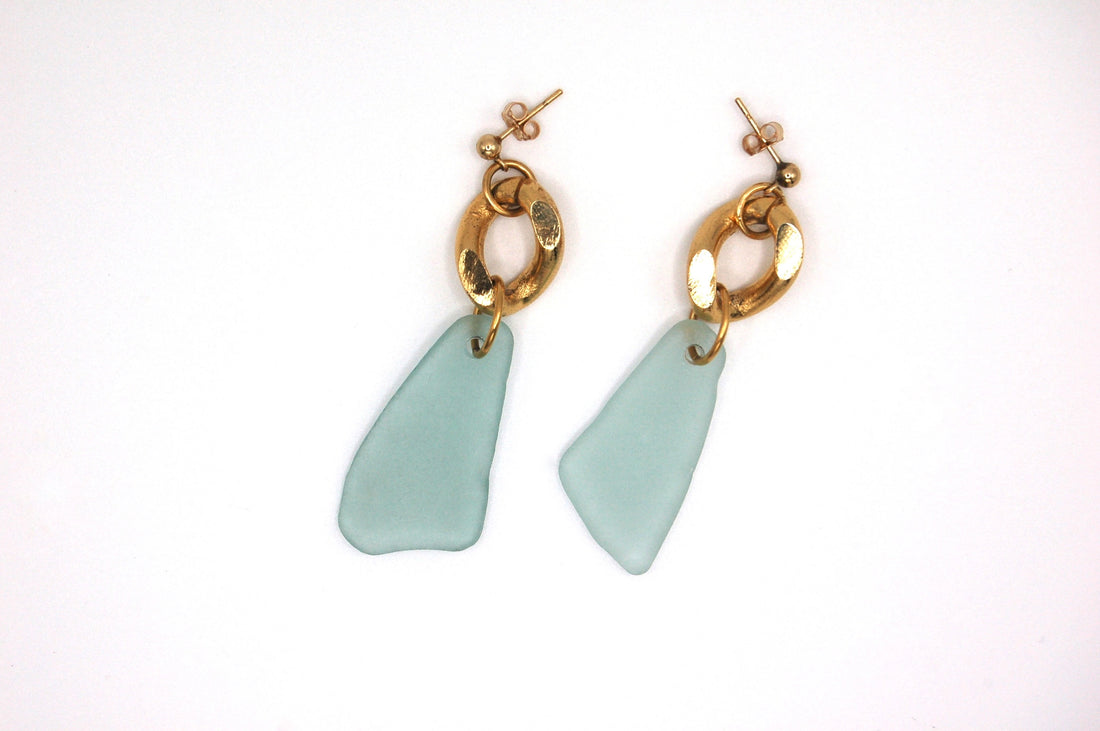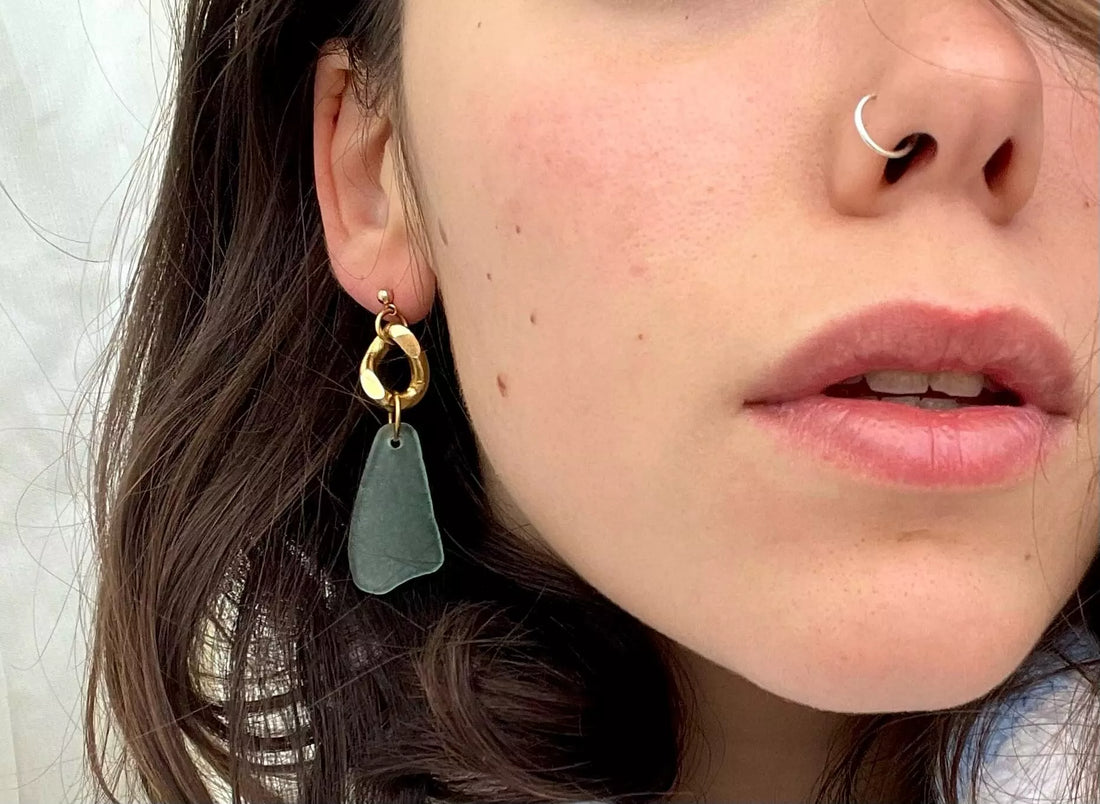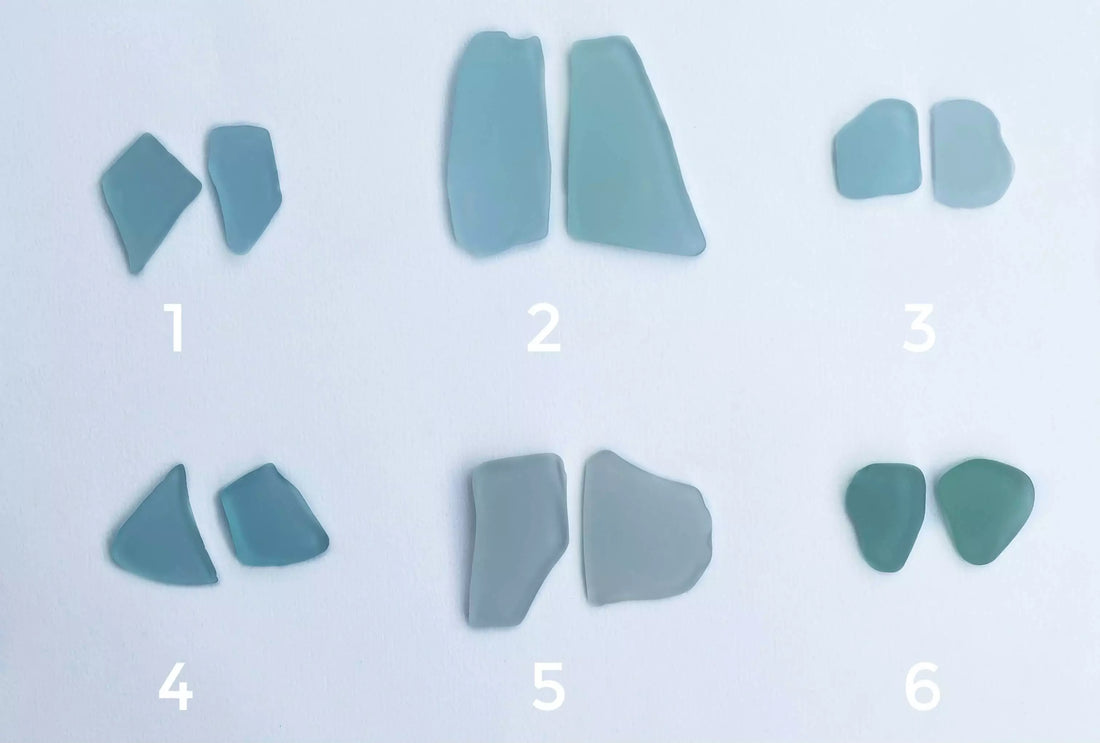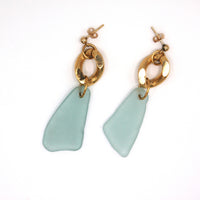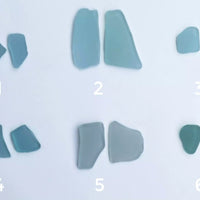 Polished glass and link earrings
Unique upcycled jewelry
These upcycled earrings, made from a heathered gold-plated necklace link and a piece of polished glass , were handmade in our Strasbourg workshop. The polished glass has been drilled by us.
After being thrown into the sea, then churned up by the waves and the sand, the glass washes up on beaches in the state of polished glass . Thanks to recycling and upcycling , this residual material ends its long journey by becoming a unique jewel. The glass that adorns these earrings was collected from the beaches of the Baltic Sea in Latvia.

Polished glass brings its diaphanous and unique appearance to these upcycled earrings. The combination of this material with its unique history and gold plating gives this jewel a sophisticated style that will go with all your outfits, for all occasions.


• We can make a variation of this pair of earrings by composing it with other pieces of glass (see photo 3). If you choose this option, specify the number of the chosen pair when ordering.
• The clasps of these earrings are 14K gold filled and are therefore hypoallergenic .
• These earrings measure 5cm from clasp to end of jewelry.
Each antique piece is cleaned beforehand. Due to the vintage nature of some pieces, they may have irregularities and/or slight signs of wear which do not constitute imperfections.
Visit the Maintenance page to find out how to preserve the shine of your jewelry.