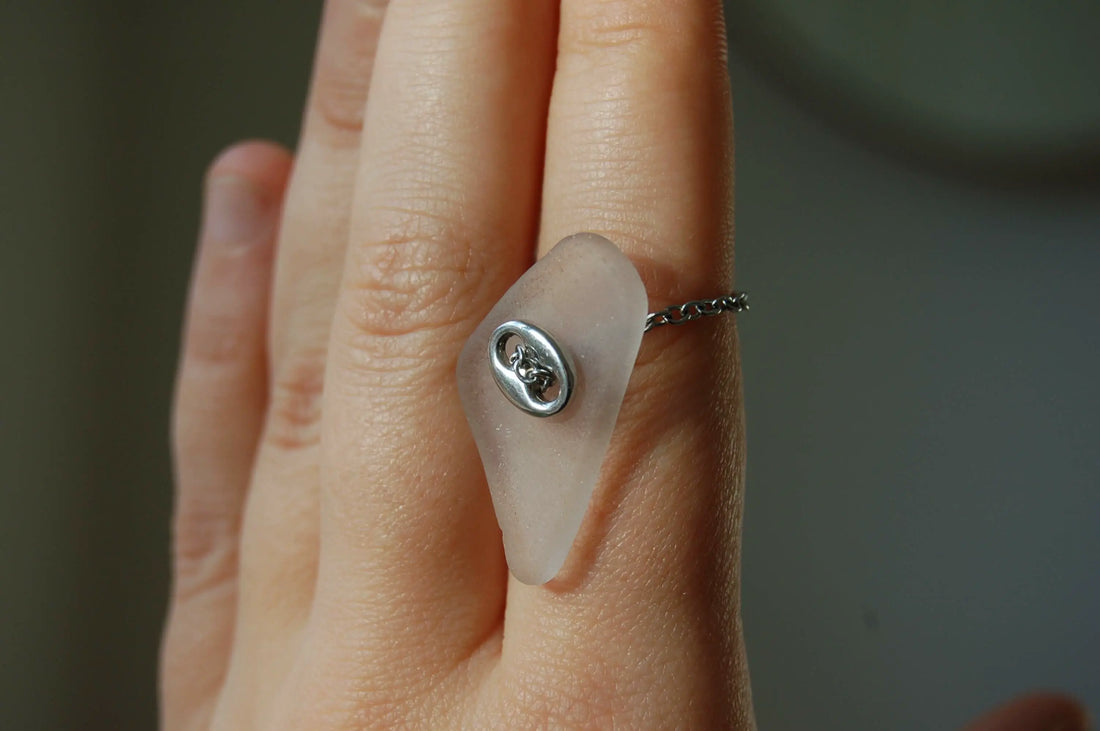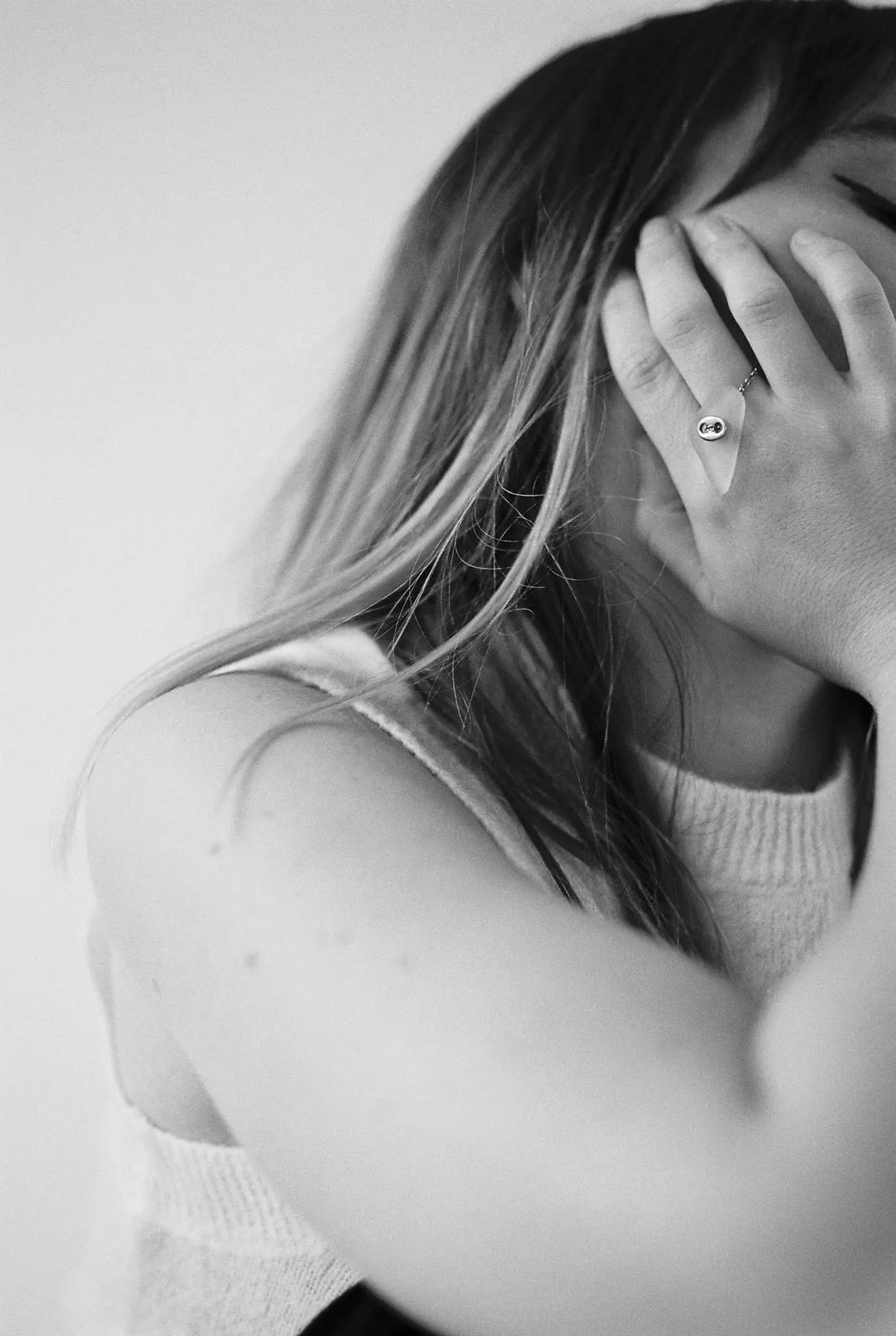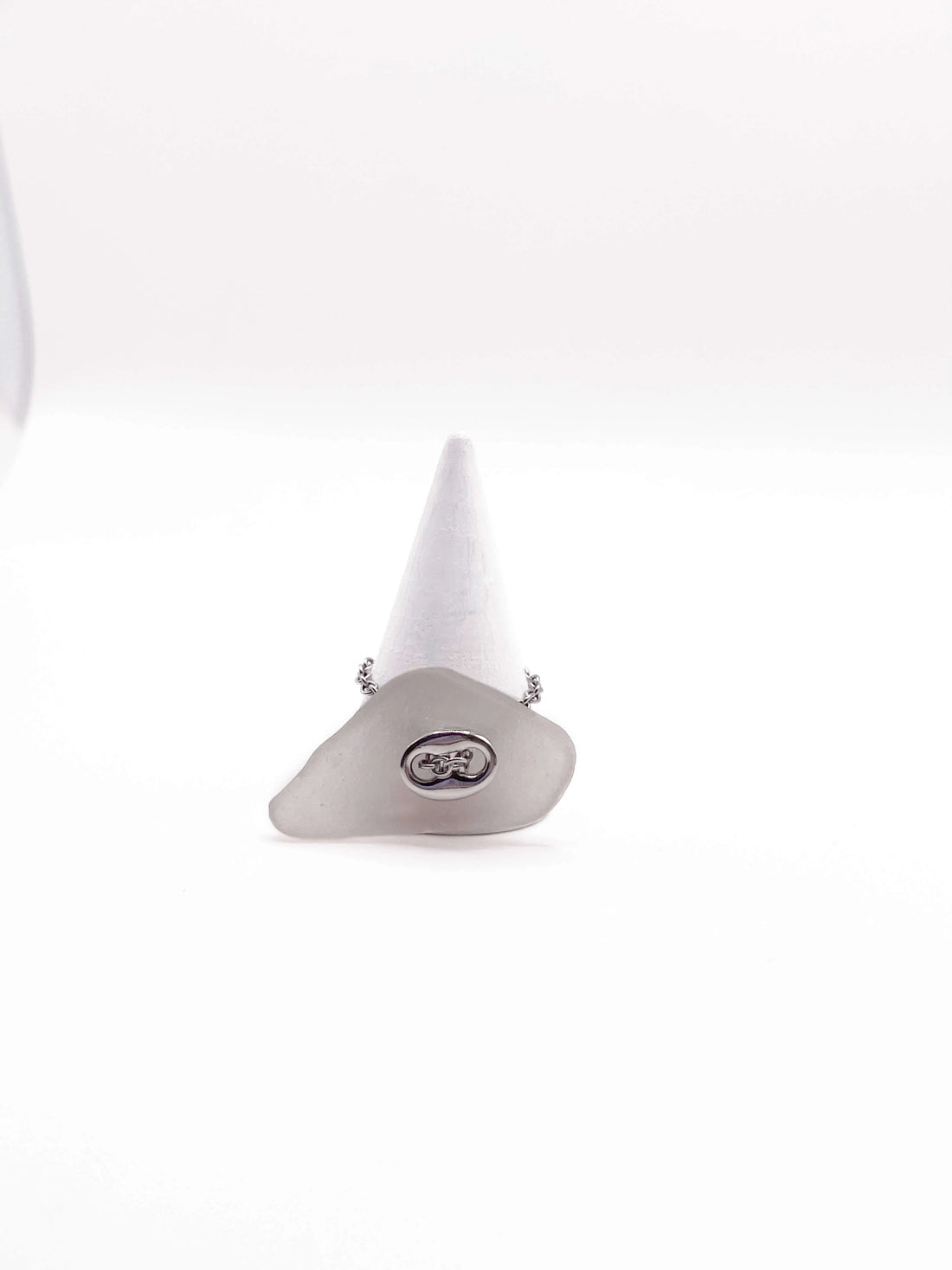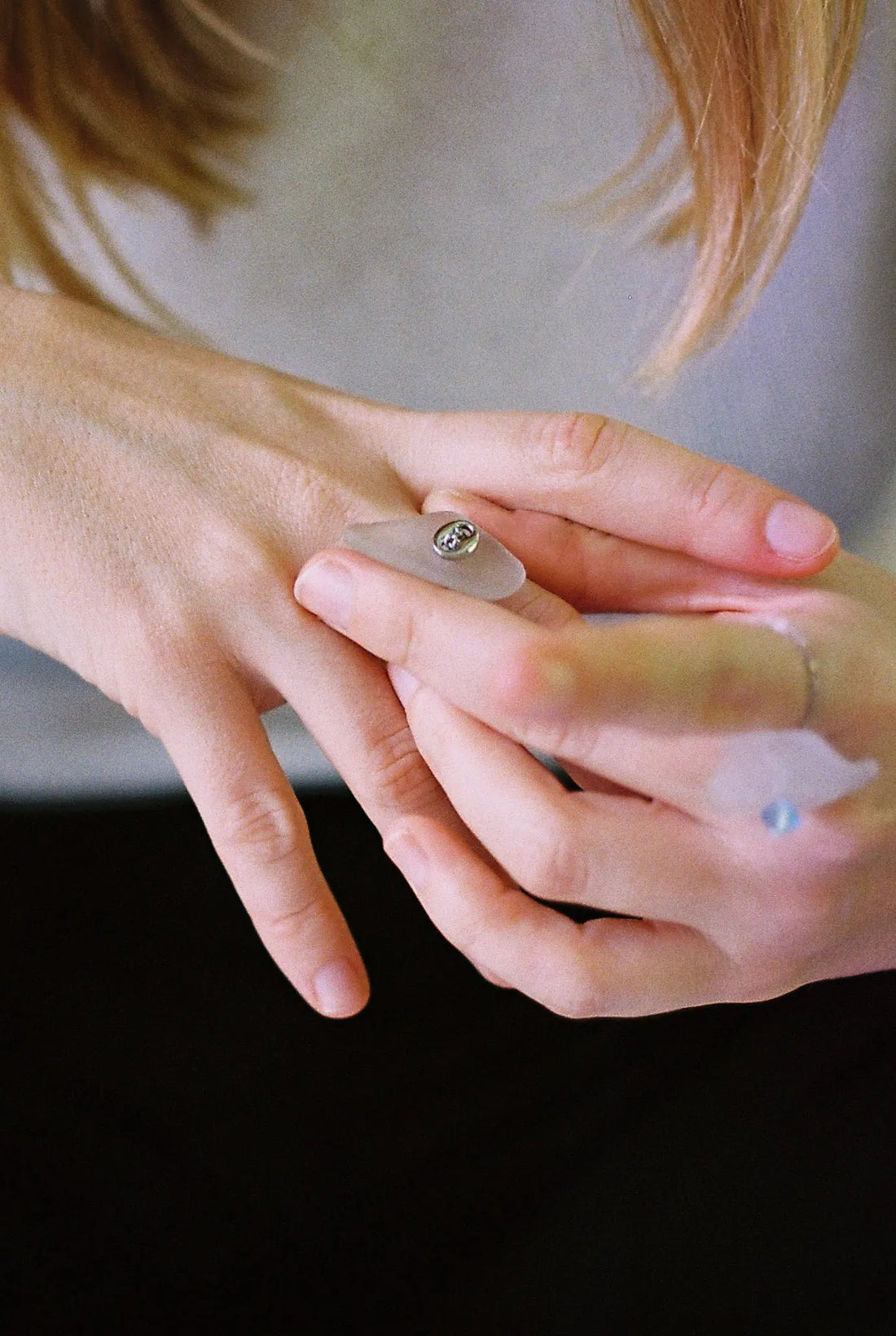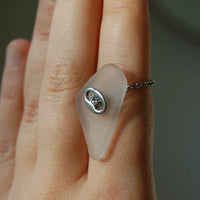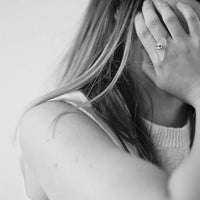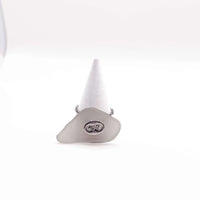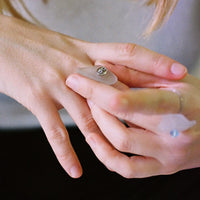 Upcycled polished glass and silver coffee bean ring
Unique upcycled jewelry
This upcycled ring, made of sea -polished glass and decorated with a 925 silver coffee bean, was handmade in our Strasbourg workshop. The polished glass has been drilled by us.
After being thrown into the sea, then churned up by the waves and the sand, the glass washes up on beaches in the state of polished glass . Thanks to recycling and upcycling , this residual material ends its long journey by becoming a unique jewel. The polished glass that makes up this ring has been patinated by the waves of the Atlantic Ocean.

Carrying a mysterious and atypical story, the piece of white glass which structures this upcycled ring will give a unique style to your hand. This piece of jewelry will go with all your silver jewelry, and can easily be matched with other rings.
• The upcycled silver chain is custom-made to fit your finger. Remember to indicate your size in the comments section when ordering.
• This jewel is also available in a gold-plated version on our site.
A little tip for measuring your finger circumference (if you don't have a tape measure):
1. Equip yourself with a simple sheet of paper that you cut into the shape of a ribbon.
2. Wrap it around your finger and mark when the paper overlaps.
3. Then measure the unfolded paper with a ruler and take the result in millimeters.
Each antique piece is cleaned beforehand. Due to the vintage nature of some pieces, they may have irregularities and/or slight signs of wear which do not constitute imperfections.
Visit the Maintenance page to find out how to preserve the shine of your jewelry.