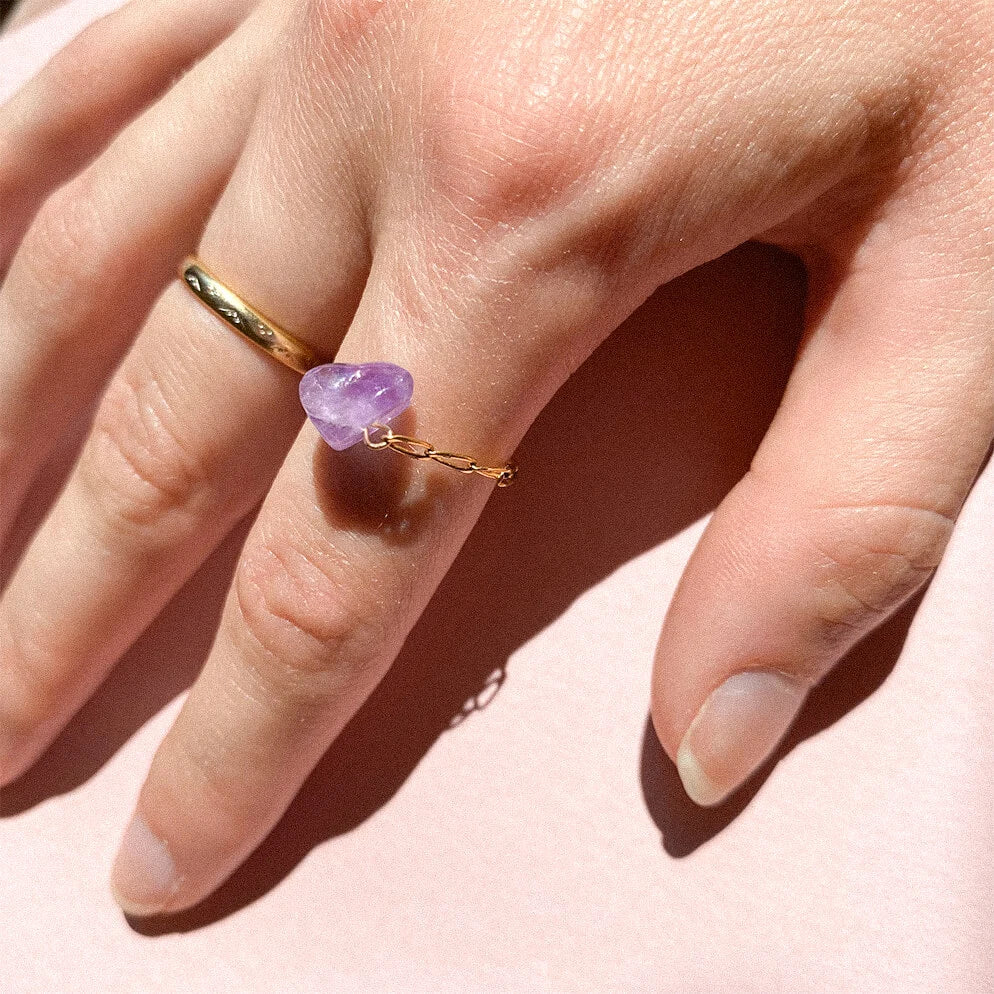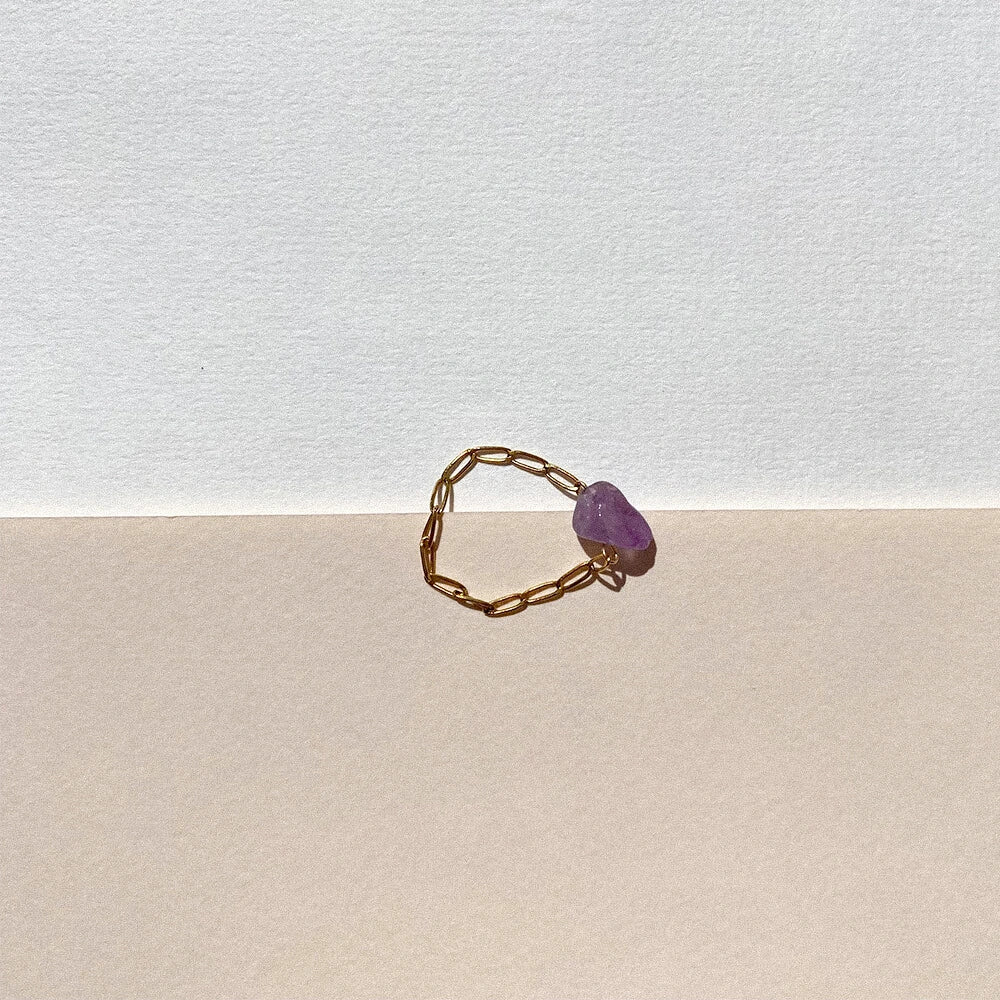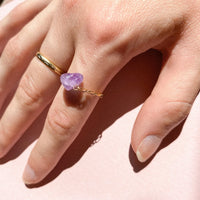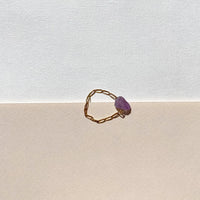 Bijou upcyclé unique 
taille sur mesure
✨ Cette bague upcyclée unique ornée d'une améthyste et d'un chaîne maille cheval en plaqué or a été fabriquée à la main dans notre atelier strasbourgeois.
Sa chaîne fine et délicate contraste harmonieusement avec la pierre organique, créant un ensemble original et audacieux. Cette bague peut se porter seule ou associée à des bijoux plus délicats. 
📐 Petit conseil pour mesurer votre tour de doigt (si vous n'avez pas de ruban mètre): 
1. Équipez-vous d'une simple feuille de papier que vous découperez en forme de ruban. 
2. Enroulez-le autour de votre doigt et annotez lorsque le papier se superpose. 
3. Mesurez ensuite le papier déplié avec une règle et prenez le résultat en millimètres.
Each mottled piece is cleaned beforehand. Due to the vintage nature of some pieces, these may have irregularities and/or slight signs of wear that do not constitute imperfections.
Go to the Maintenance page to find out how to preserve the shine of your jewellery.