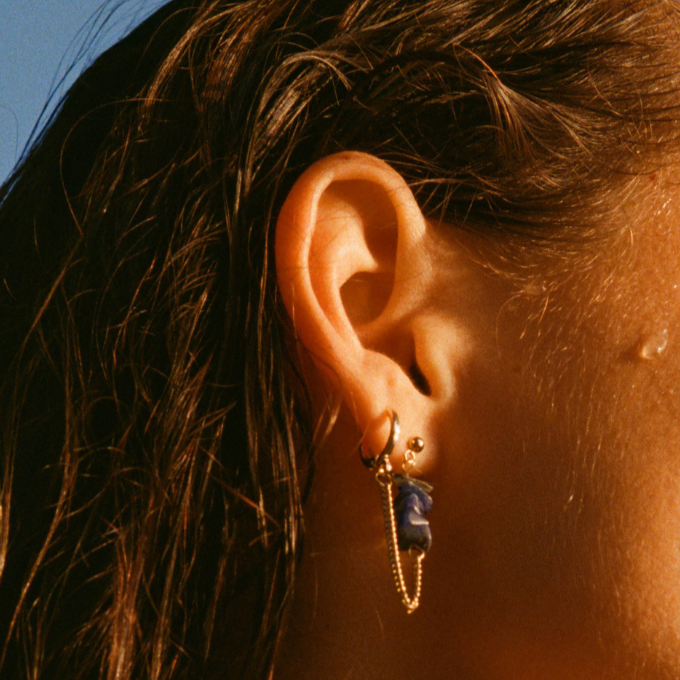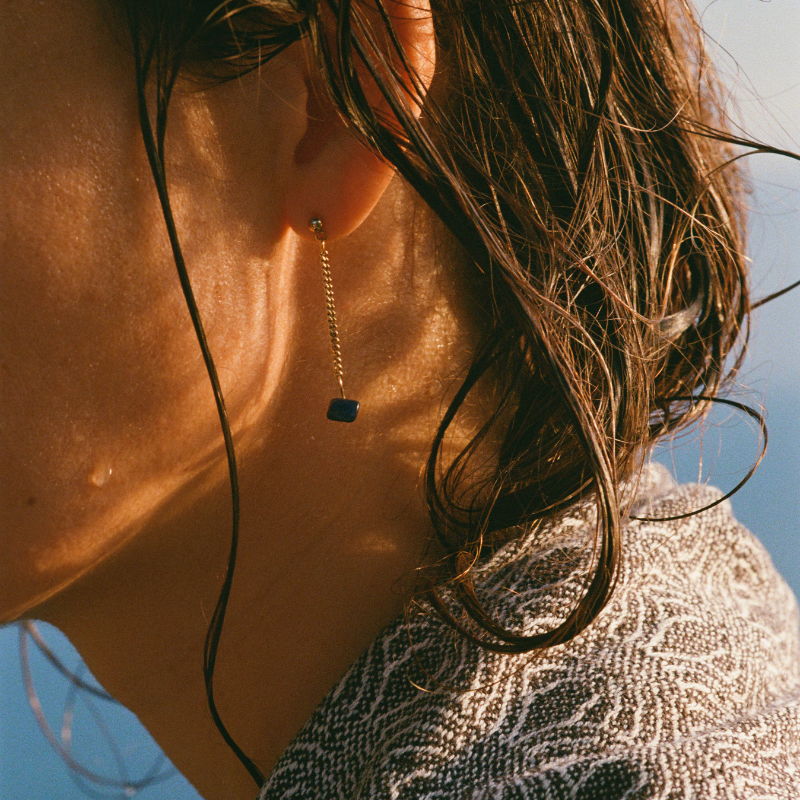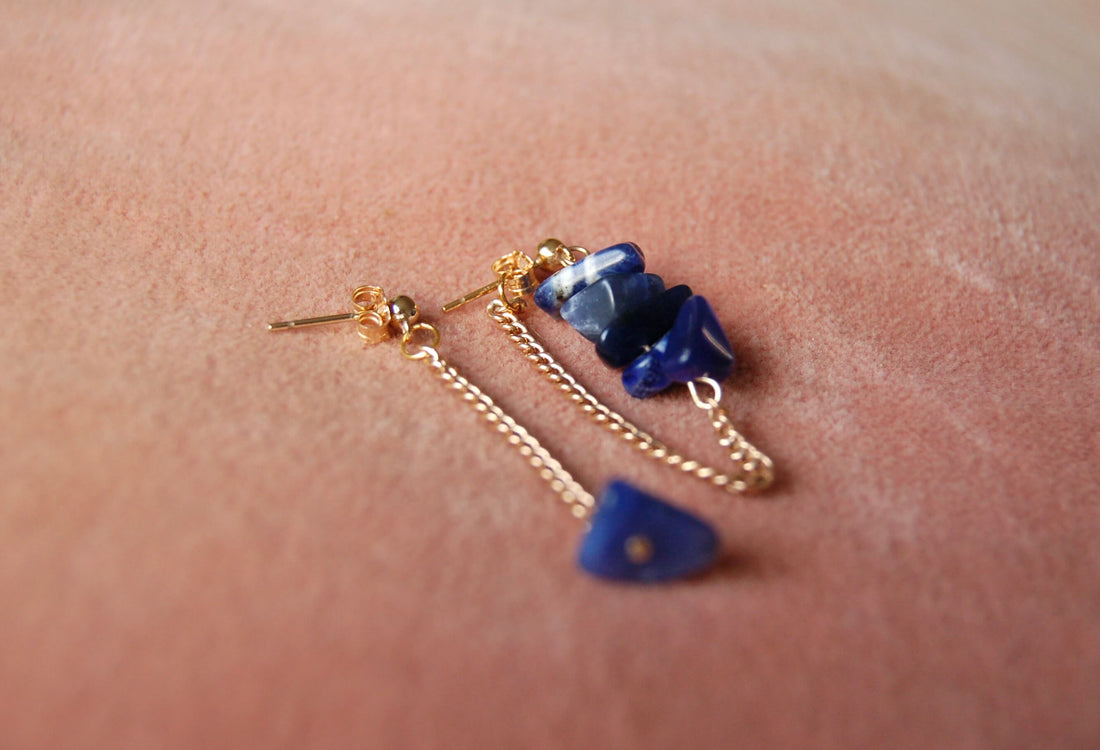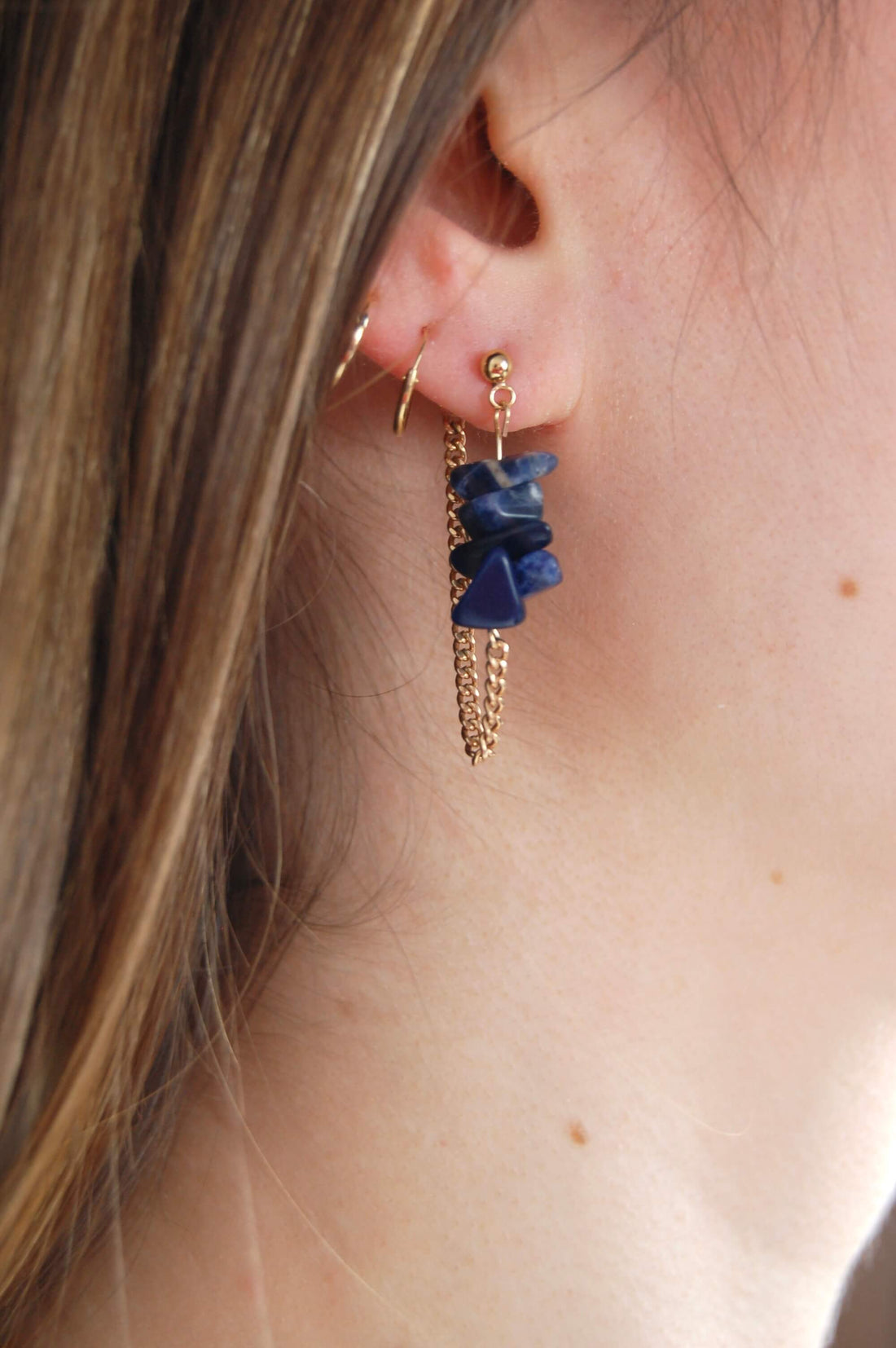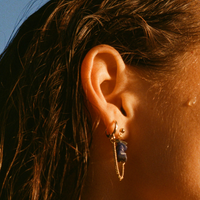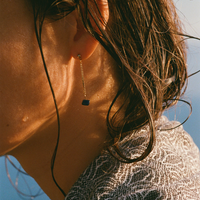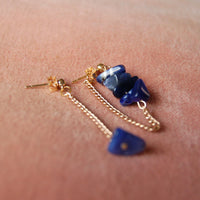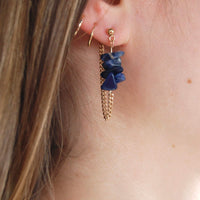 This model is part of the permanent ones, which we offer in several copies and whose stock is renewed over time and according to the availability of antique materials. Even if the design remains the same each time, the jewels may show almost imperfect differences to the naked eye due to the upcycled nature of the jewels (each jewel is created from mottled materials).
- Asymmetrical model: chain ear cuff for 2 holes and dangling earring for 1 hole
- Length of the loop for 2 holes of 80 mm (40 mm worn because "folded" in 2) and length of the other earring of 40 mm
- Thin gold-plated chain
- Semi-precious stones (lapis lazuli) found in Strasbourg
- Butterfly clasps and sleeper clasp in 14K gold plated
© Camille Bolender
Each mottled piece is cleaned beforehand. Due to the vintage nature of some pieces, these may have irregularities and/or slight signs of wear that do not constitute imperfections.
Go to the Maintenance page to find out how to preserve the shine of your jewellery.