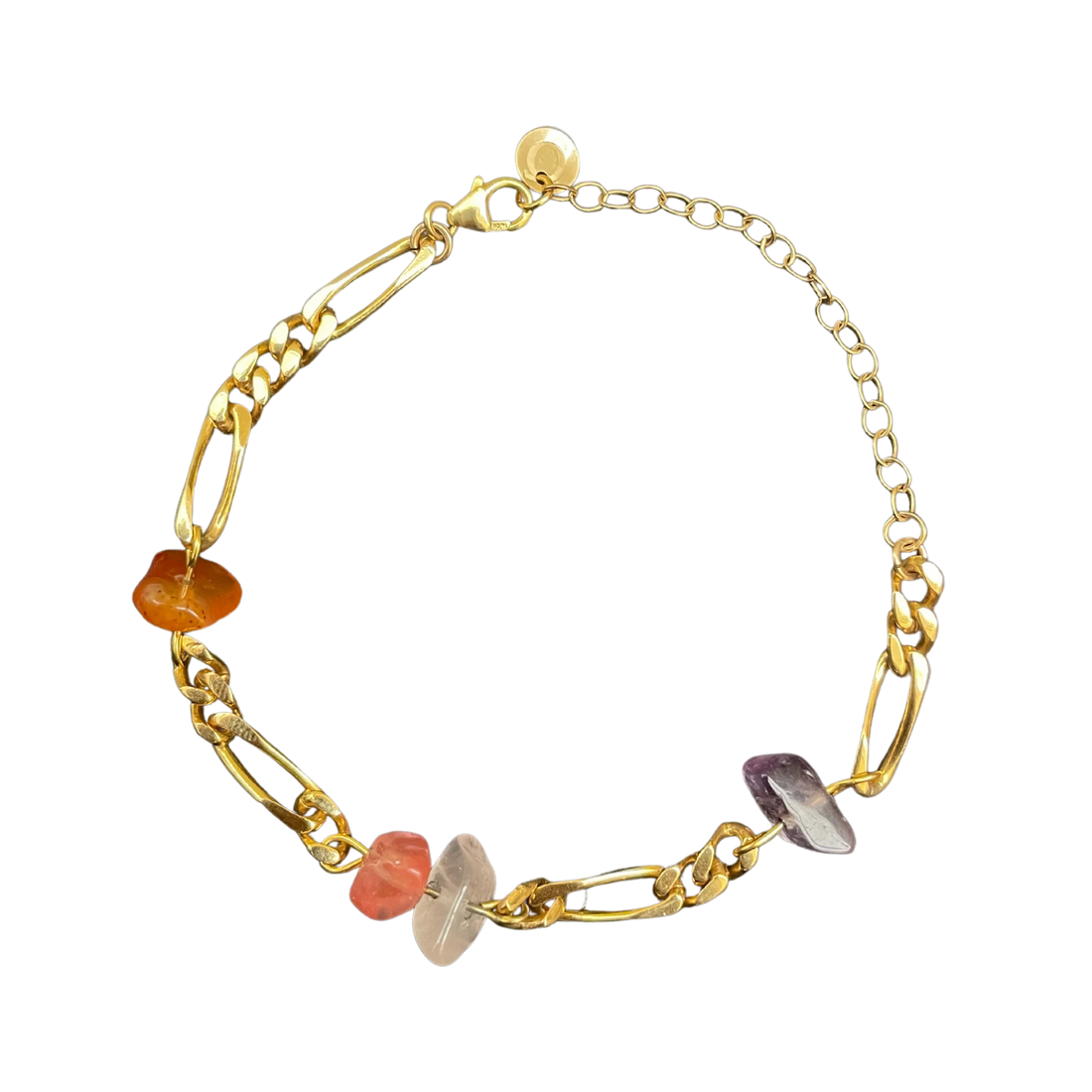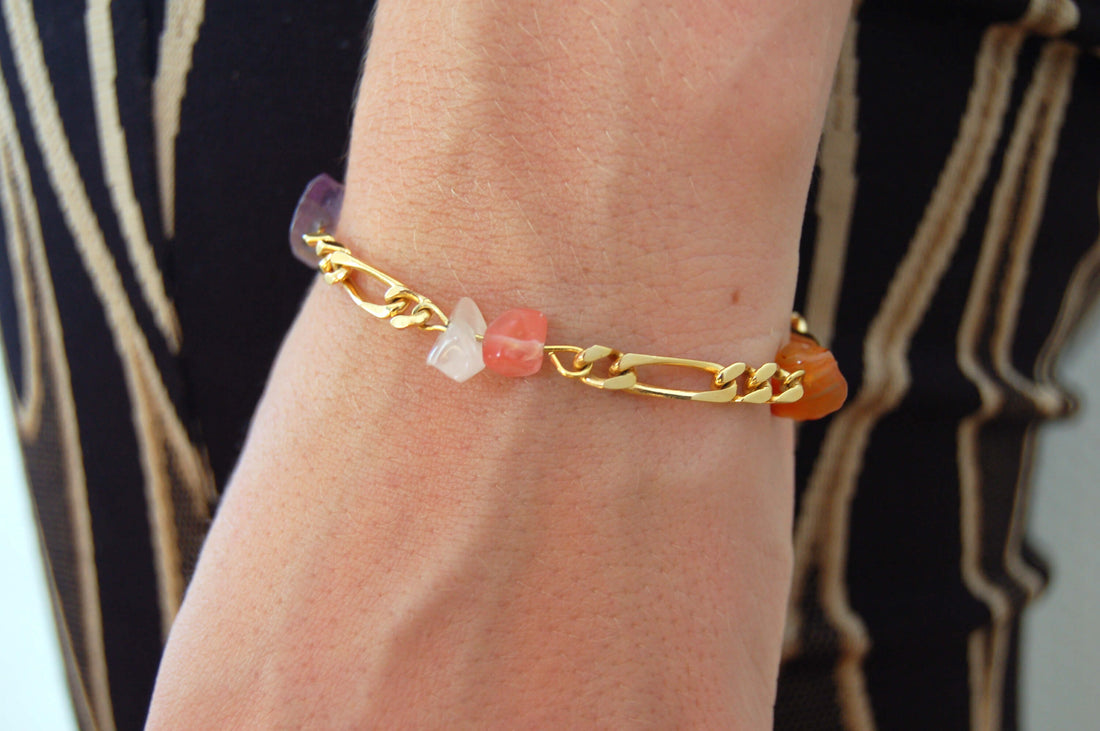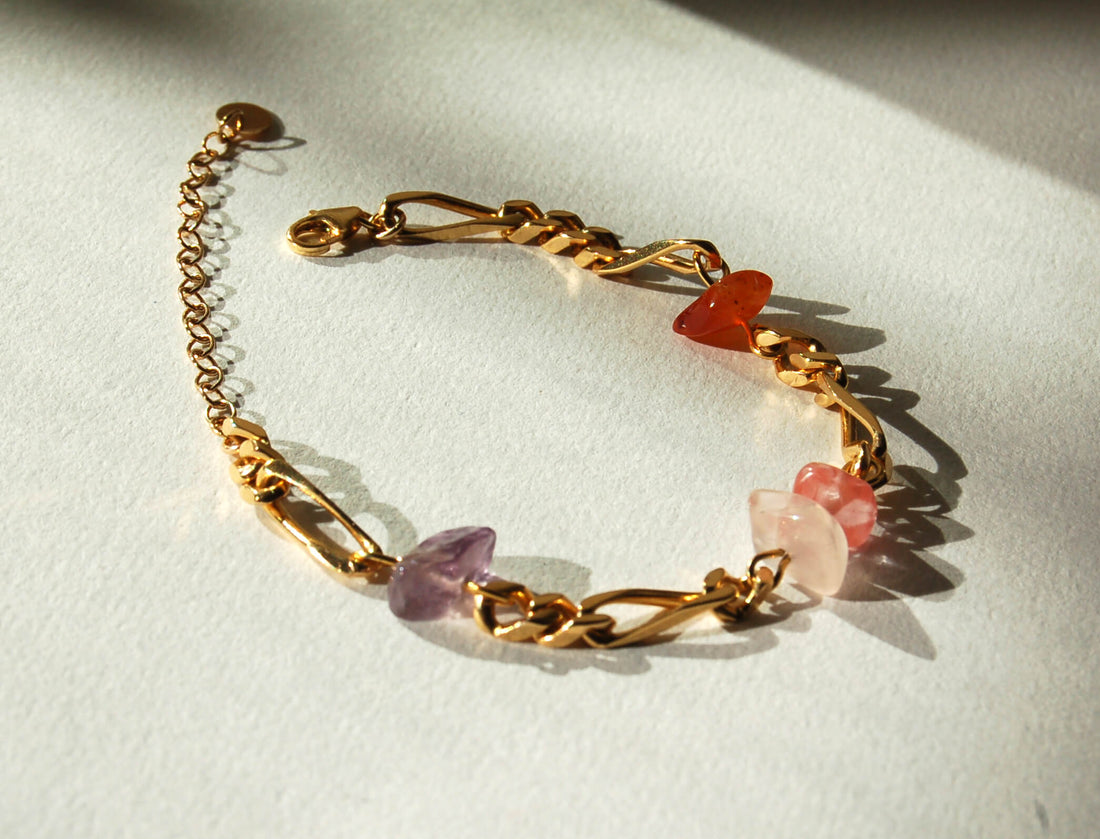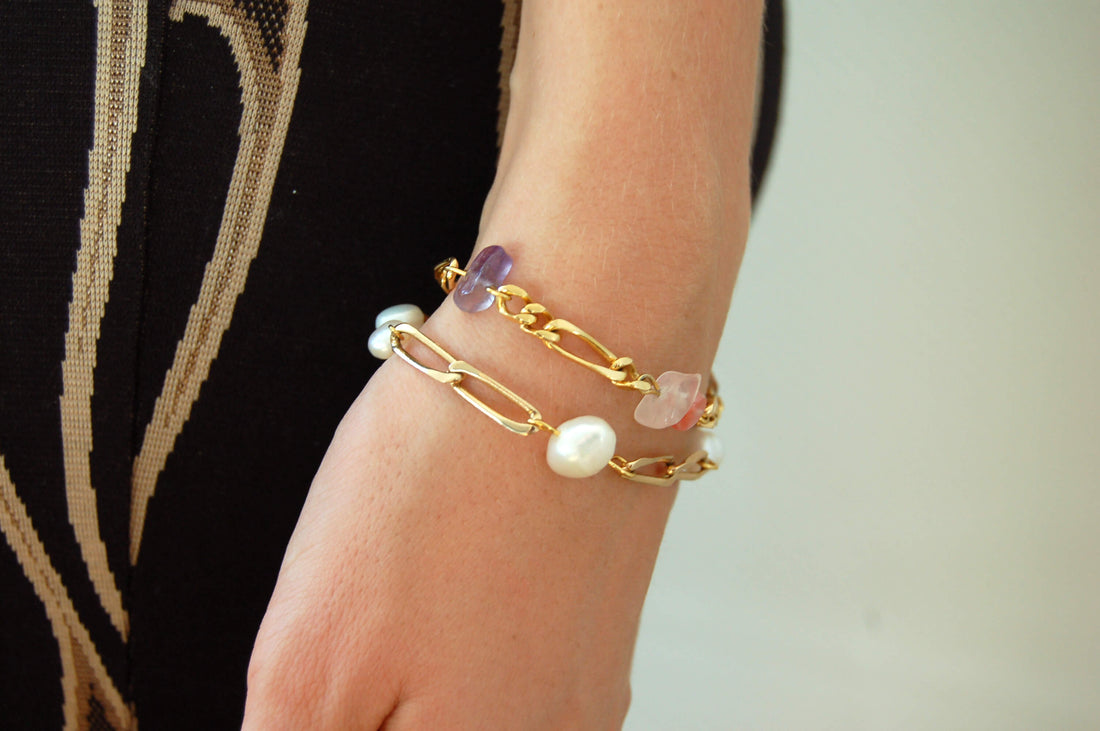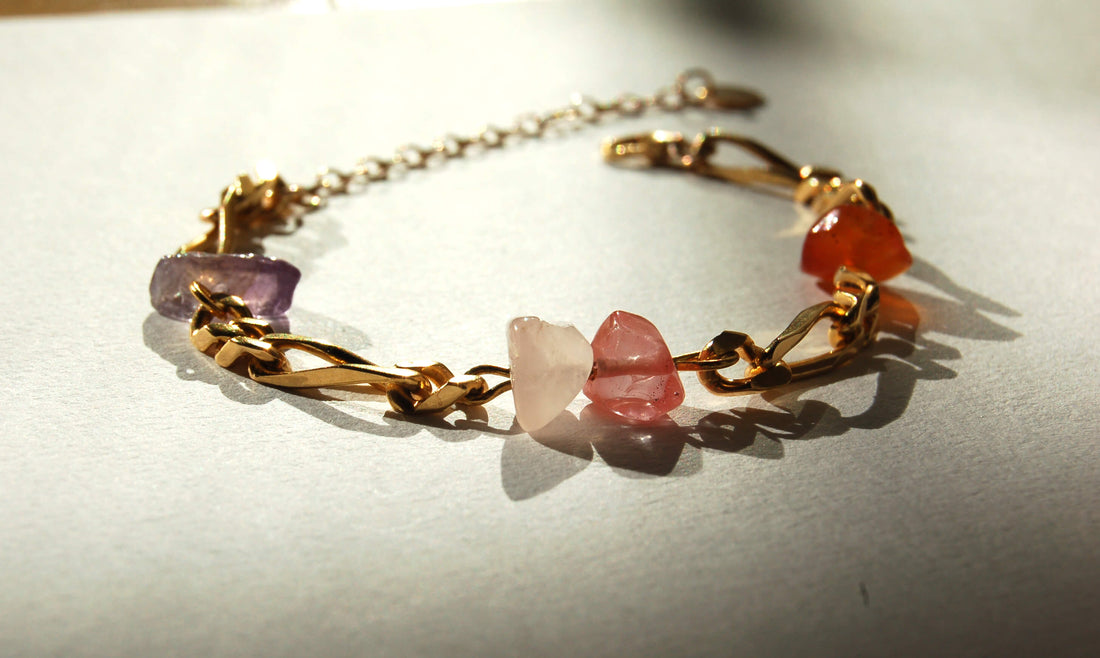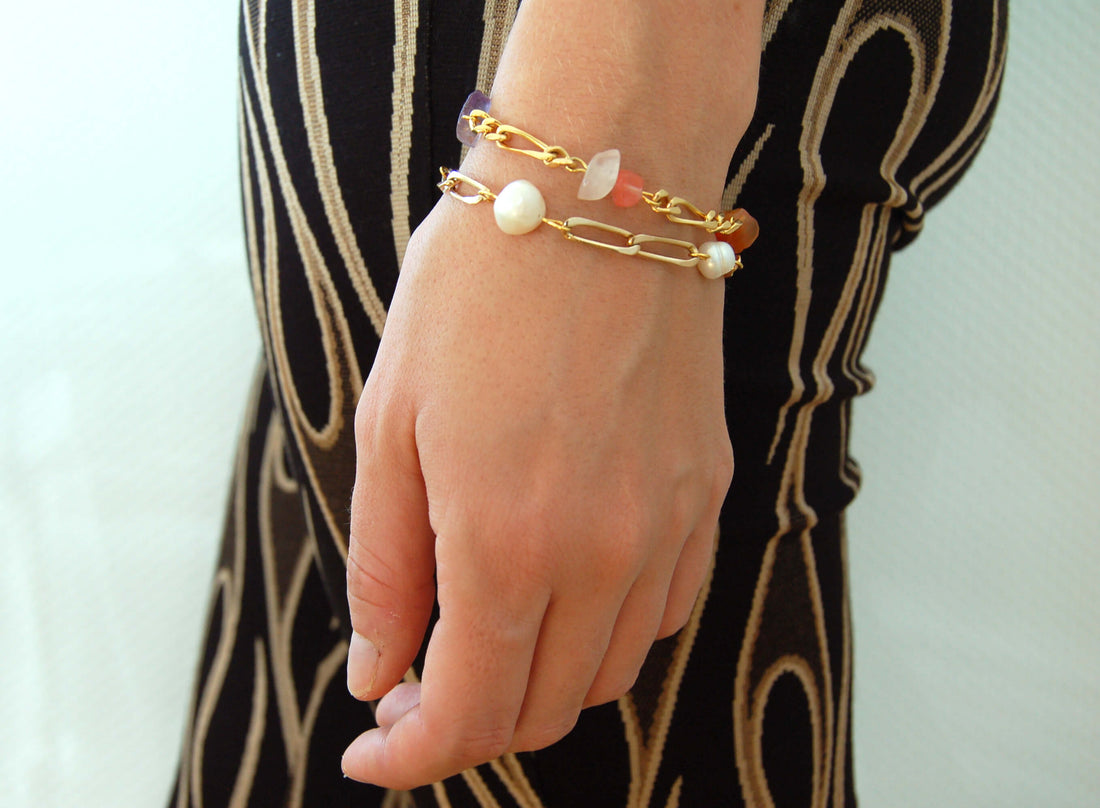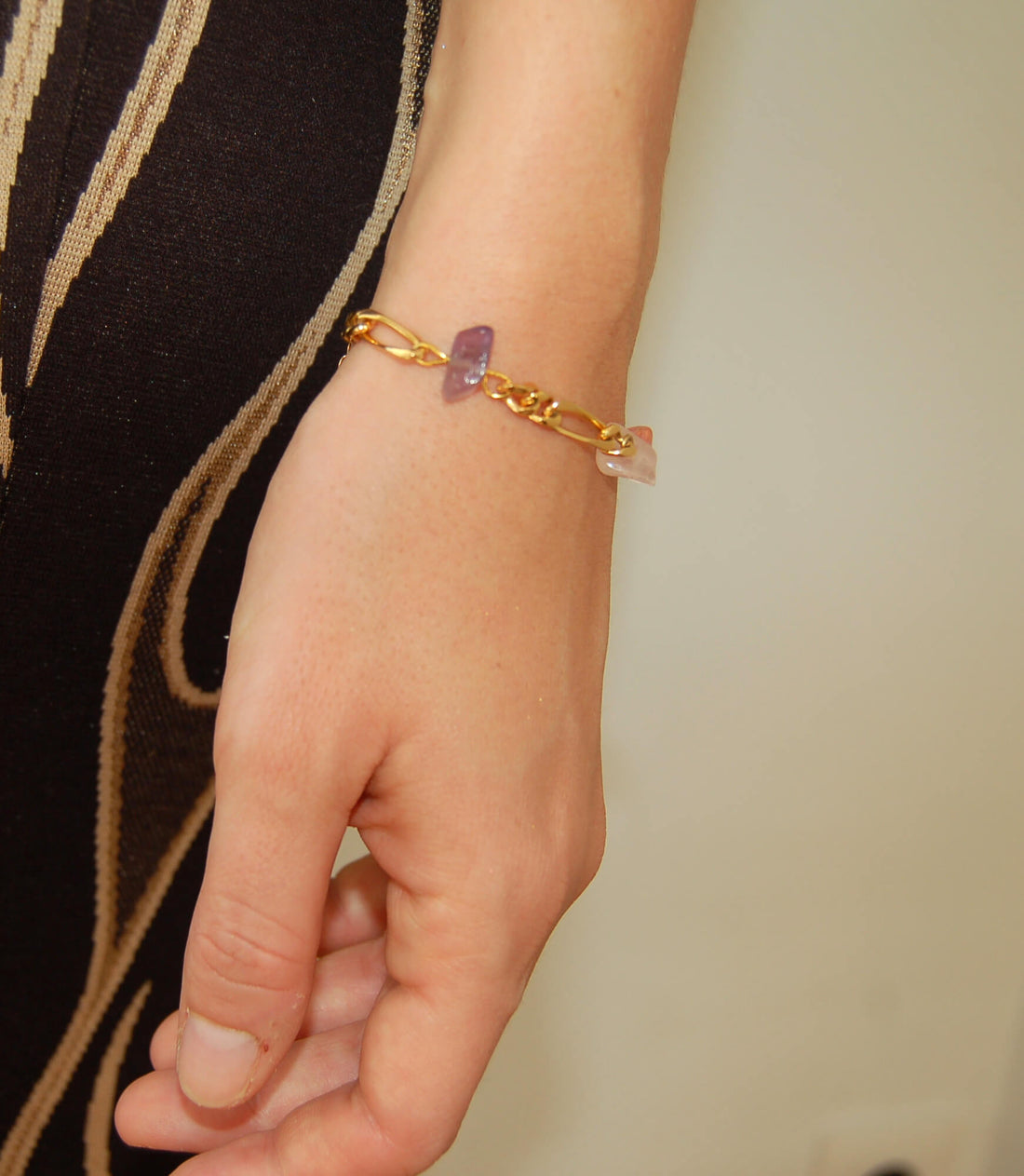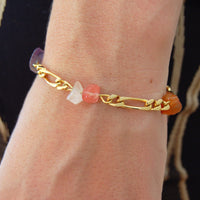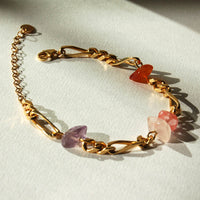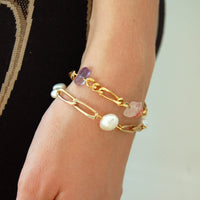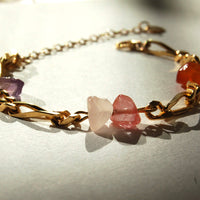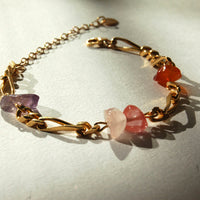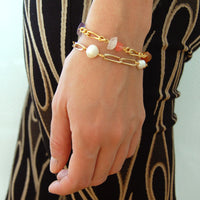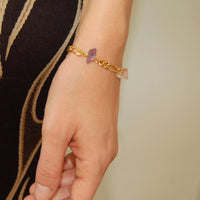 Upcycled bracelet adorned with stones
Limited edition upcycled bracelet
Due to the upcycled nature of the jewelry, each piece is unique and may have differences that are almost imperceptible to the naked eye compared to the model in the photo.
- Total length of 23 cm including the extension chain (6 cm)
- Figaro mesh chain in gold plated, semi-precious stones (amethyst, rose quartz and carnelian) found in Strasbourg
- Lobster clasp and gold-filled extension chain
Each antique piece is cleaned beforehand. Due to the vintage nature of some pieces, they may have irregularities and/or slight signs of wear which do not constitute imperfections.
Visit the Maintenance page to find out how to preserve the shine of your jewelry.