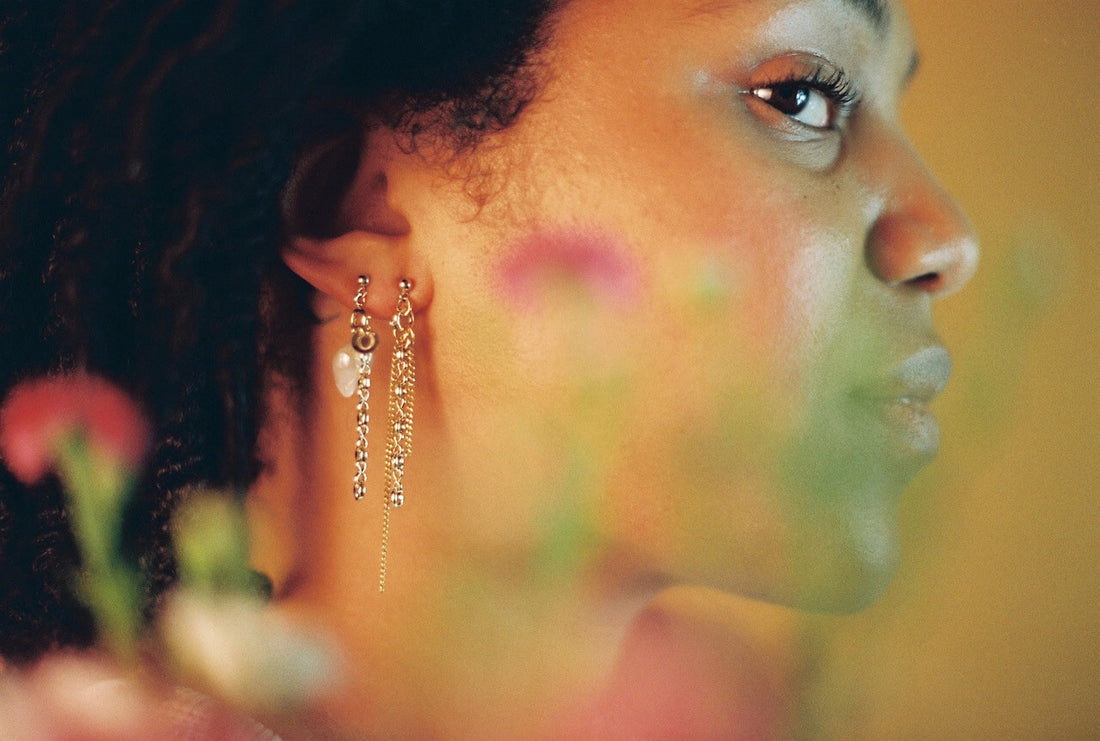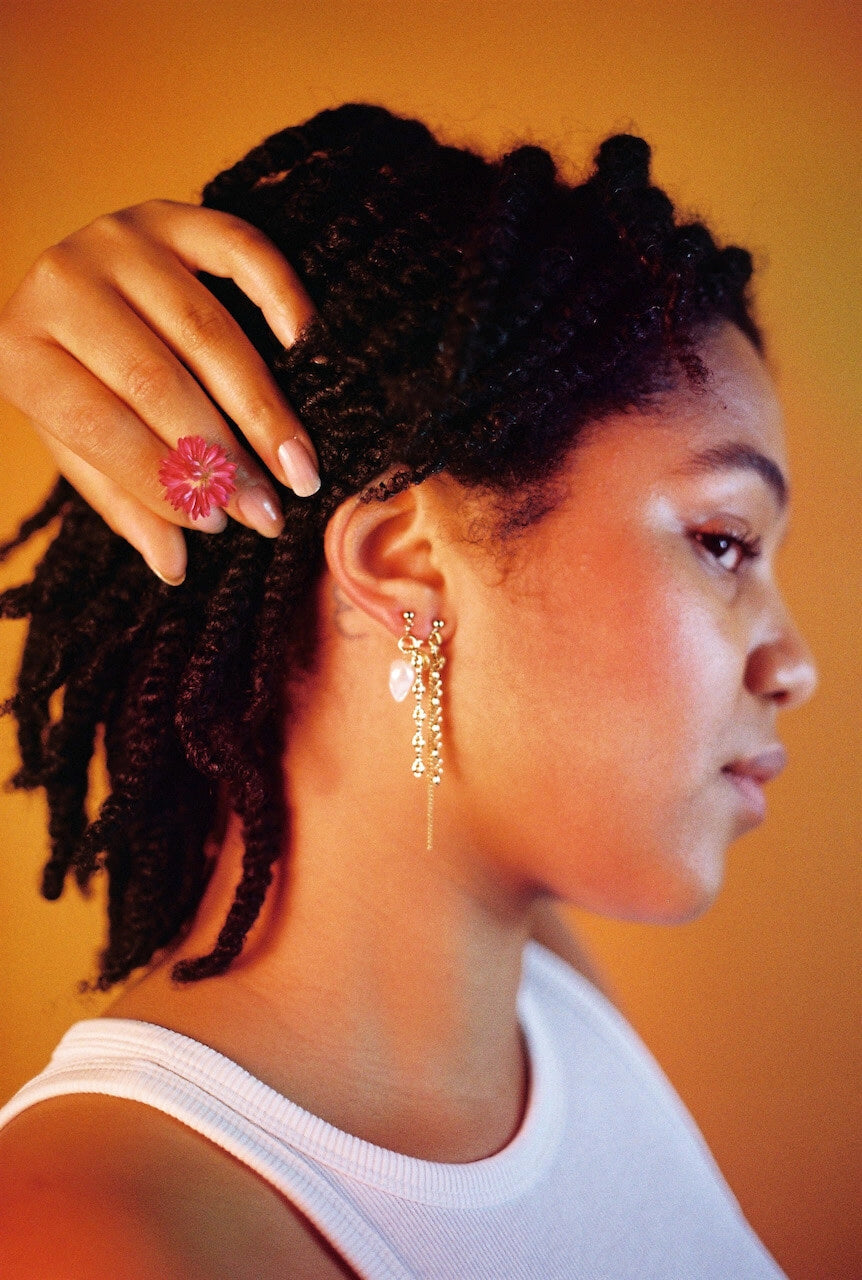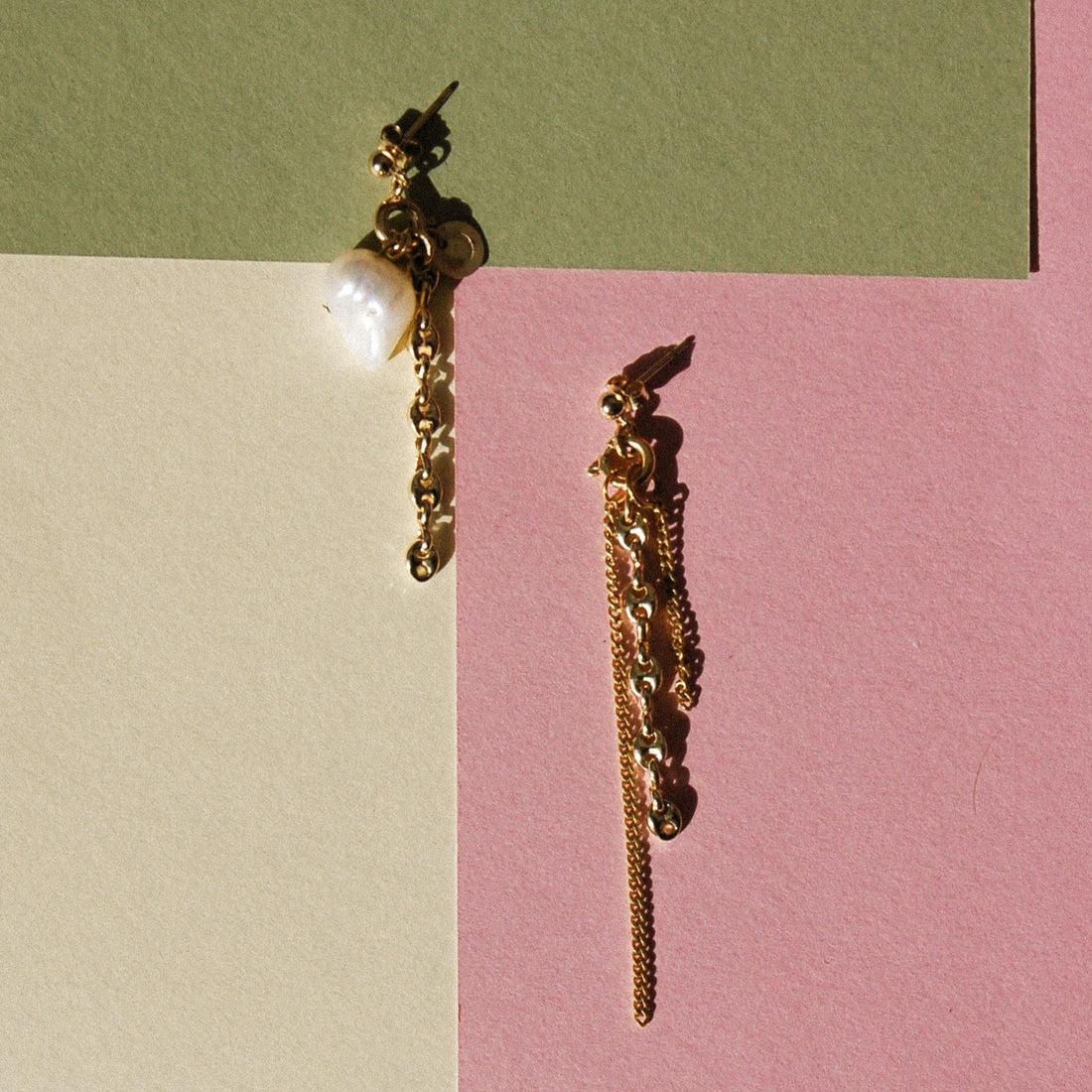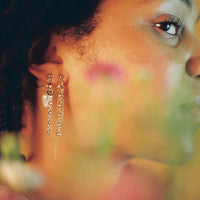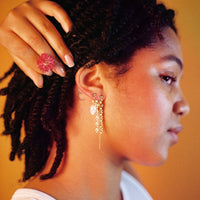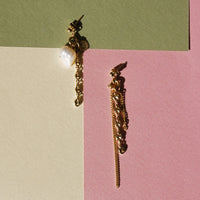 Boucles d'oreilles upcyclées Anémone
Bijou upcyclé unique
Cette paire de boucles d'oreilles upcyclées s'appelle Anémone, nom de fleur provenant du grec "anemos" qui veut dire "vent".
Elle est réalisée à partir de différentes chaînes en plaqué or (grain de café et gourmette) et d'une perles d'eau douce de forme organique. Le tout a été chiné à Strasbourg. 
📐 La boucle d'oreilles la plus longue mesure 6,5 cm et la plus courte mesure 5 cm. 
📸 ©Marie Lagabbe
Each mottled piece is cleaned beforehand. Due to the vintage nature of some pieces, these may have irregularities and/or slight signs of wear that do not constitute imperfections.
Go to the Maintenance page to find out how to preserve the shine of your jewellery.