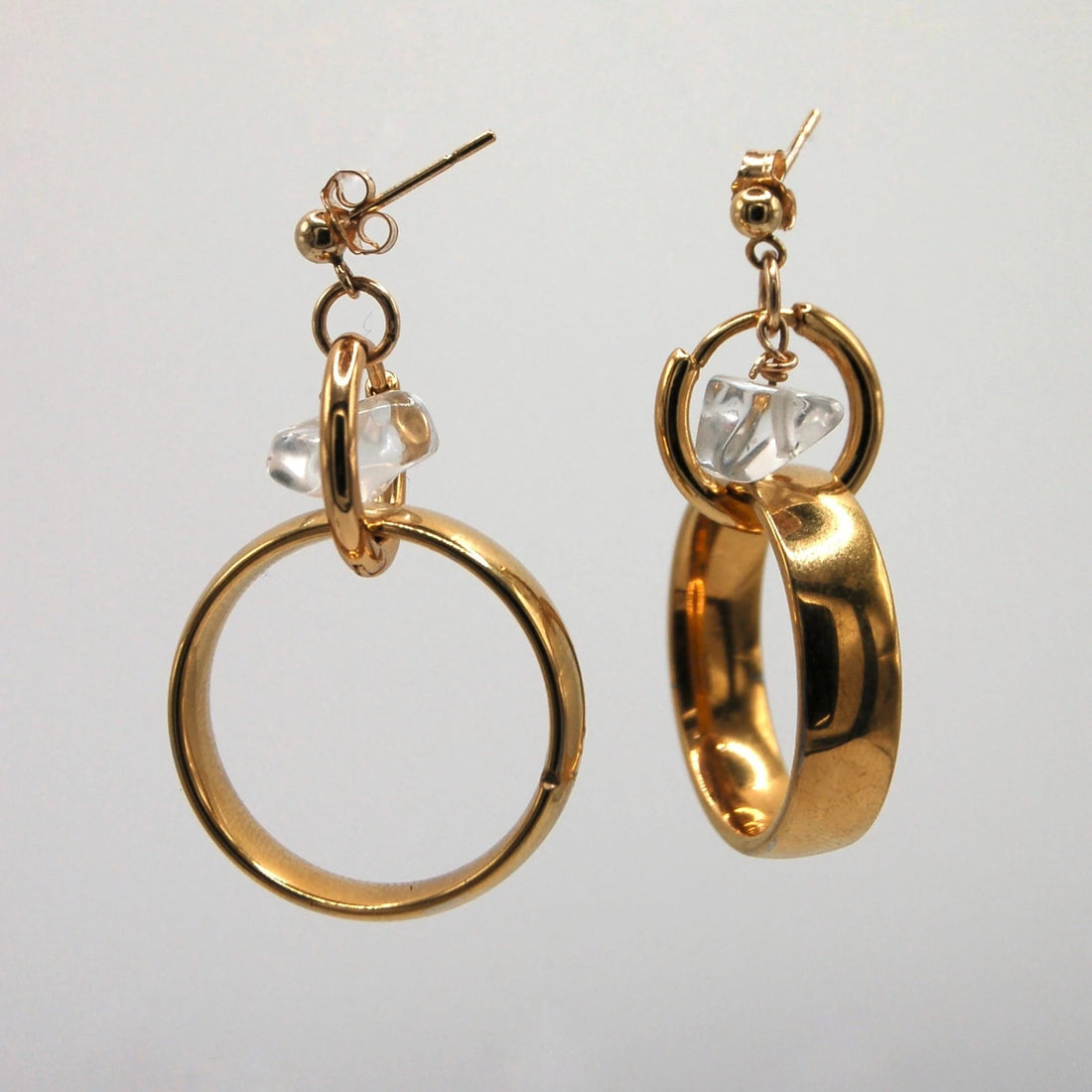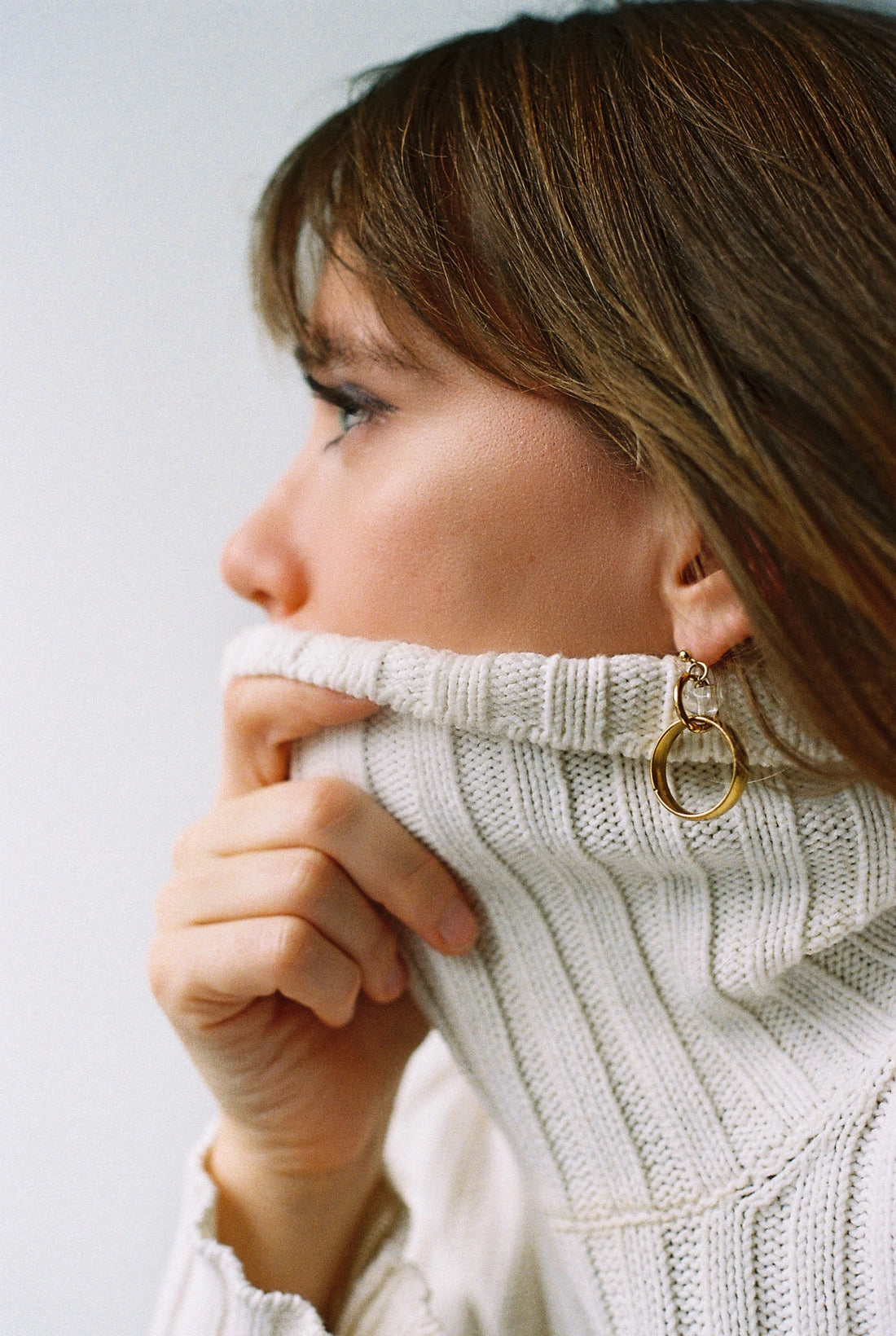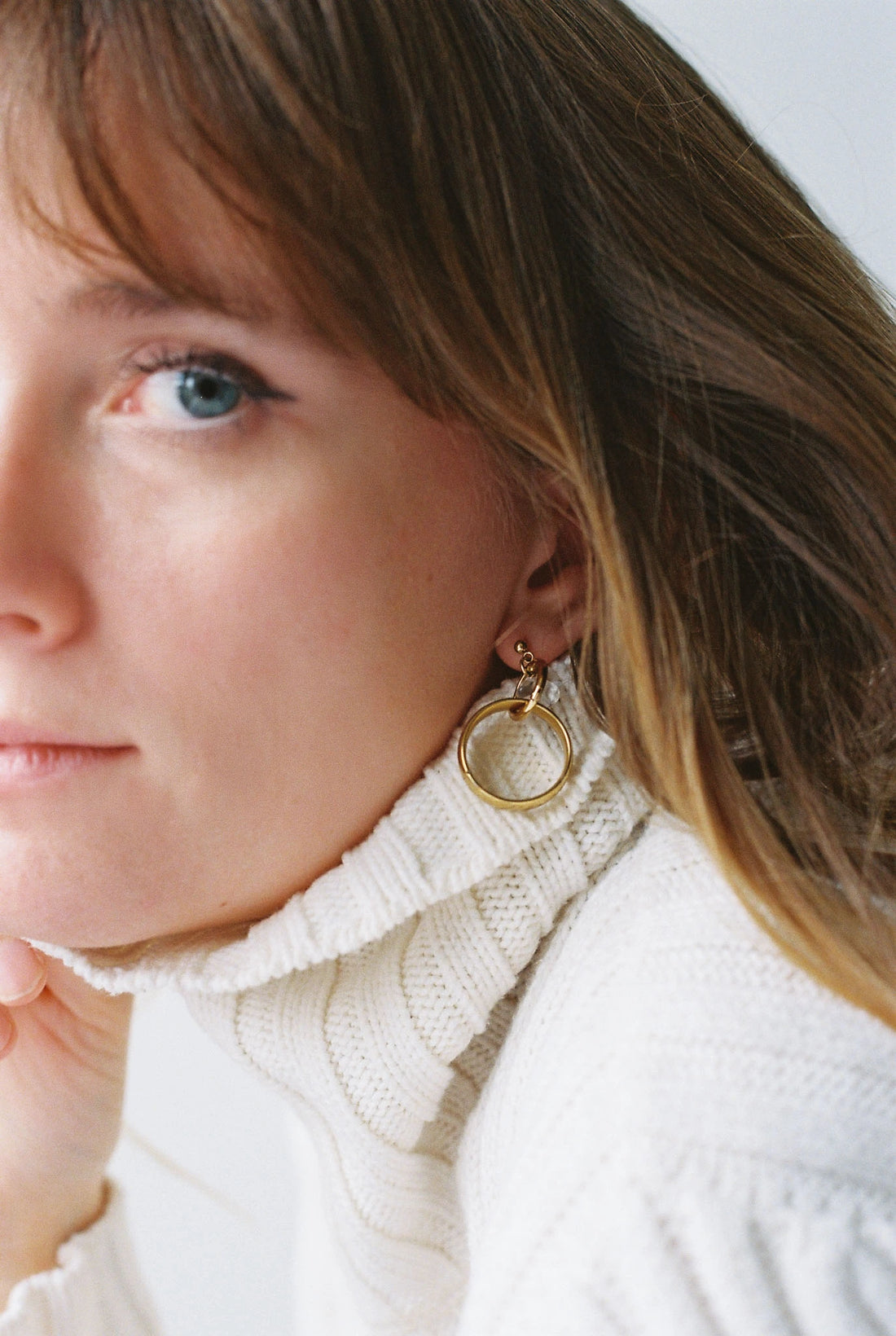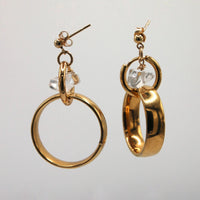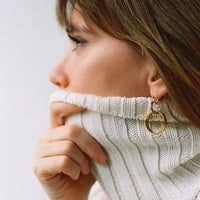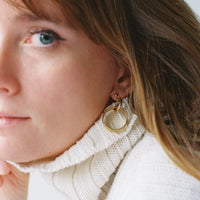 Upcycled ring and crystal earrings
Unique upcycled jewelry
These upcycled earrings have summer handmade in our Strasbourg workshop. They were created from gold-plated hoop earrings and were adorned with a fancy clear pearl and a semi-precious stone.
These unique earrings reflect the creative freedom in upcycling . By diverting a ring into an earring ornament, and adding a sparkling touch, you can create a piece of jewelry original, which will bring a sophisticated touch to your look. These earrings can go with all your outfits and all occasions, and will go perfectly with other gold jewelry such as rings.


• The earring clasps are 14K gold filled and are therefore hypoallergenic.
• These earrings measure 3cm from clasp to end of jewelry.
 ©Camille Bolender
Each antique piece is cleaned beforehand. Due to the vintage nature of some pieces, they may have irregularities and/or slight signs of wear which do not constitute imperfections.
Visit the Maintenance page to find out how to preserve the shine of your jewelry.