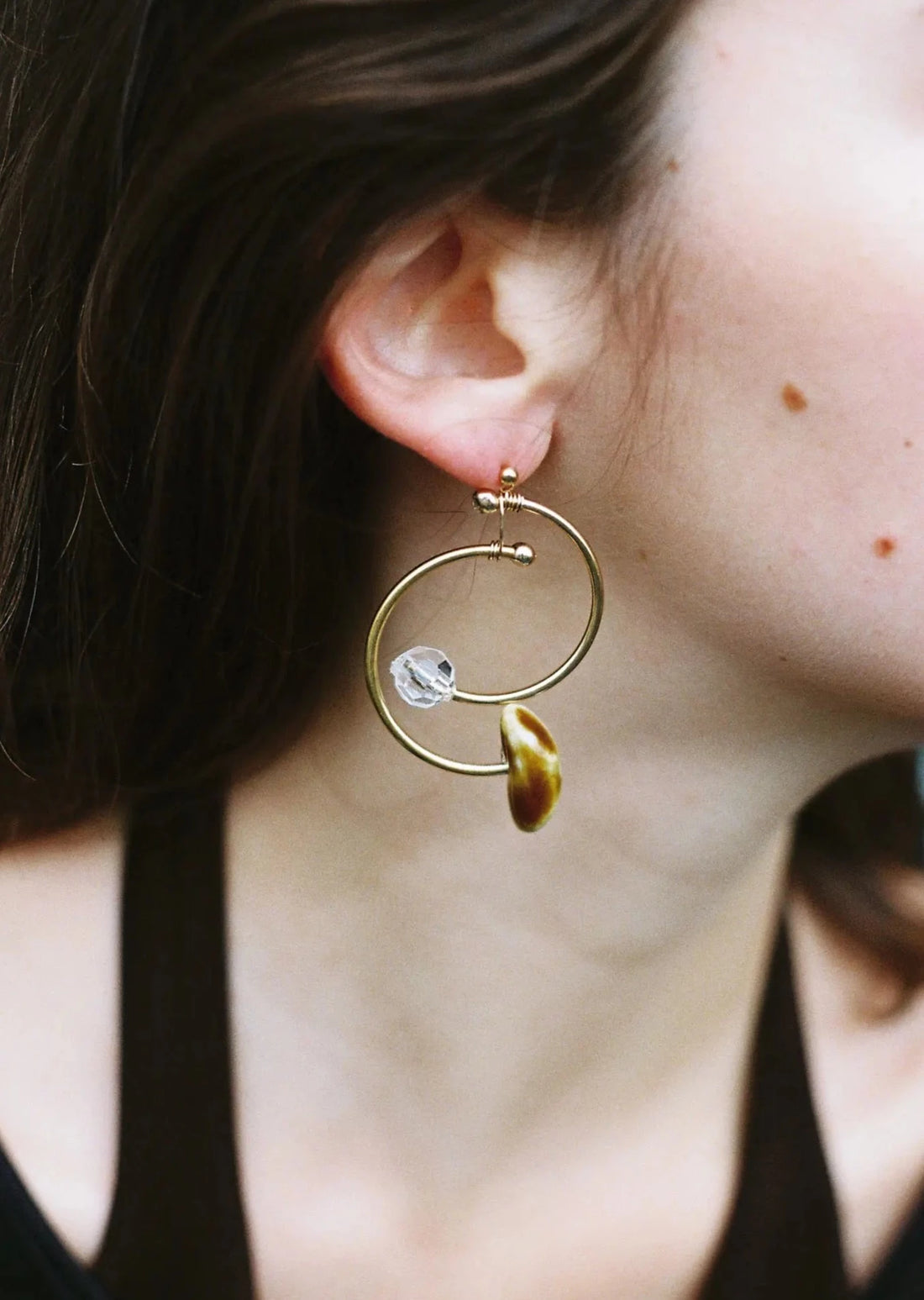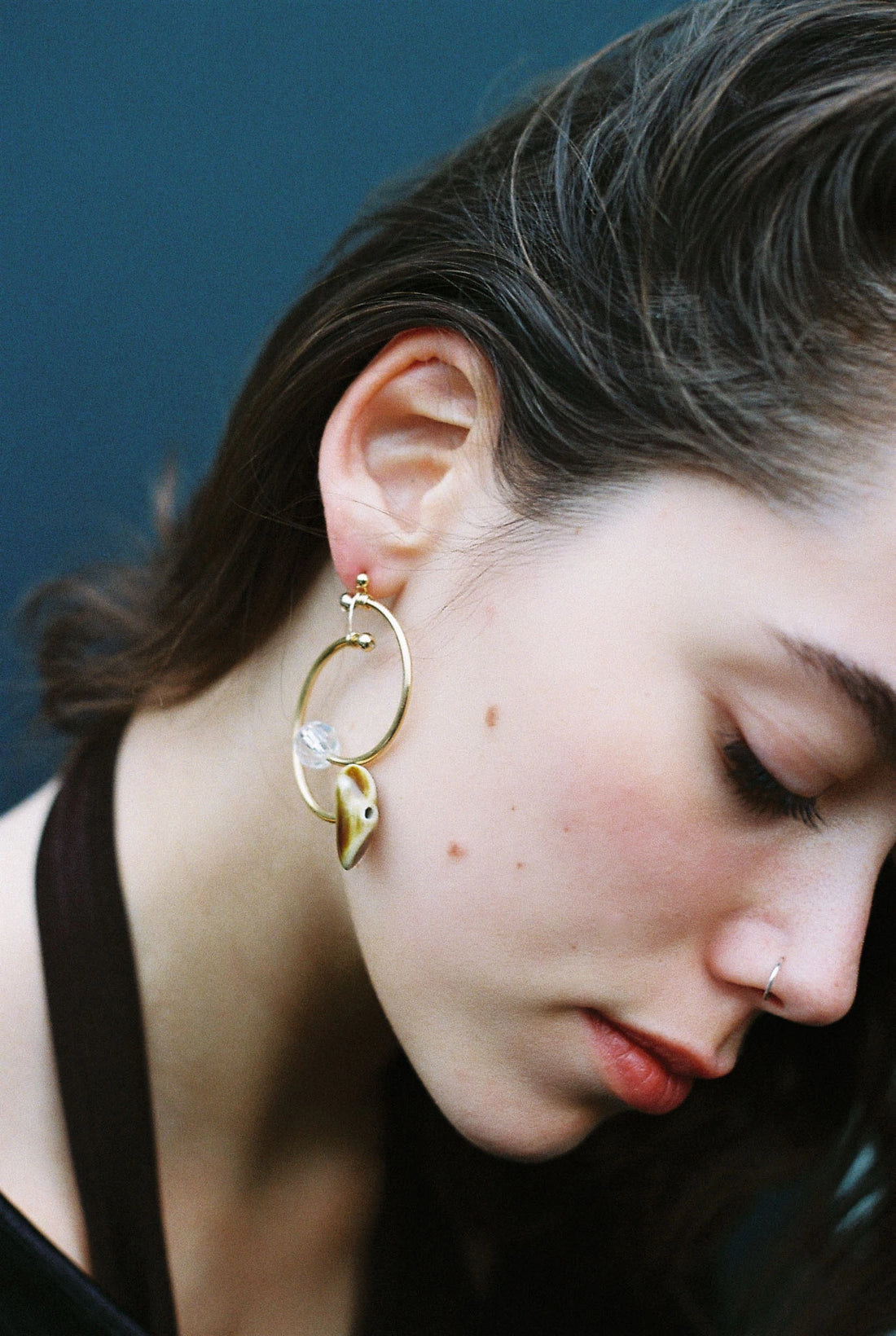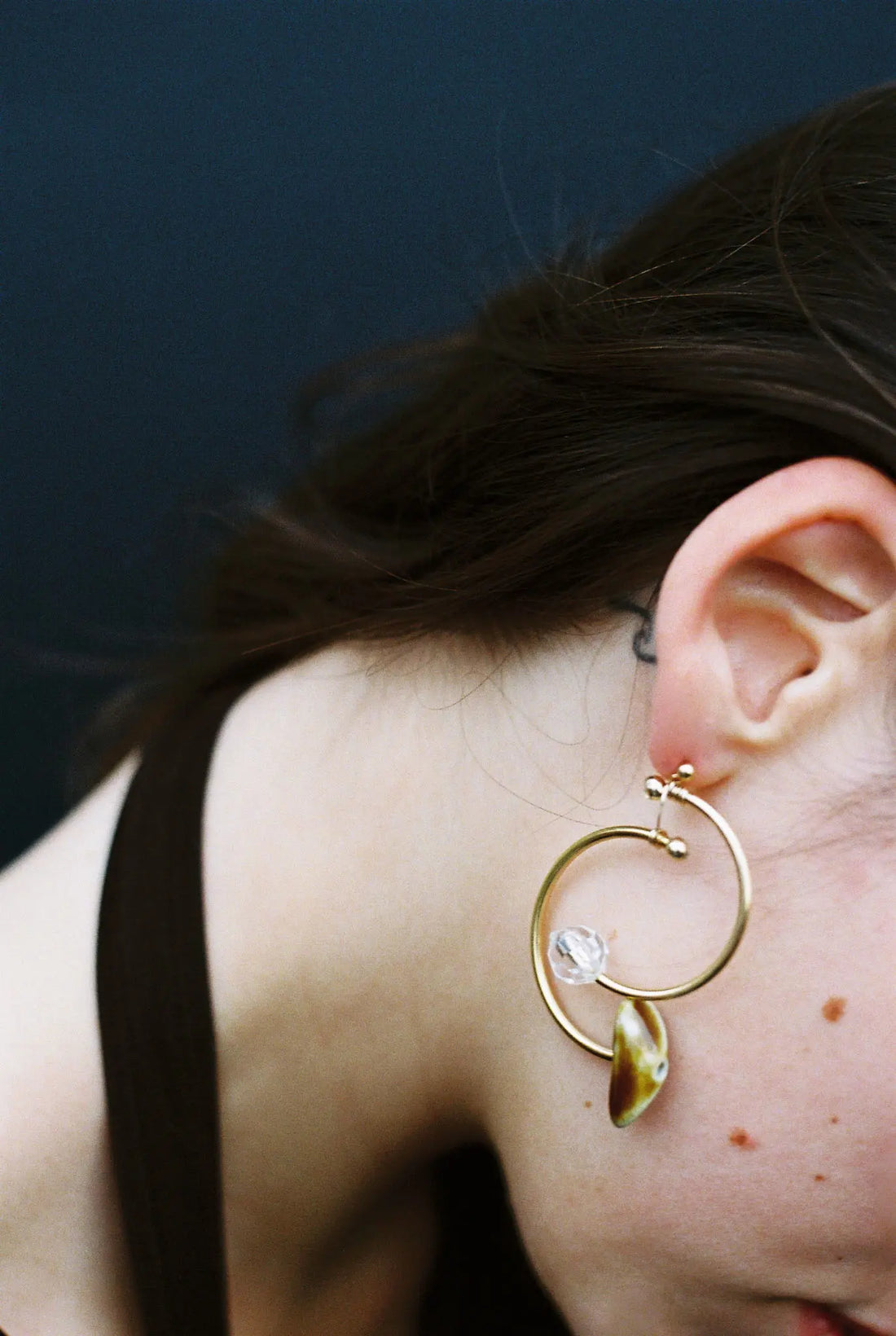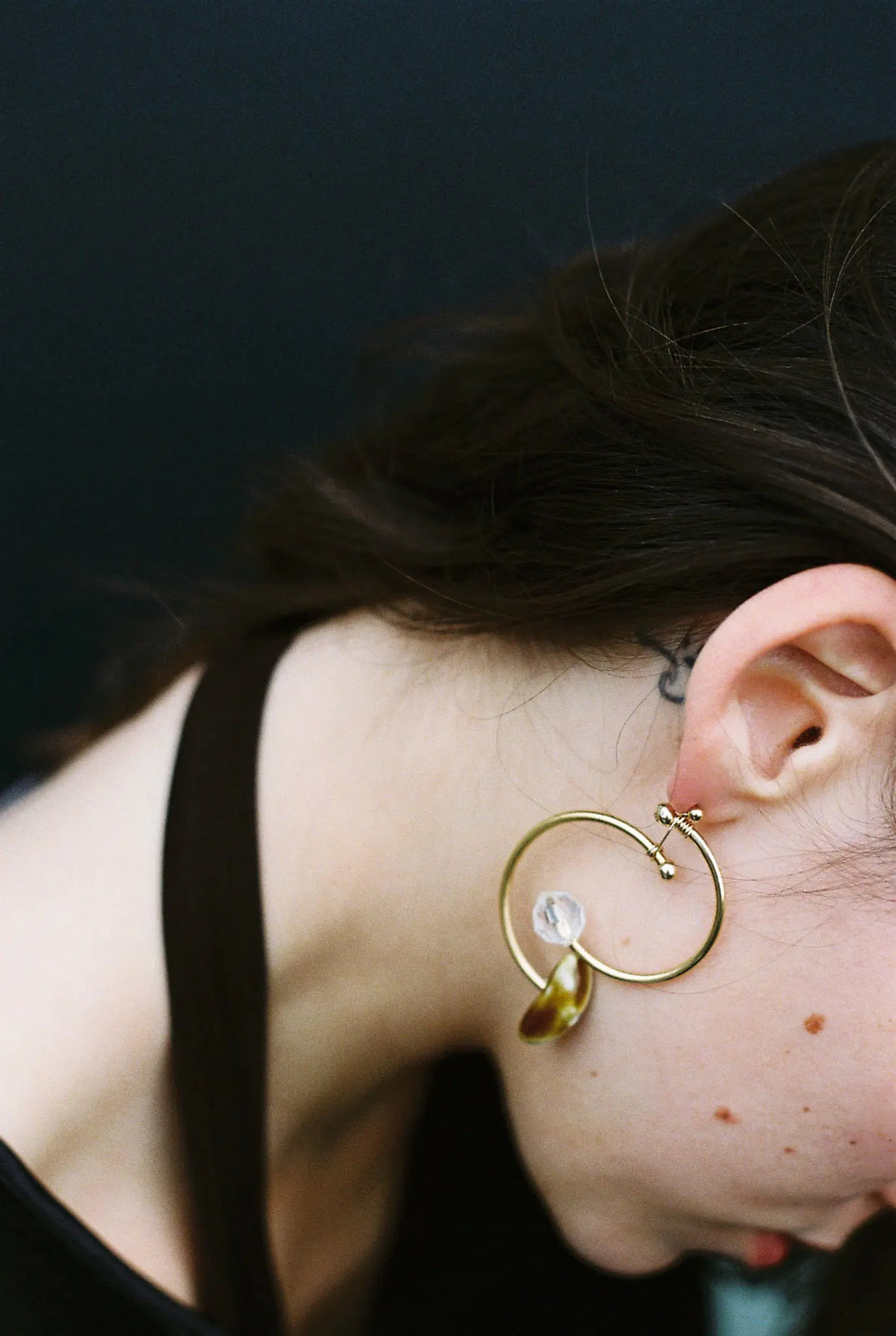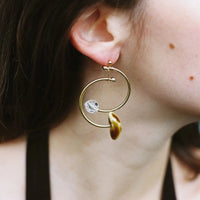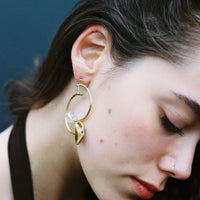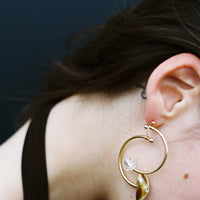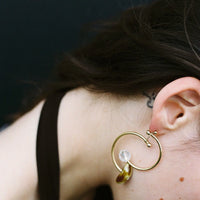 Upcycled double hoop and stone earrings
Unique upcycled jewelry
These upcycled earrings have summer handmade in our Strasbourg workshop. They were created from gold- plated hoop earrings that were pre-cut and adorned with a fancy clear pearl and stone.
These unique earrings will bring a sophisticated touch to your look thanks to the balancing act between the stones and the half hoop earrings, which gives it a very sculptural style. They can match all your outfits and all occasions, and will go perfectly with other golden jewelry such as rings.

• The earring clasps are 14K gold filled and are therefore hypoallergenic.
• These earrings measure 5.5cm from clasp to end of jewelry.
©Camille Bolender
Each antique piece is cleaned beforehand. Due to the vintage nature of some pieces, they may have irregularities and/or slight signs of wear which do not constitute imperfections.
Visit the Maintenance page to find out how to preserve the shine of your jewelry.