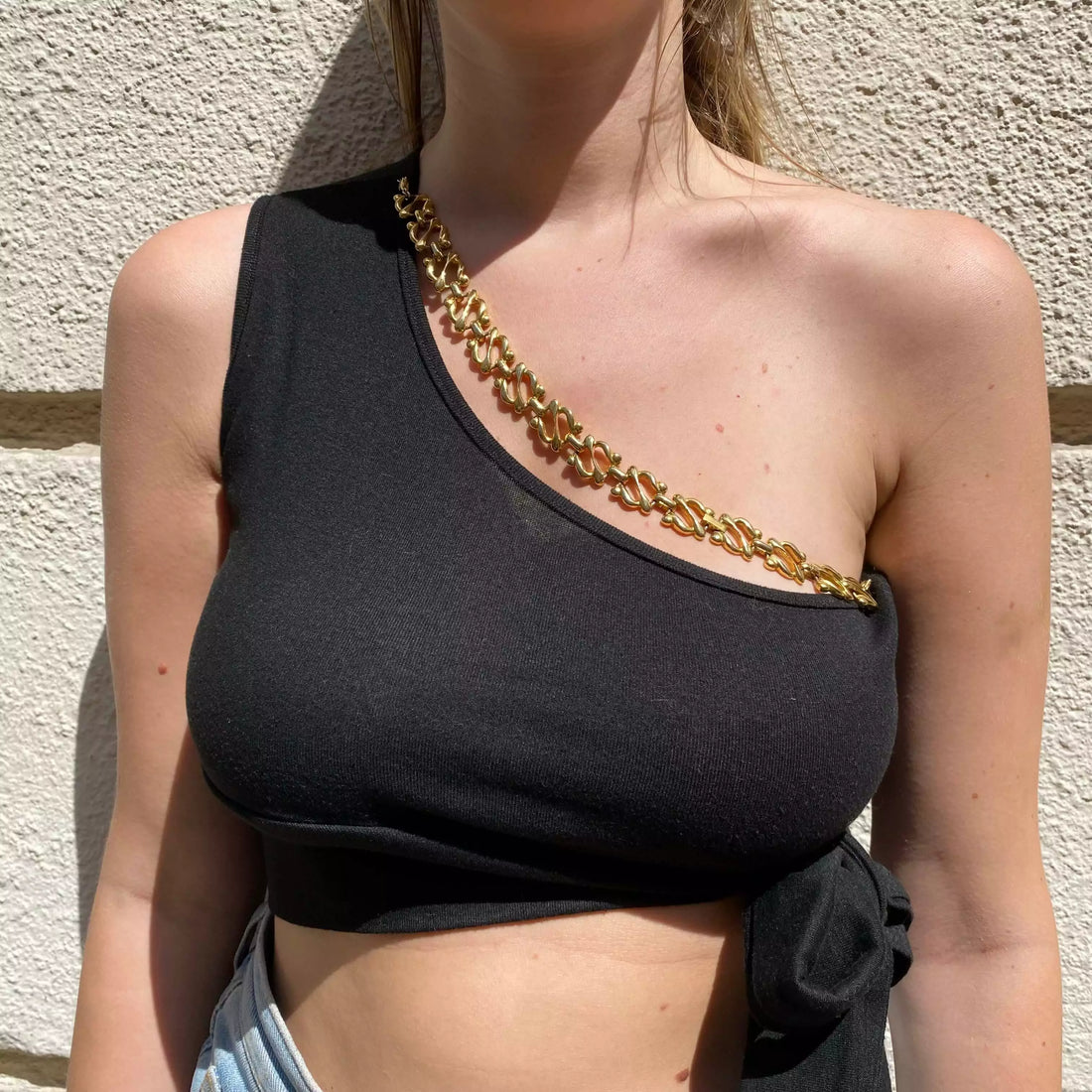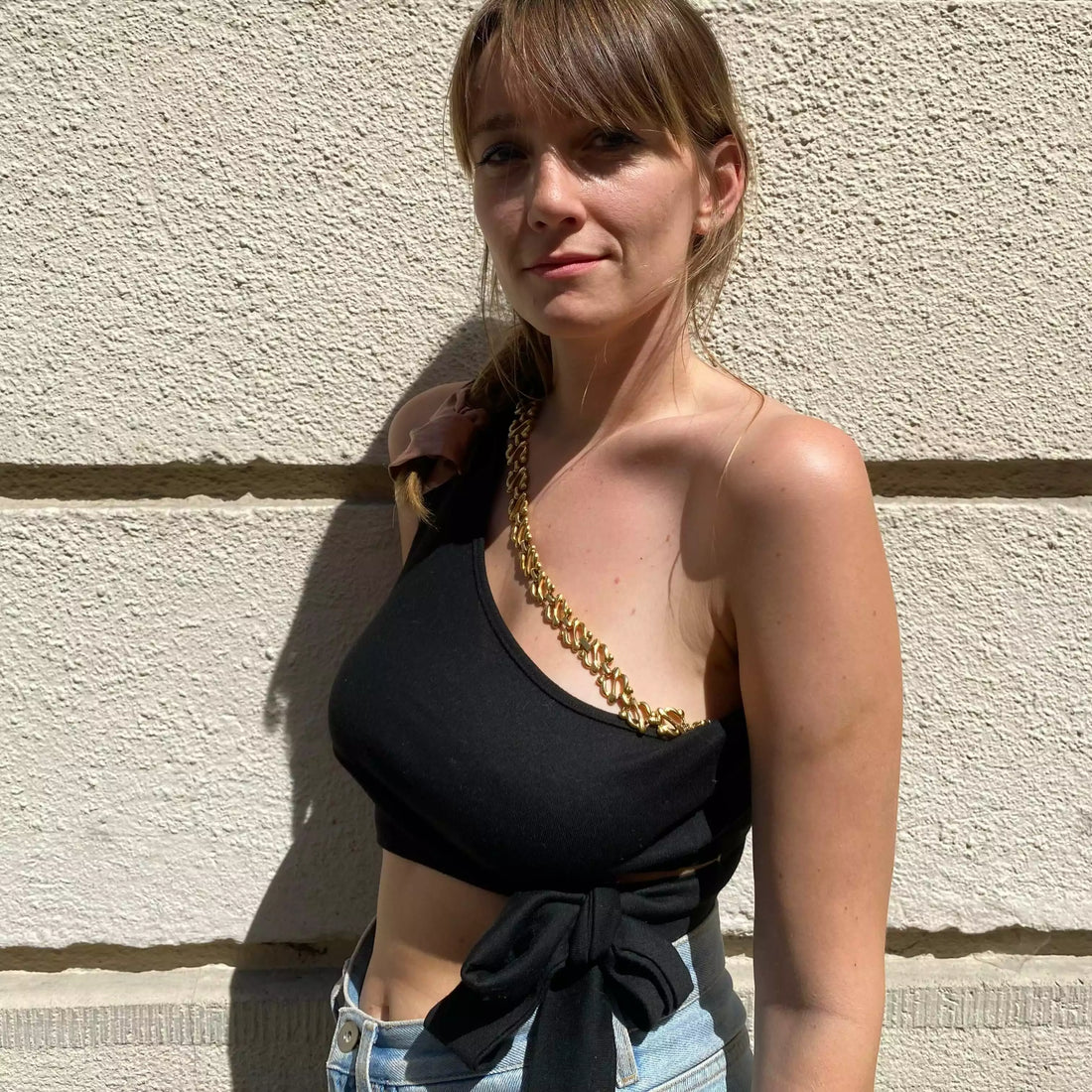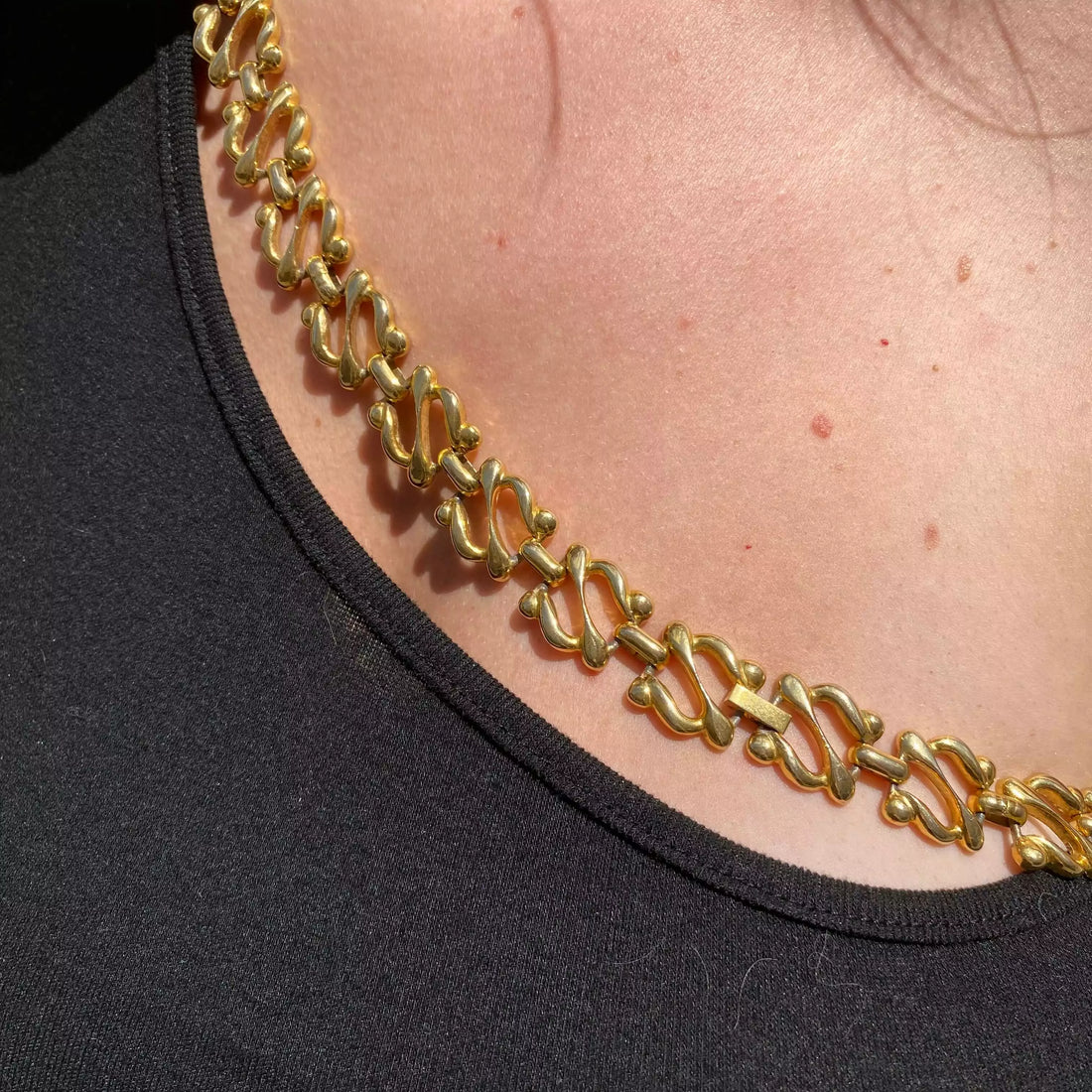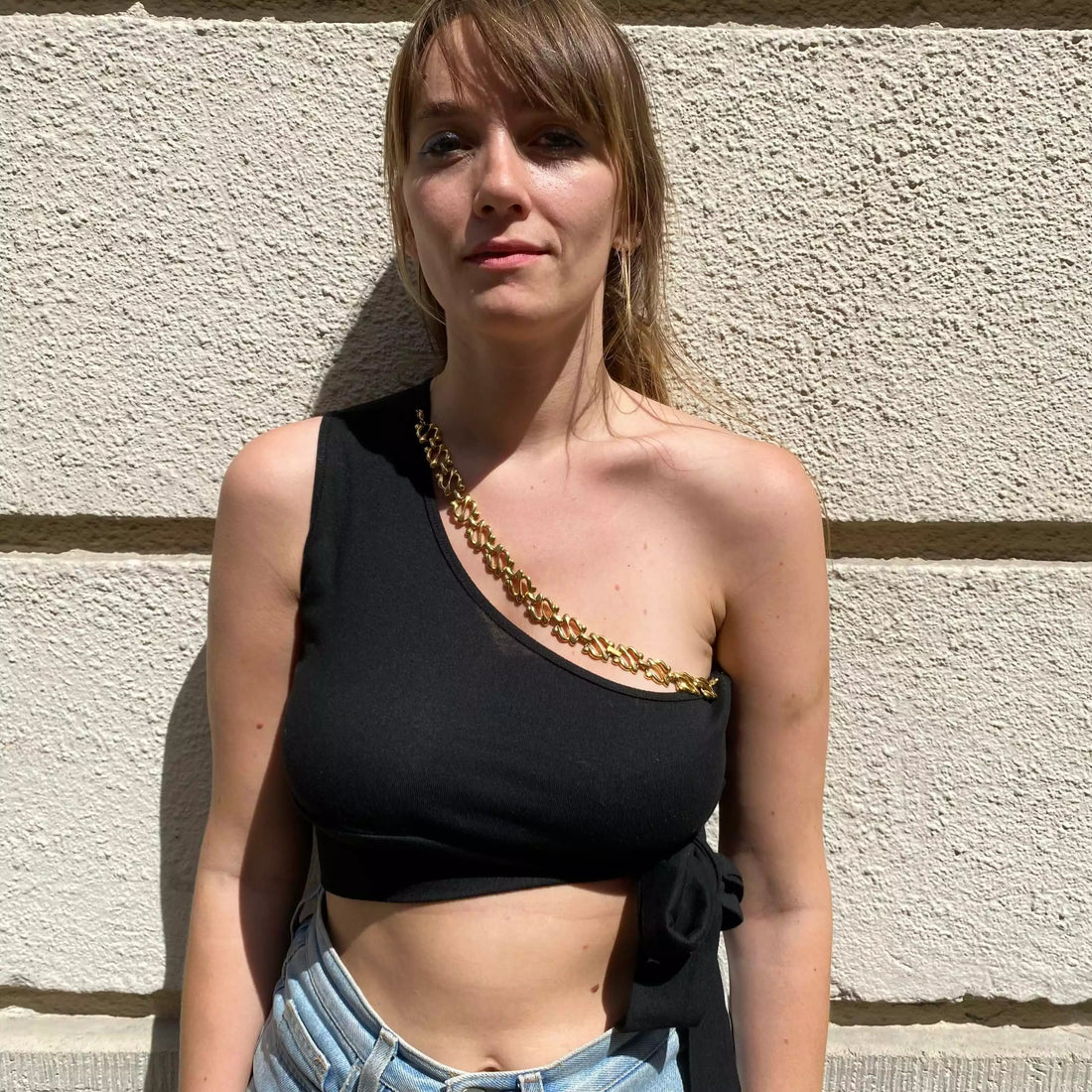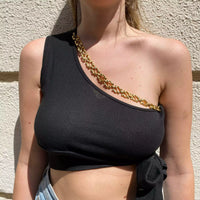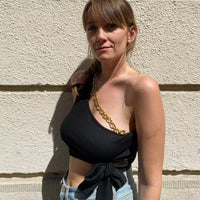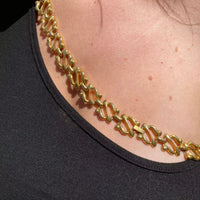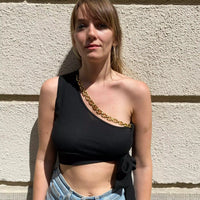 Top upcyclé unique
✨ Ce top asymétrique upcyclé noir, orné d'une chaîne vintage en plaqué or a été revalorisé à la main, dans notre atelier strasbourgeois. 
 Ce haut convient aux tailles S et M.
Chic et habillé, ce top asymétrique sera parfait pour vous accompagner durant vos soirées endiablées d'été. Il se porte aussi bien avec un jeans simple qu'avec une jupe courte. 💃🏻
🔎 CONSEILS D'ENTRETIEN : 
Il est recommandé d'enlever la chaîne avant chaque lavage en machine afin de ne pas l'abîmer et de la préserver de l'oxydation. 
Each mottled piece is cleaned beforehand. Due to the vintage nature of some pieces, these may have irregularities and/or slight signs of wear that do not constitute imperfections.
Go to the Maintenance page to find out how to preserve the shine of your jewellery.