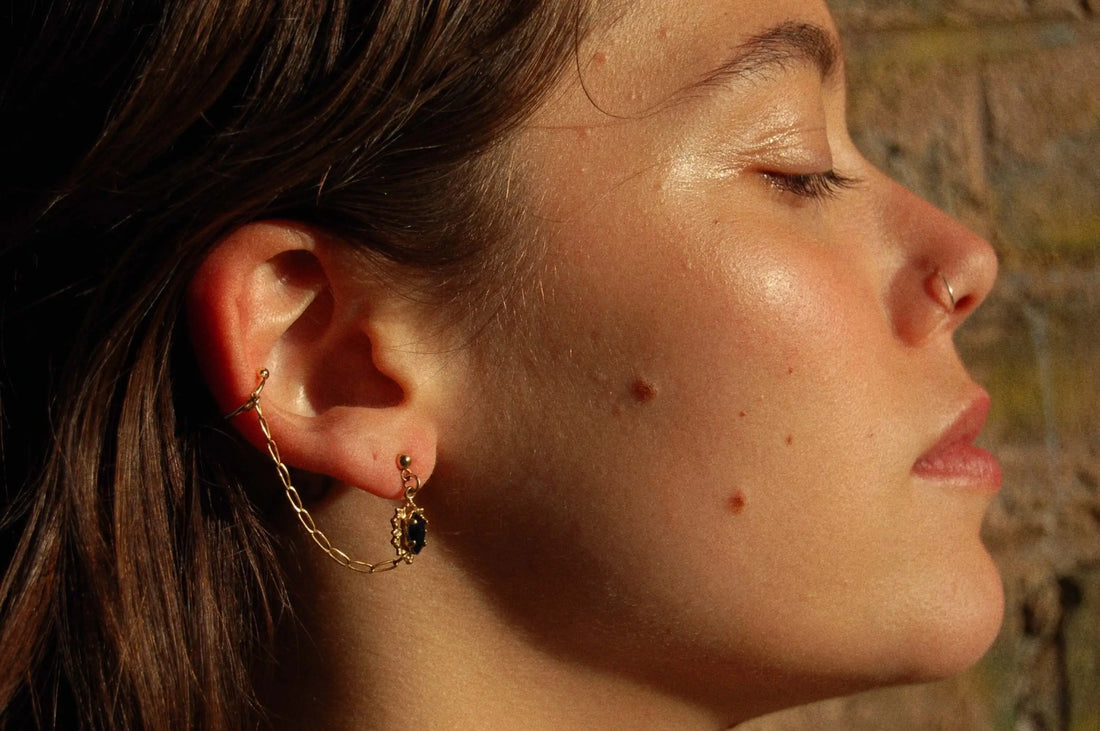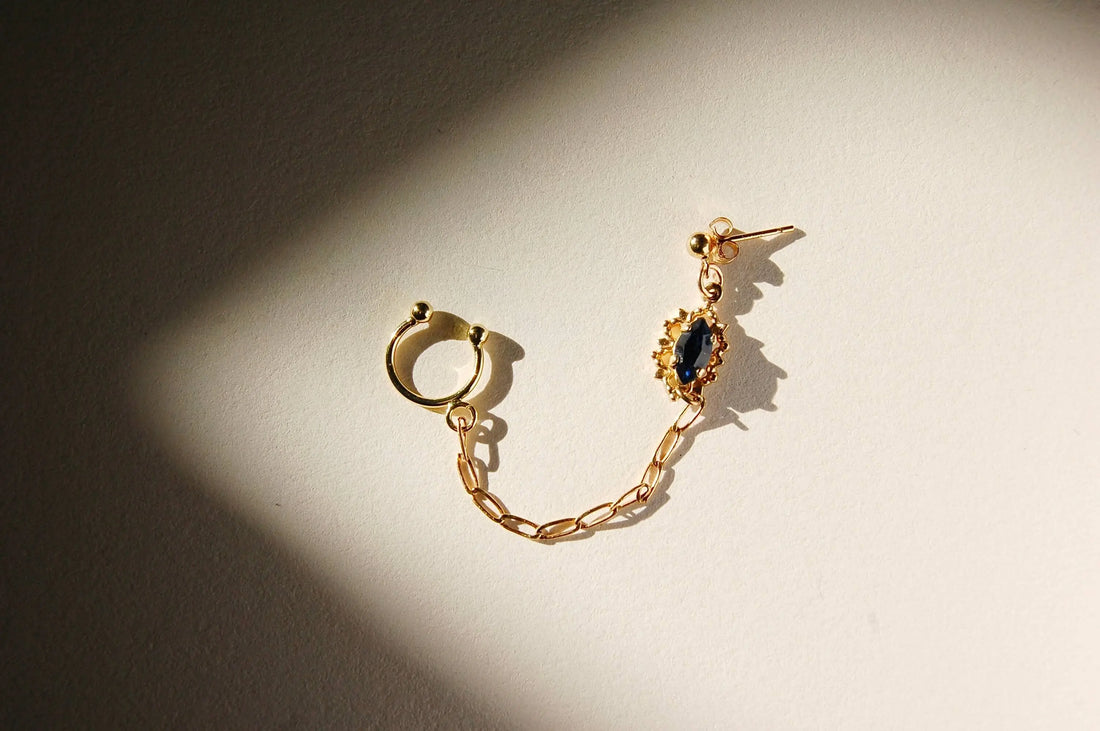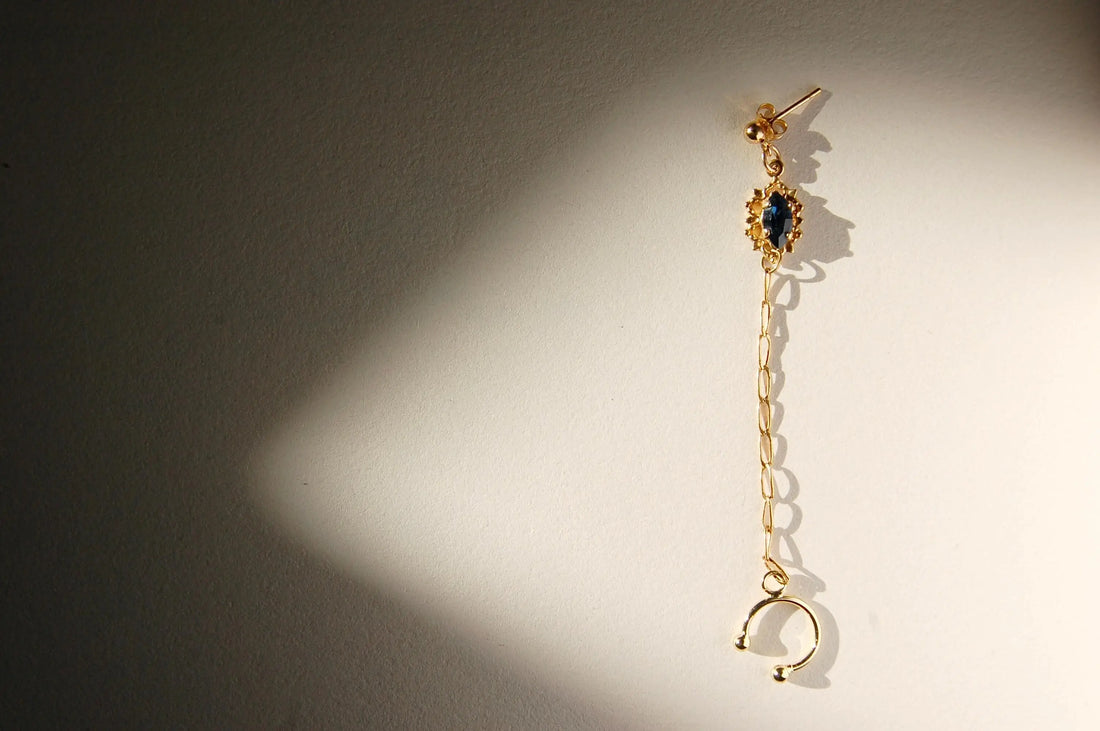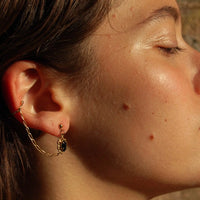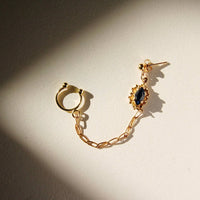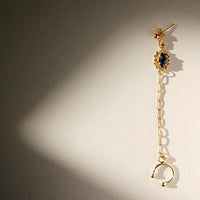 Mono boucle Chaîne Plaquée Or et Zircon
Bijou upcyclé unique
✨ Cette mono boucle upcyclée plaquée or, ornée d'une pierre semi-précieuse bleue roi, a été fabriquée à la main dans notre atelier strasbourgeois. 
Composée d'une beau zircon bleu roi et d'une longue chaîne pendante plaquée or que l'on peut accrocher sur le dessus de l'oreille, cette mono boucle apportera un style asymétrique et sophistiqué à vos tenues. 
Each mottled piece is cleaned beforehand. Due to the vintage nature of some pieces, these may have irregularities and/or slight signs of wear that do not constitute imperfections.
Go to the Maintenance page to find out how to preserve the shine of your jewellery.