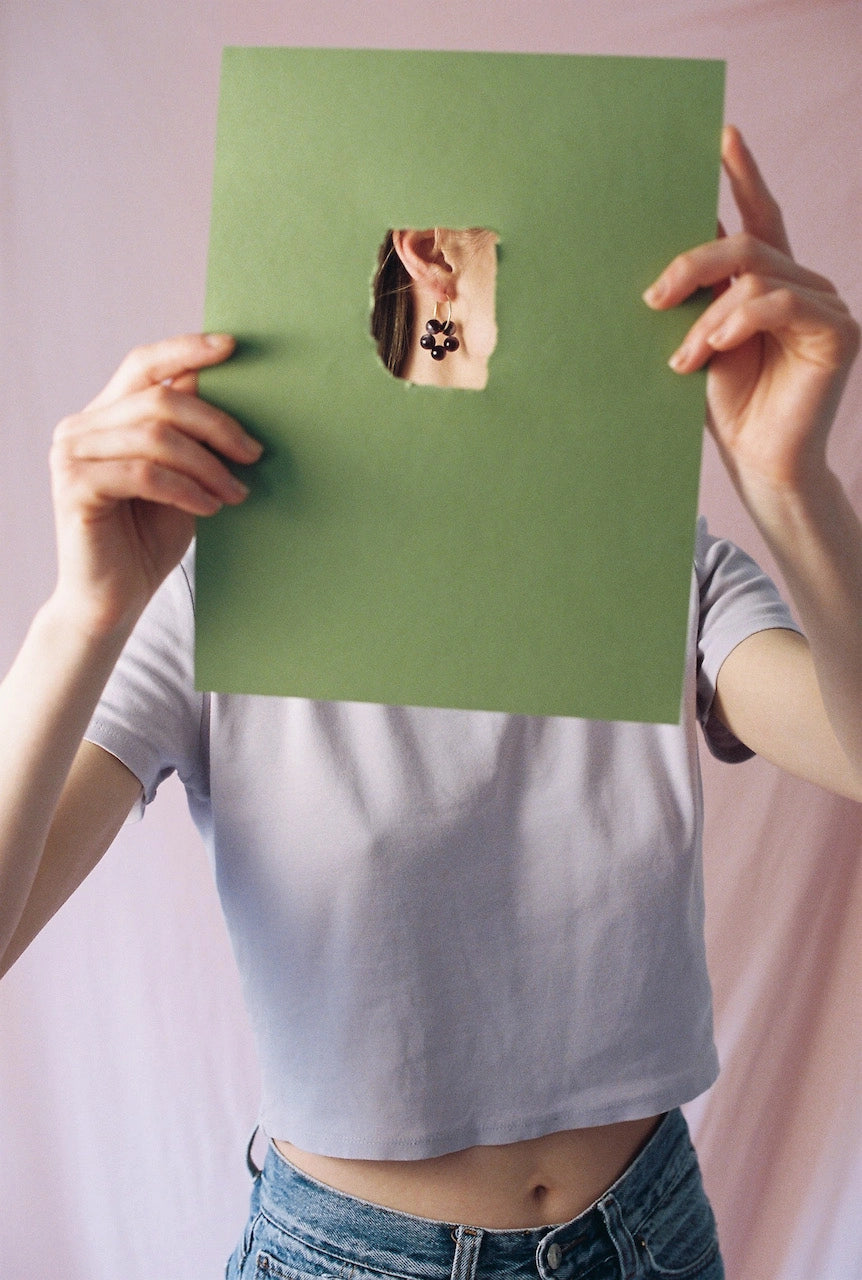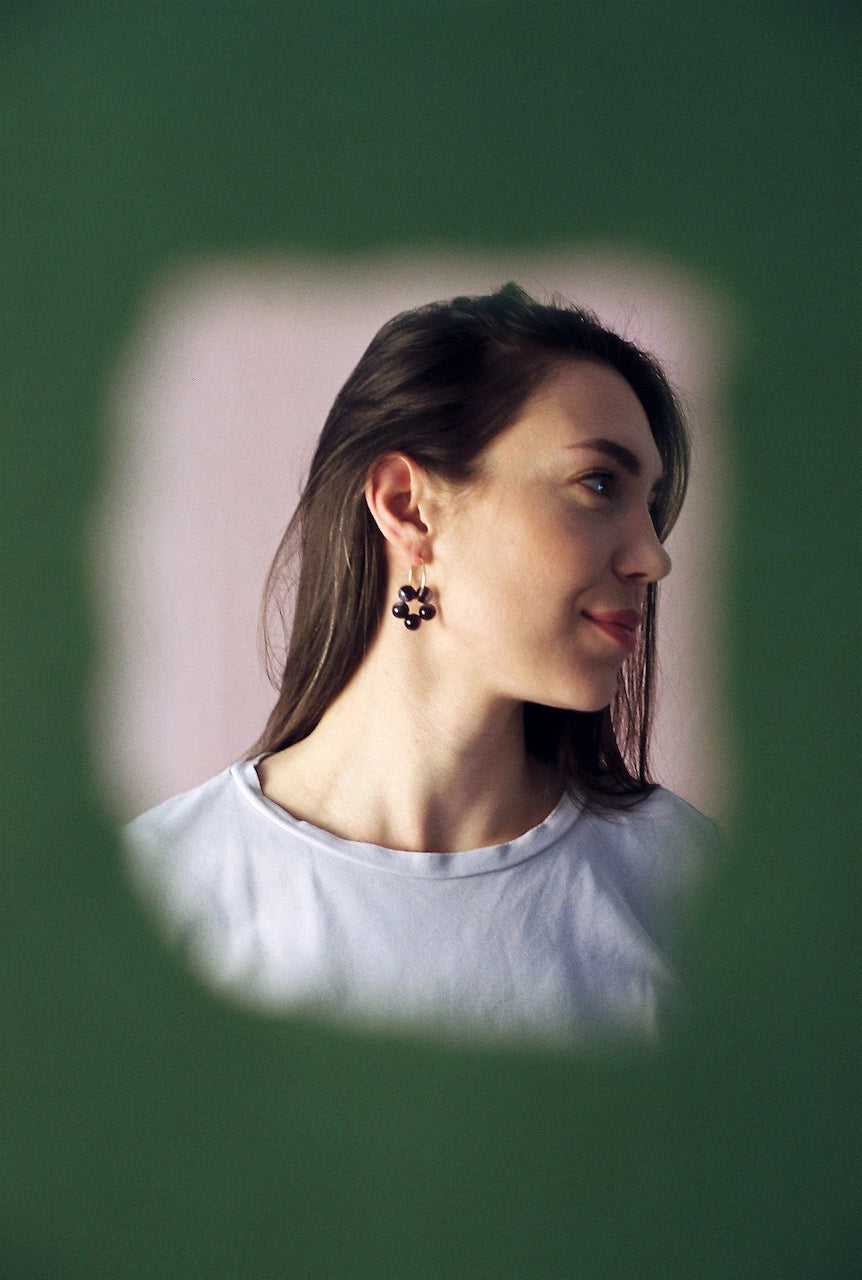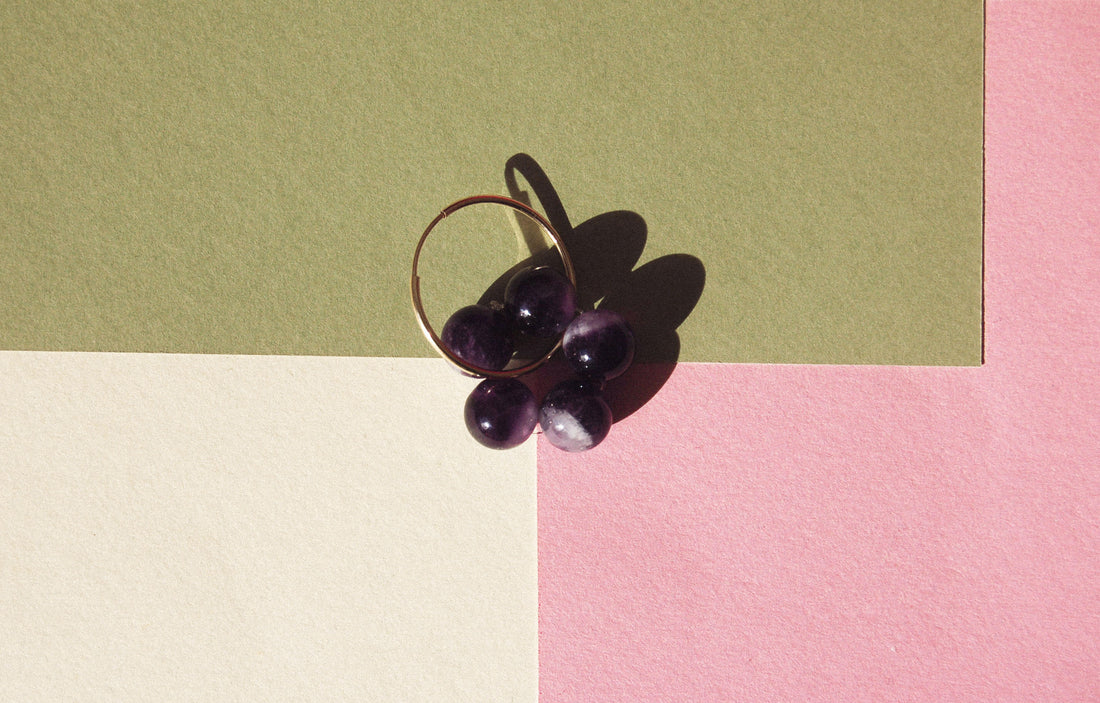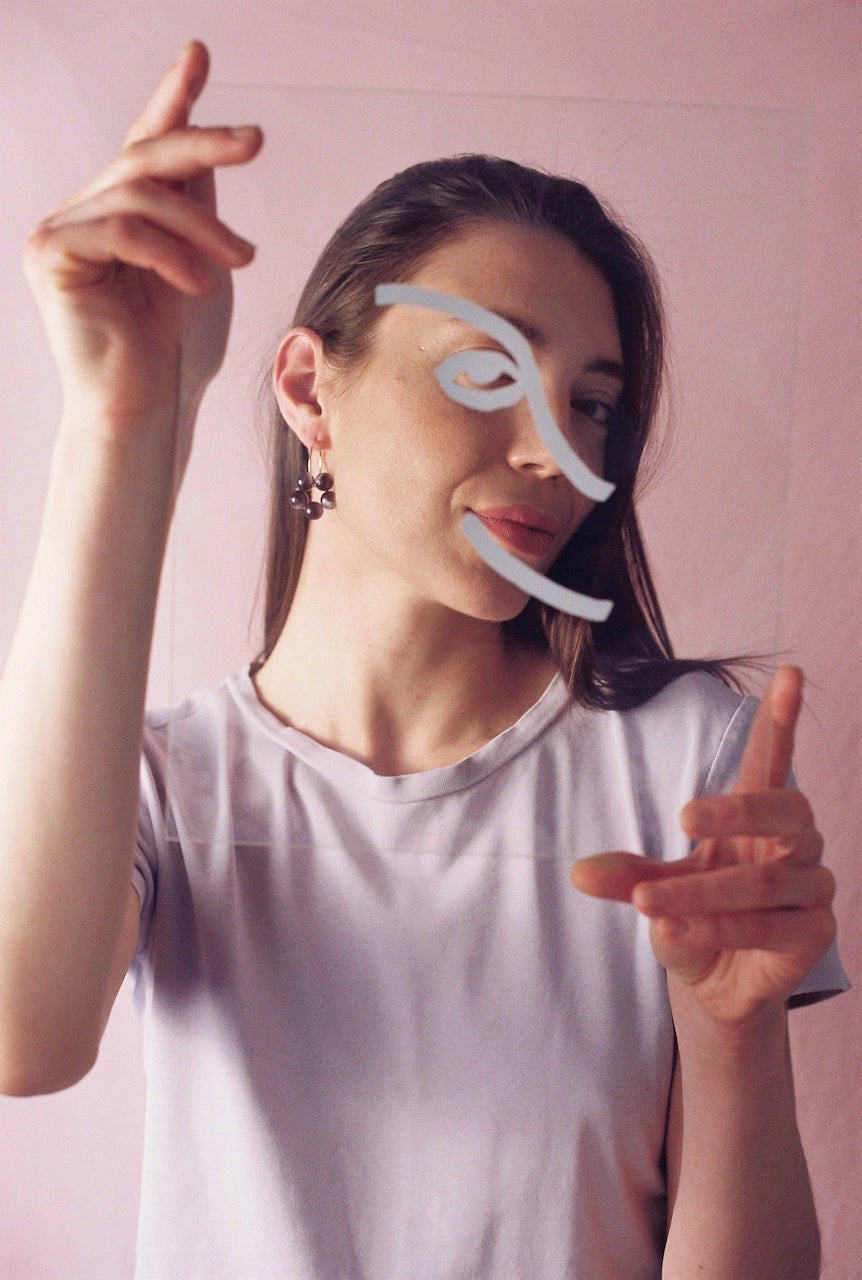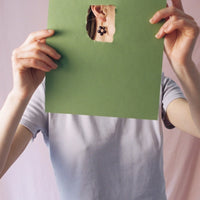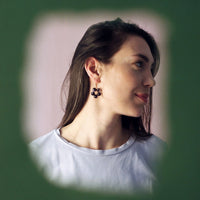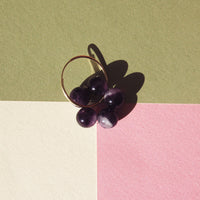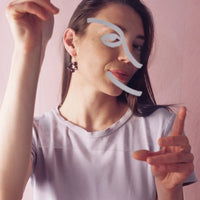 Créoles upcyclées Violette
Bijou upcyclé unique
Ces créoles upcyclées symétriques portent le prénom Violette, clin d'oeil à la fleur.

Elles se composent de créoles neuves en gold-filled 14K qui sont ornées de pierres semi-précieuses (améthystes) chinées à Strasbourg.

📐 Ces créoles font 2,5cm de diamètre et 4cm de longueur totale. 
📸 ©Marie Lagabbe
Each mottled piece is cleaned beforehand. Due to the vintage nature of some pieces, these may have irregularities and/or slight signs of wear that do not constitute imperfections.
Go to the Maintenance page to find out how to preserve the shine of your jewellery.