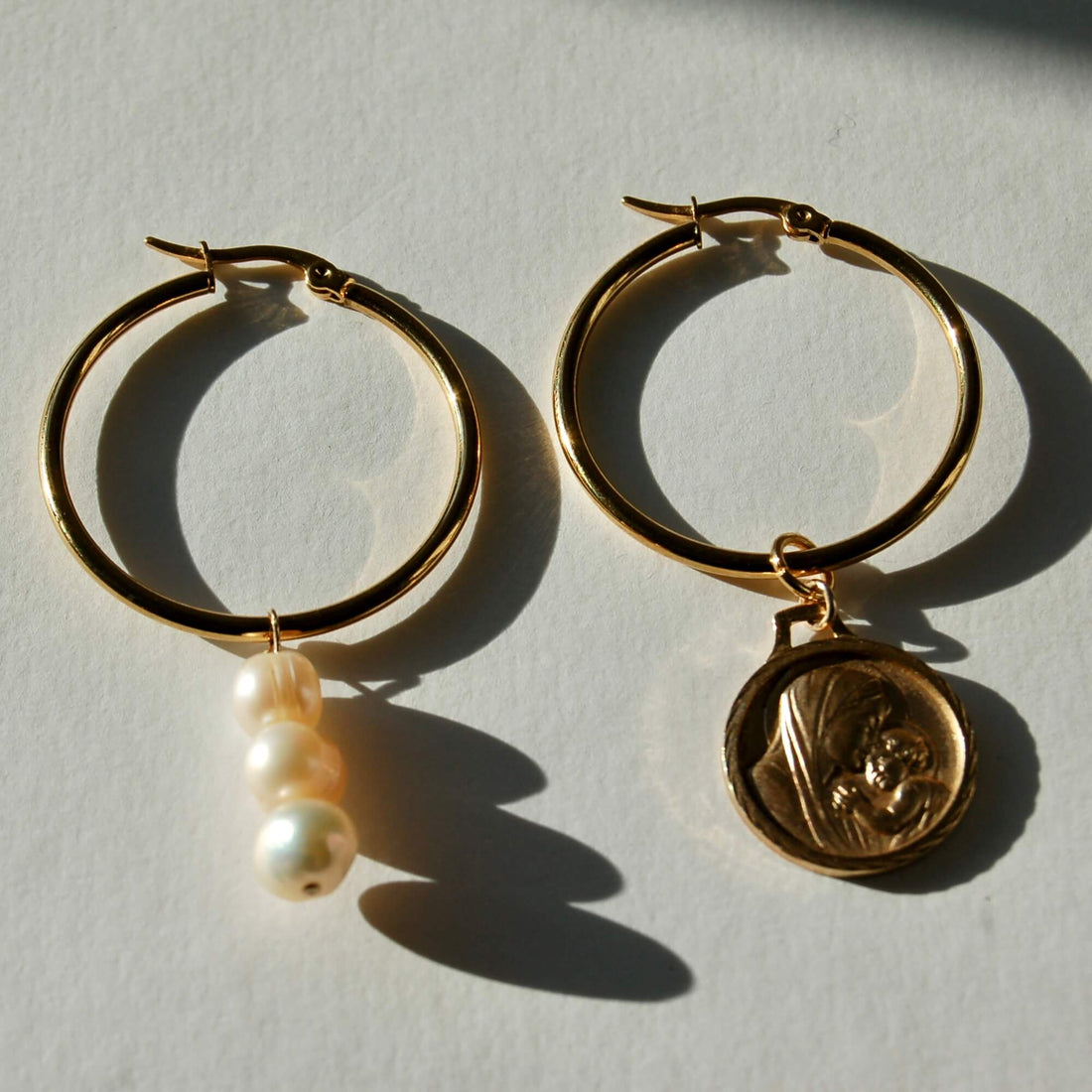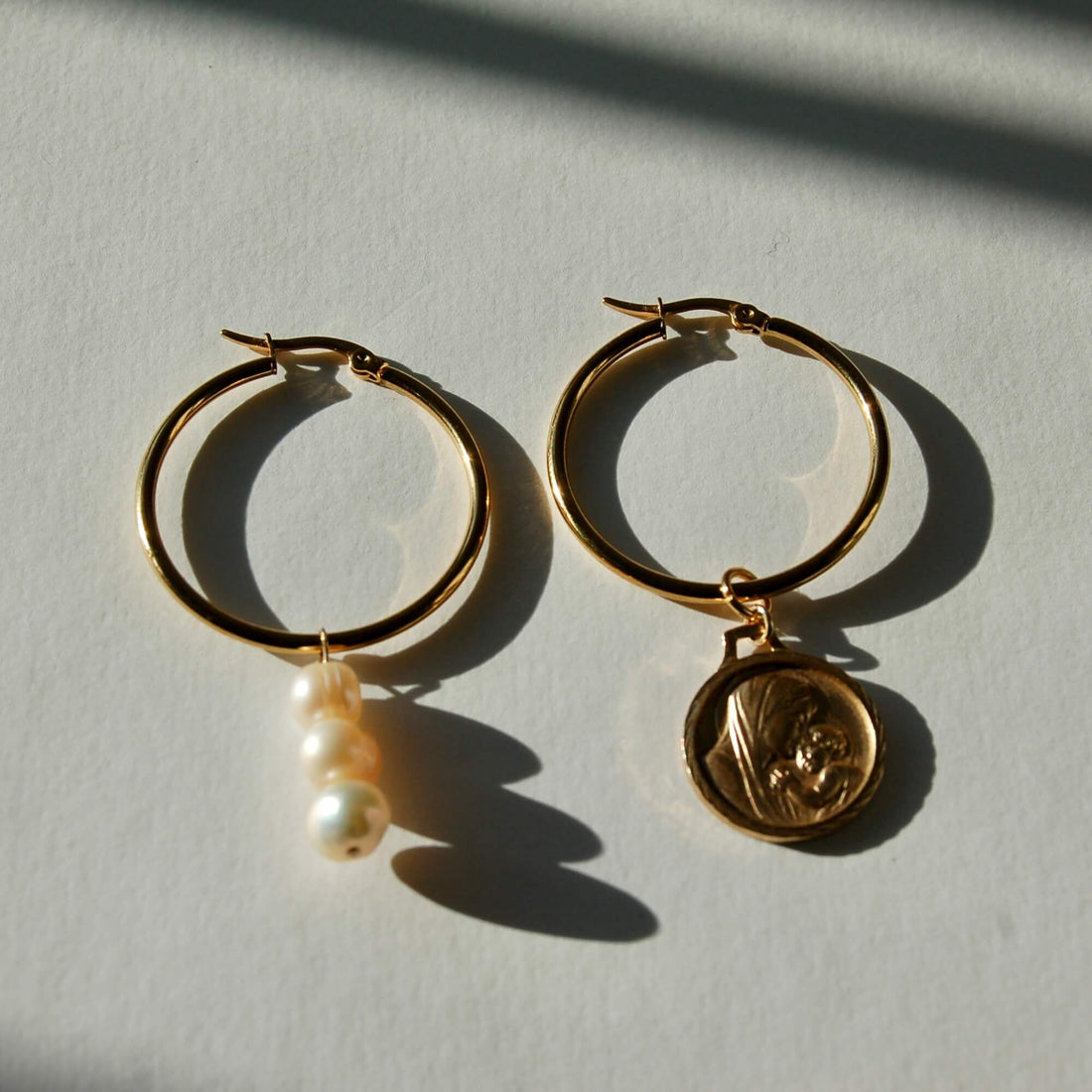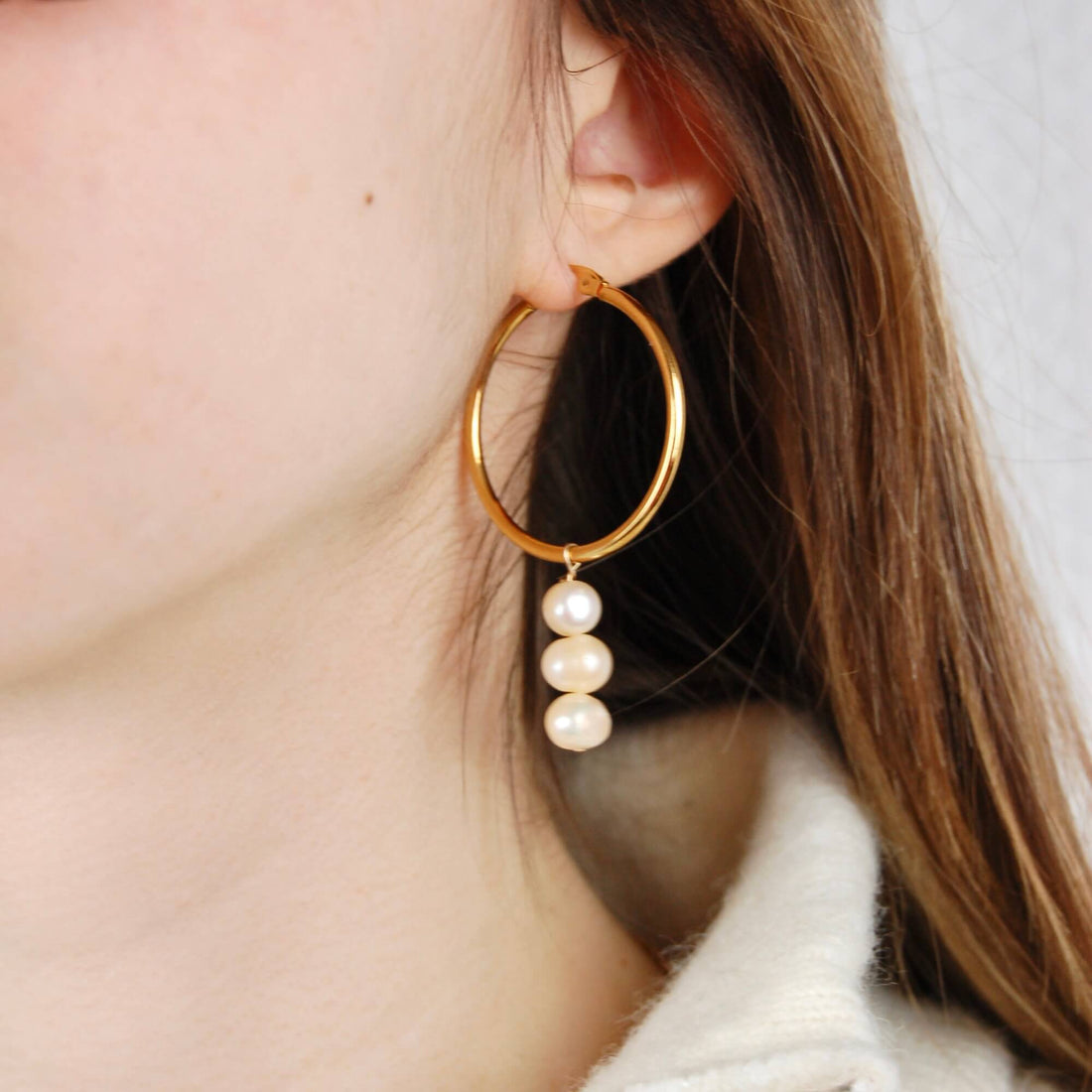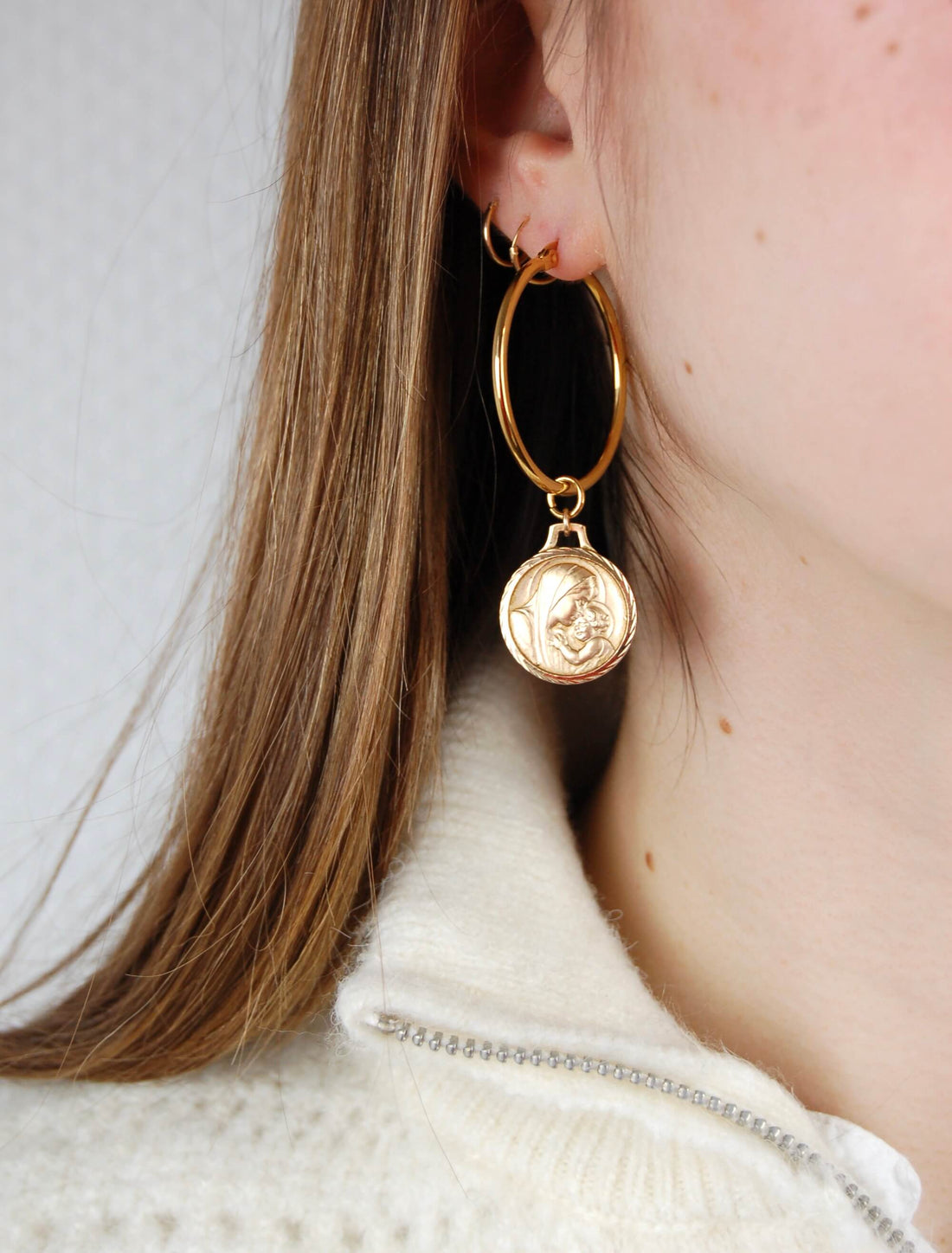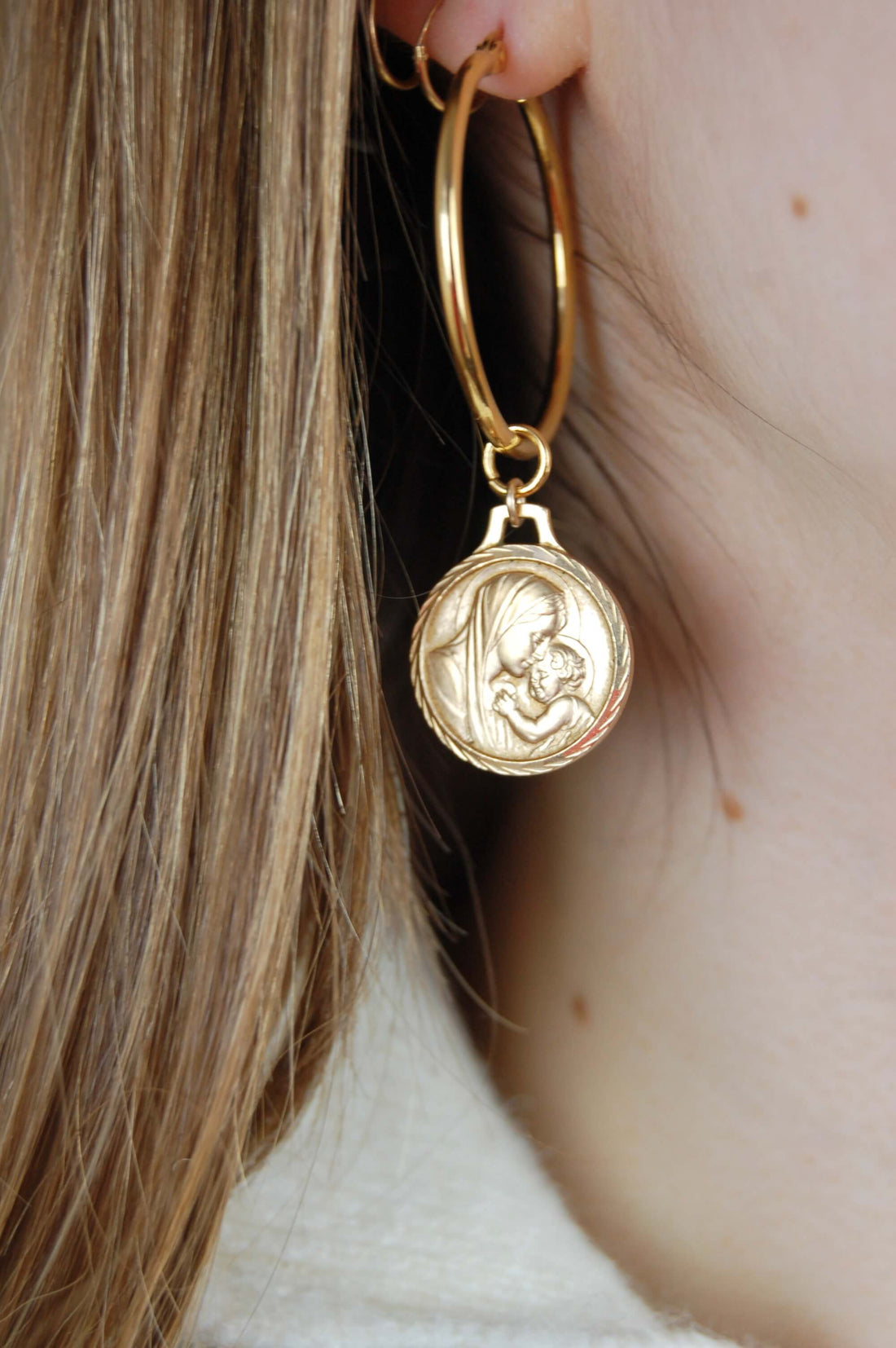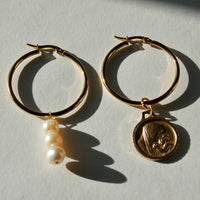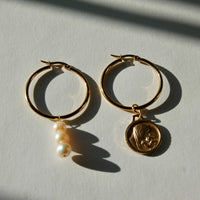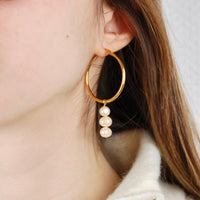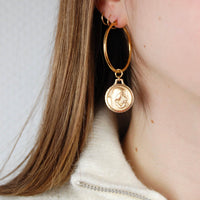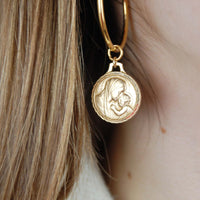 Créoles upcyclées perles et médaille
Bijou unique upcyclé
Ces créoles upcyclées sont ornées de perles d'eau douce et d'une médaille religieuse en plaqué or. Elles mesurent 6cm de longueur et 3cm de diamètre. 
Each mottled piece is cleaned beforehand. Due to the vintage nature of some pieces, these may have irregularities and/or slight signs of wear that do not constitute imperfections.
Go to the Maintenance page to find out how to preserve the shine of your jewellery.