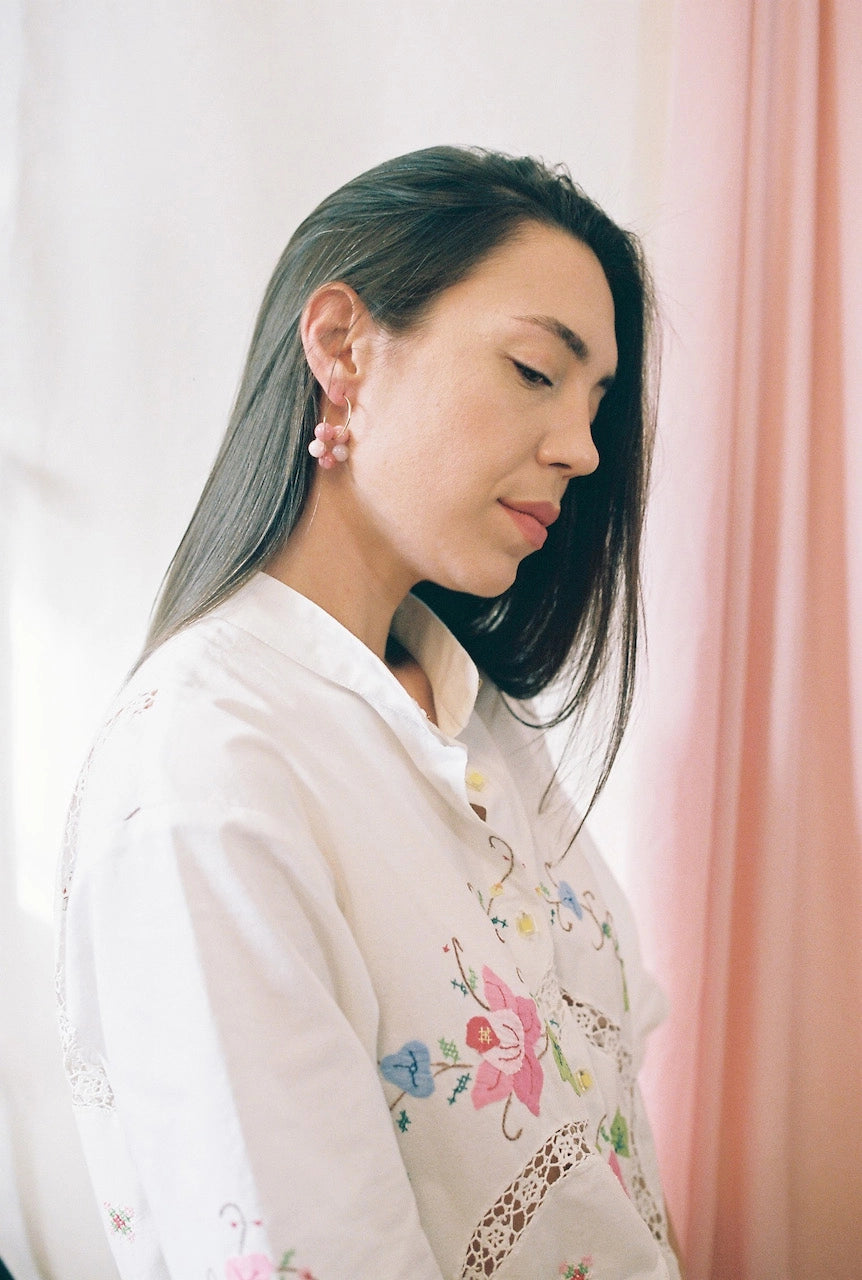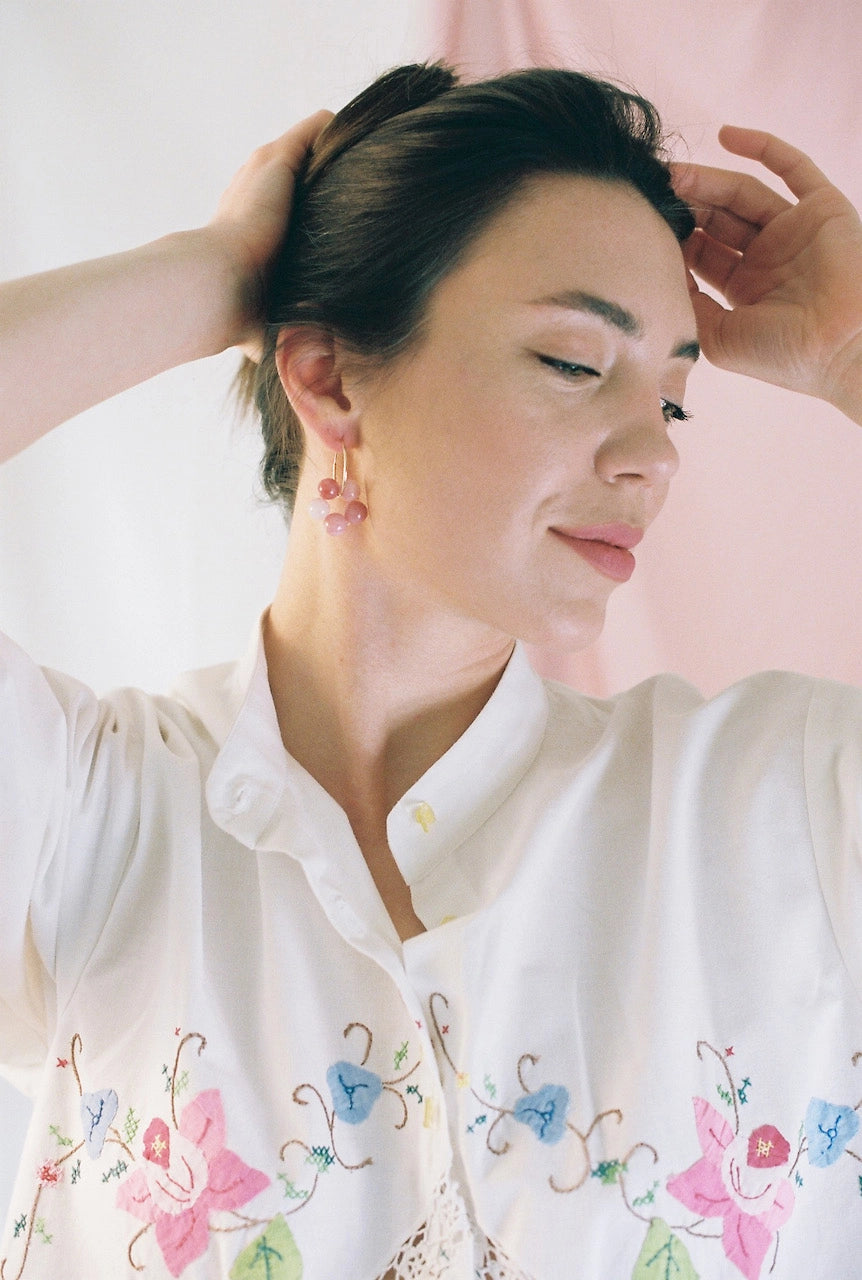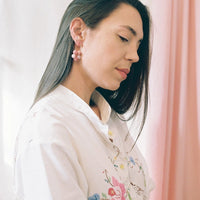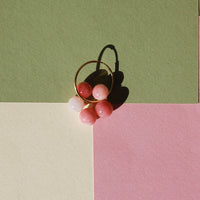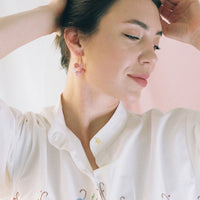 Pink upcycled hoop earrings
Unique upcycled jewelry
These symmetrical upcycled hoop earrings bear the name Rose , in reference to the Aphrodite flower symbolizing love and beauty.

They consist of new 14K gold-filled hoop earrings which are decorated with semi-precious stones (rhodonites) found in Strasbourg.

📐 These creoles are 2.5 cm in diameter and 4 cm in total length.
📸 ©Marie Lagabbe
Each antique piece is cleaned beforehand. Due to the vintage nature of some pieces, they may have irregularities and/or slight signs of wear which do not constitute imperfections.
Visit the Maintenance page to find out how to preserve the shine of your jewelry.