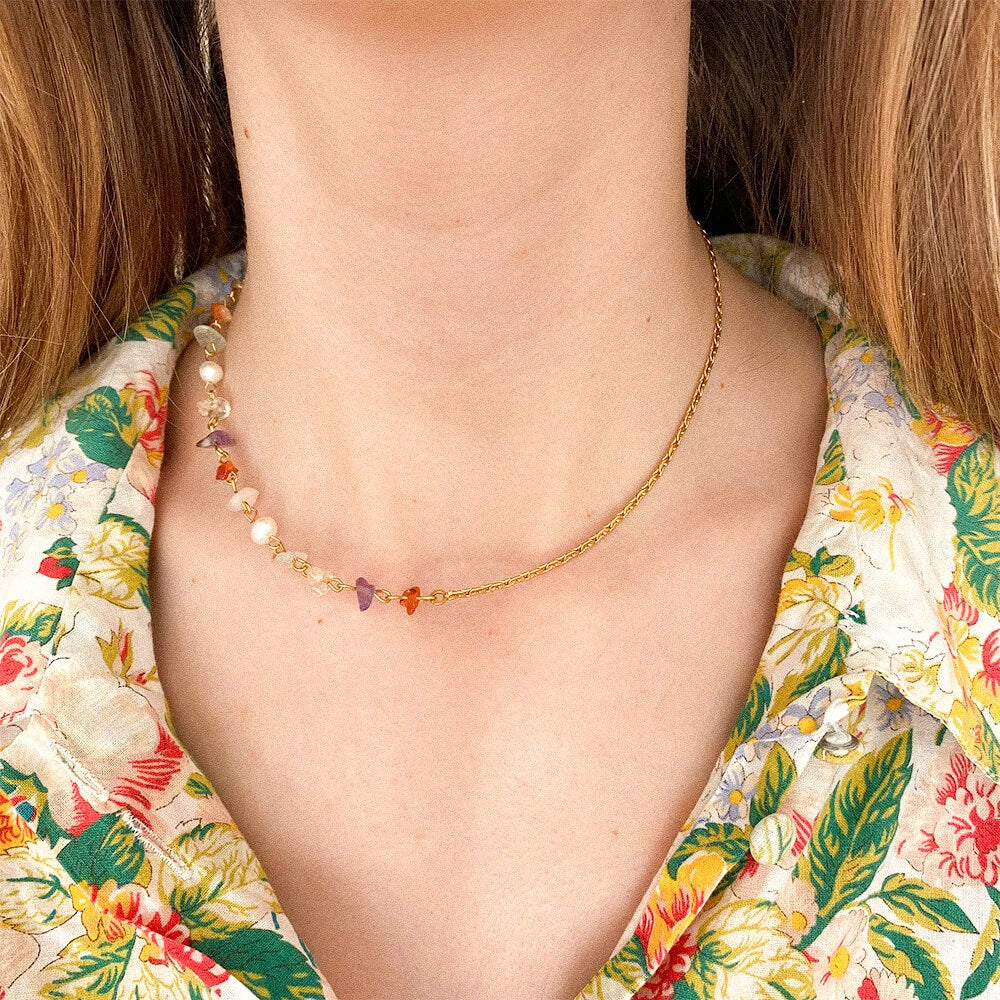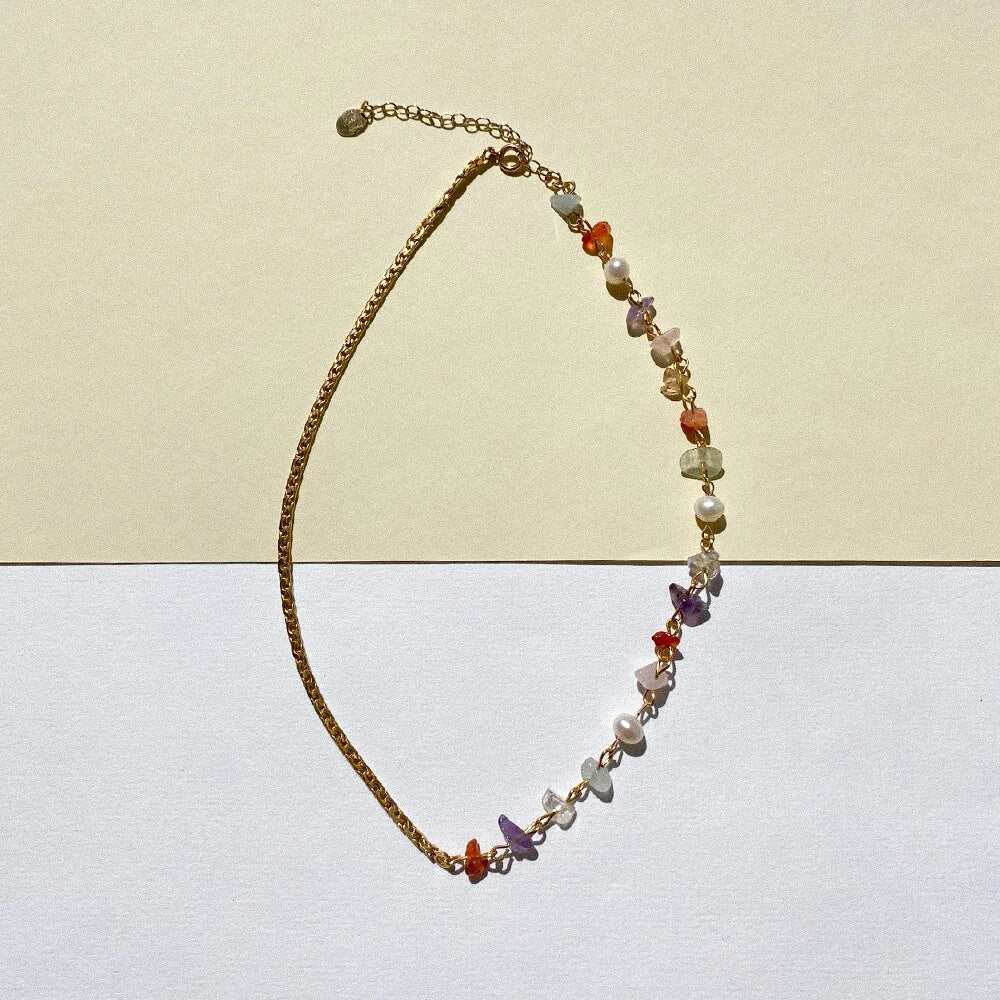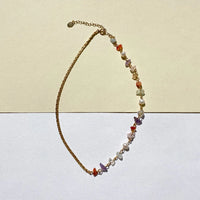 Collier upcyclé mi-chaînes mi-pierres
Bijou upcyclé unique 
✨ Ce collier upcyclé unique fait d'une chaîne en plaqué or et de pierres semi-précieuses (quartz rose et vert, agate, citrine, aigue-marine, améthyste) a été fabriqué à la main dans notre atelier strasbourgeois.
Ce collier aux couleurs acidulées et aux formes organiques est une ode à l'été, s'inspirant des morceaux de verre polis par la mer. 
📐 Ce collier mesure 42 cm de longueur (chaîne d'extension comprise).
Each mottled piece is cleaned beforehand. Due to the vintage nature of some pieces, these may have irregularities and/or slight signs of wear that do not constitute imperfections.
Go to the Maintenance page to find out how to preserve the shine of your jewellery.