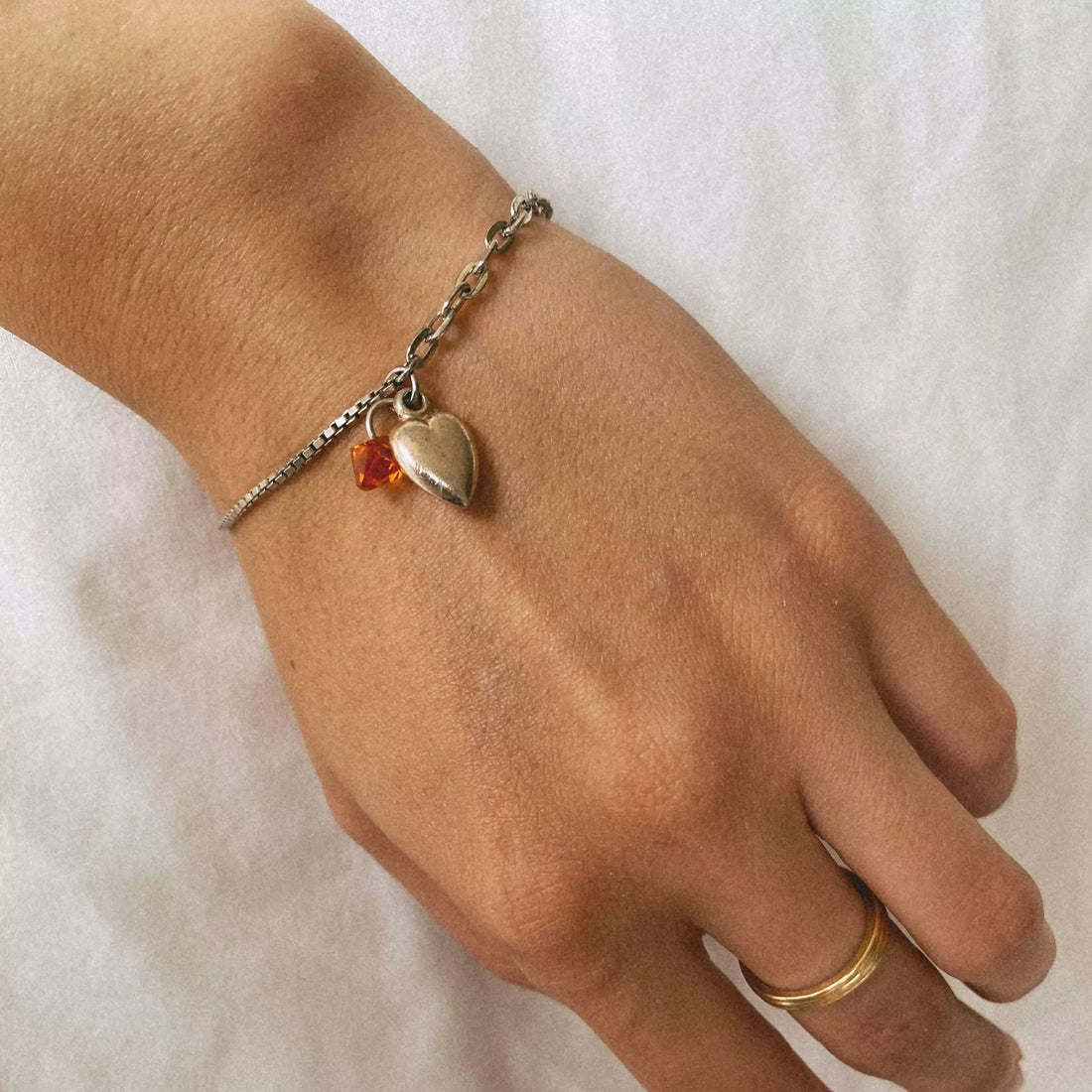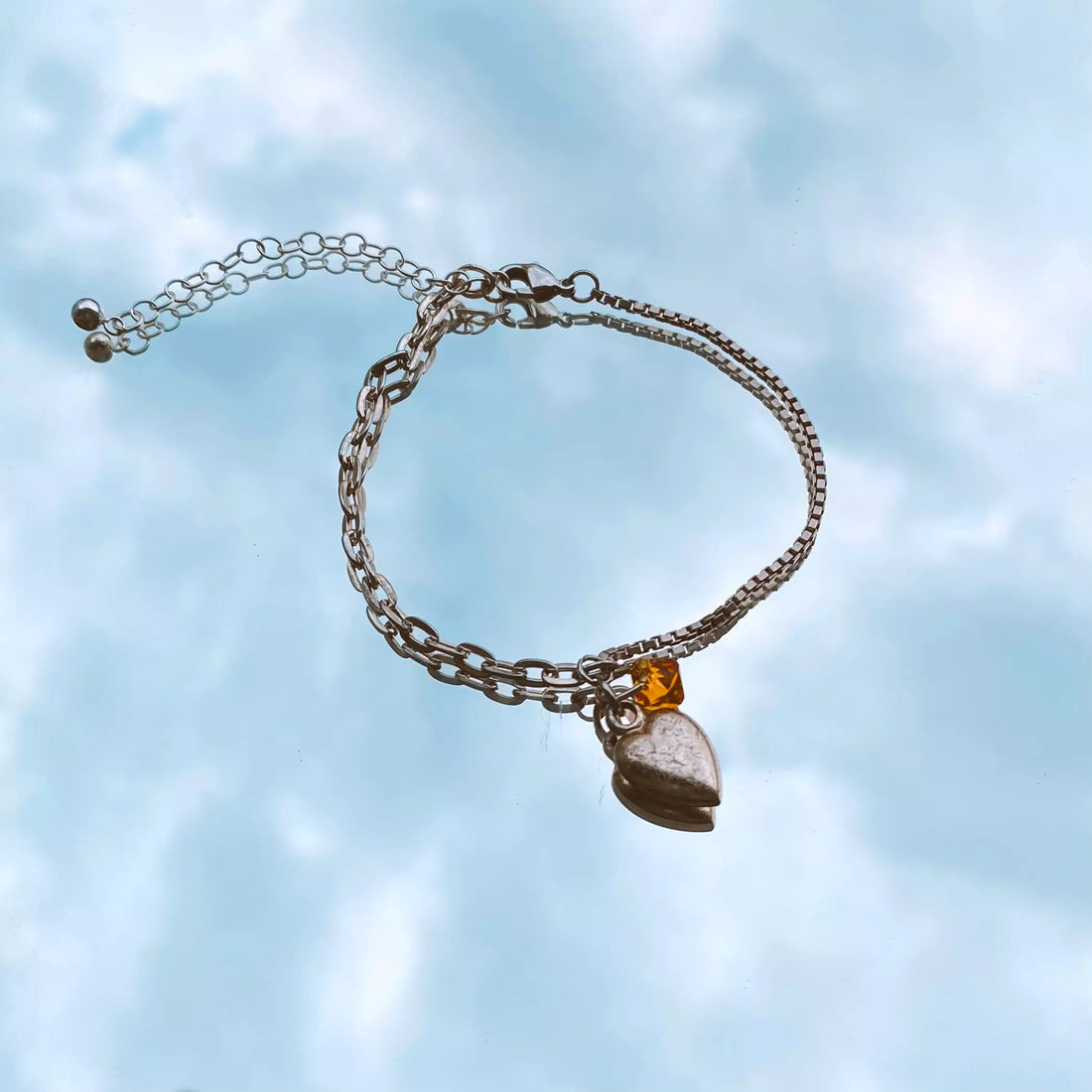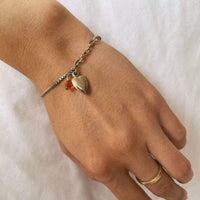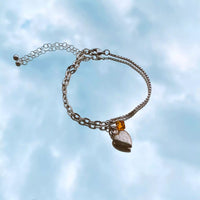 Bracelet upcyclé coeur et cristal
Bijou upcyclé unique
✨ Ce bracelet upcyclé en argent, orné d'un coeur en argent vintage et d'une perle swarovski orange a été fabriqué à la main dans notre atelier strasbourgeois. 
Simple et discret, ce bracelet en argent tout en finesse vous accompagnera tout l'été à votre poignet et se mariera à la perfection avec toutes vos tenues. 
Each mottled piece is cleaned beforehand. Due to the vintage nature of some pieces, these may have irregularities and/or slight signs of wear that do not constitute imperfections.
Go to the Maintenance page to find out how to preserve the shine of your jewellery.