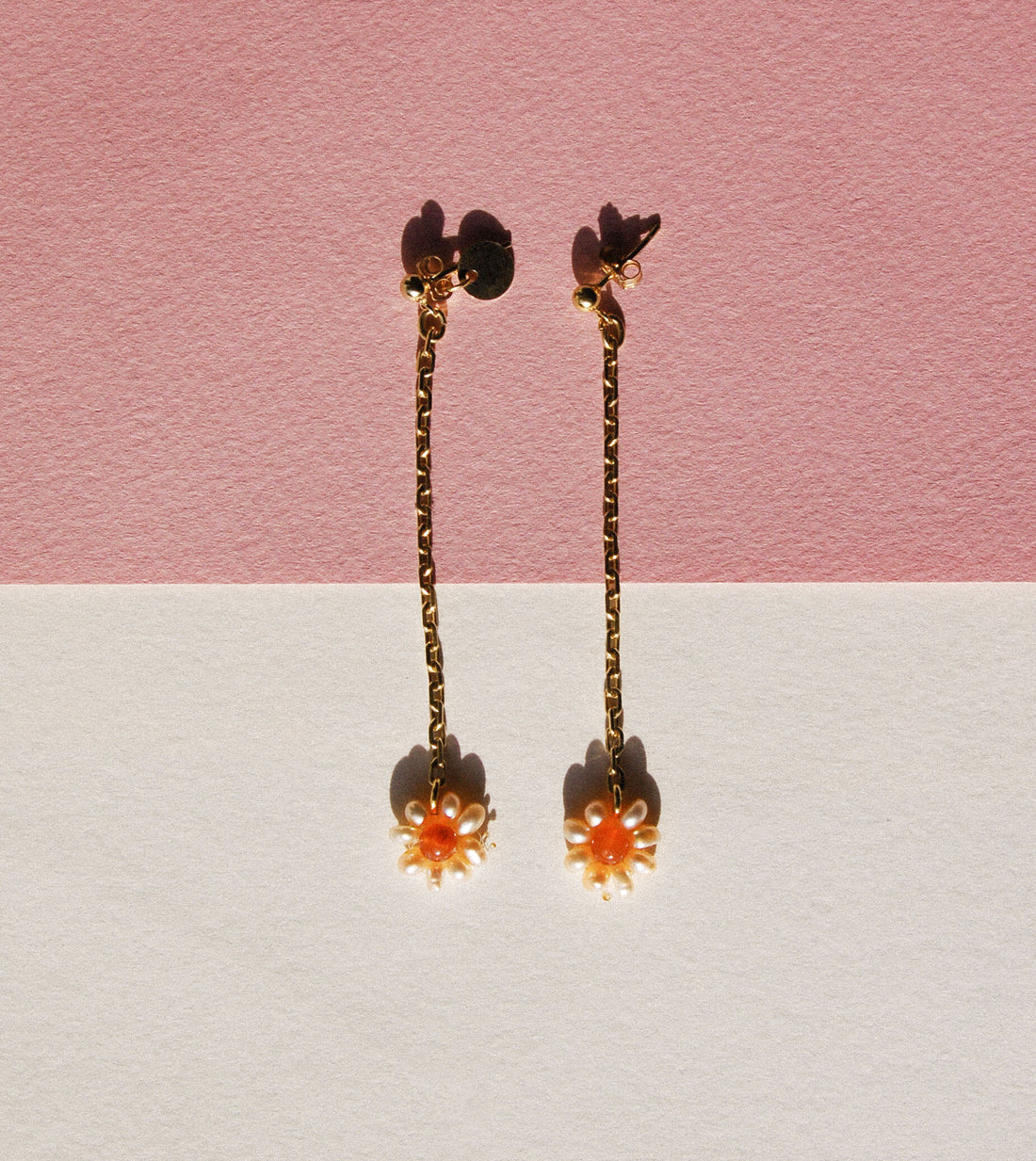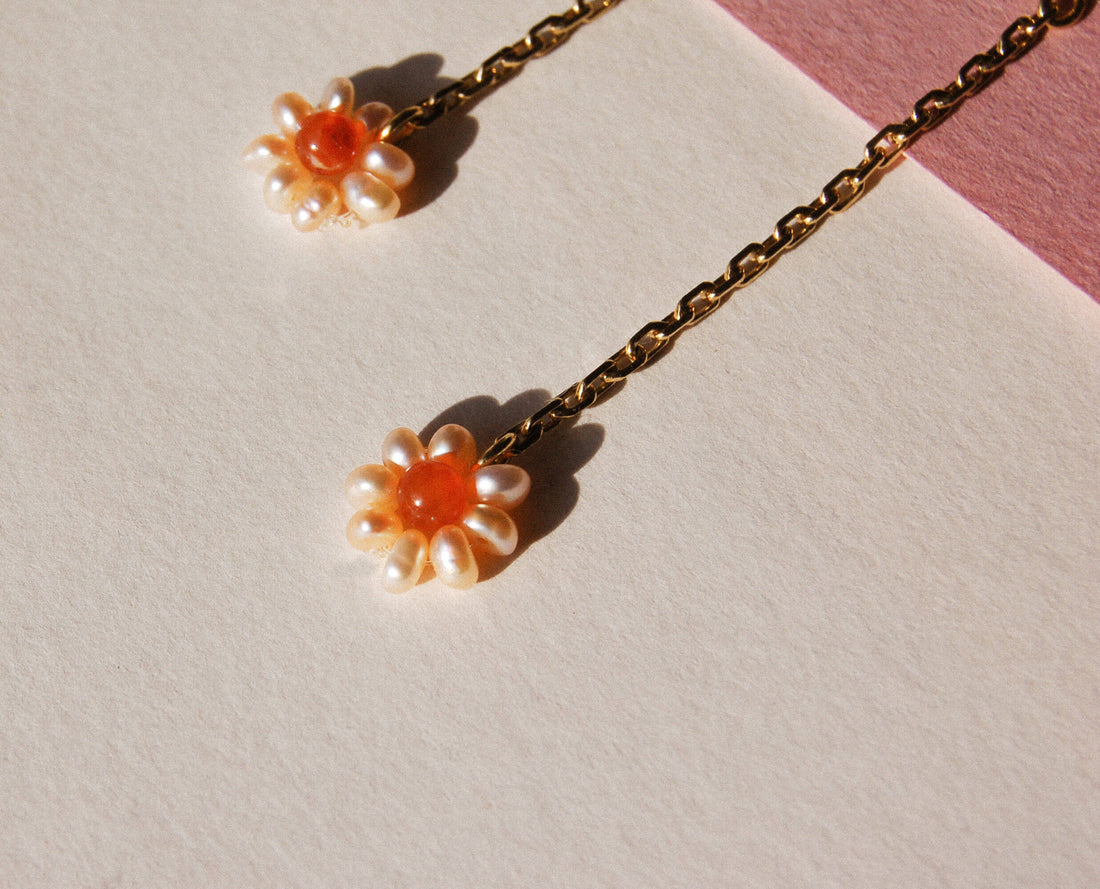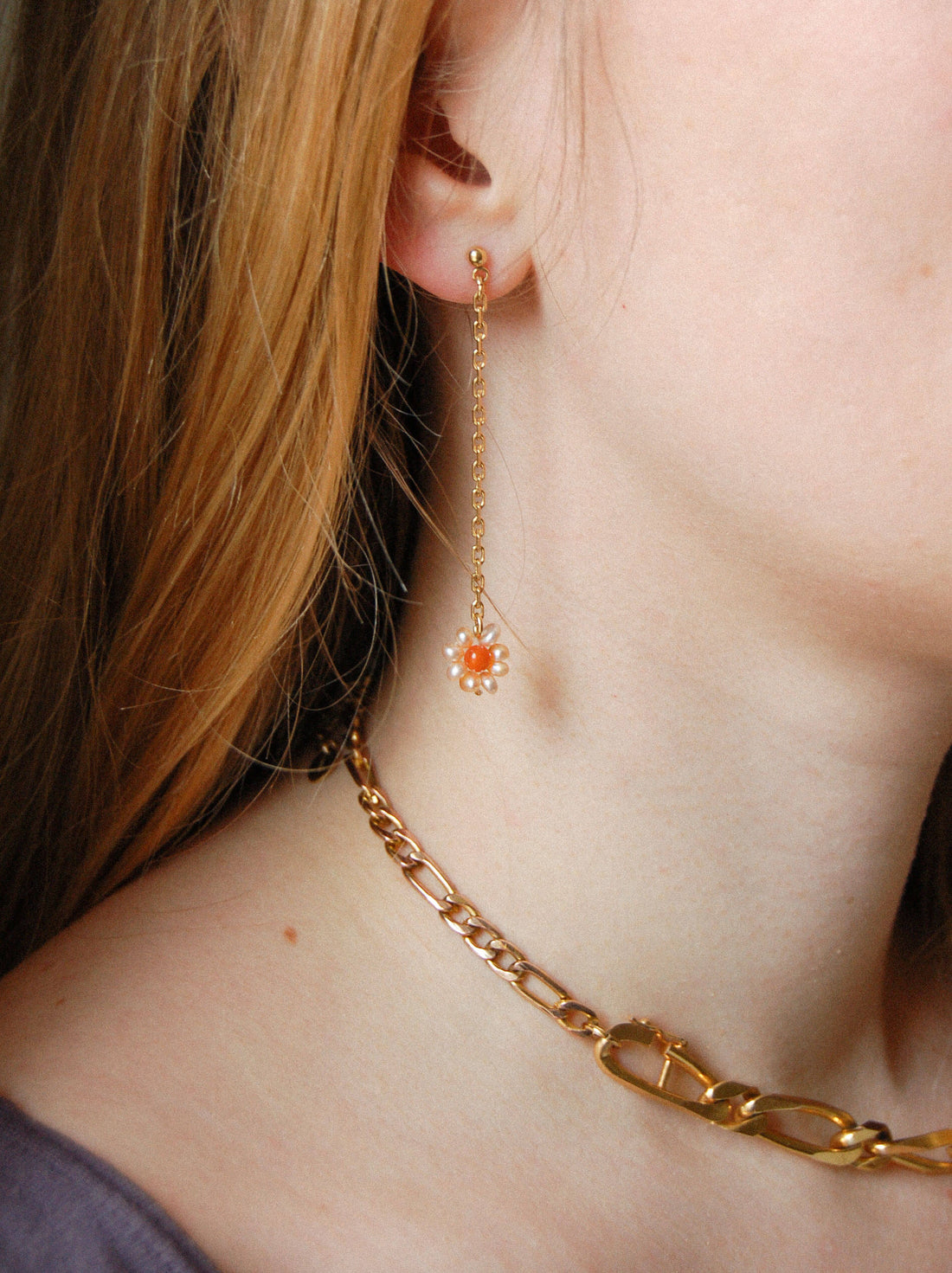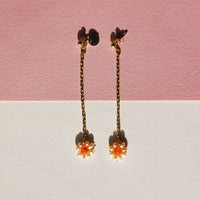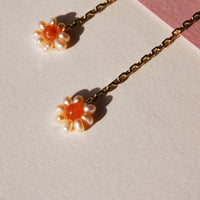 Boucles d'oreilles Sawsen
Bijou upcyclé unique
Ces boucles d'oreilles upcyclées se prénomment Sawsen, prénom d'origine hébraïque renvoyant à une fleur, le lys. 
Ce modèle est réalisé à partir d'une chaîne forçat en plaqué or, de petite perles d'eau douce rose poudré ainsi que d'agates orange. Le tout a été chiné à Strasbourg. Elles sont dotées de fermoirs papillon en gold-filled 14k.
📐 Cette paire de boucles d'oreilles mesure 6,5 cm.
Each mottled piece is cleaned beforehand. Due to the vintage nature of some pieces, these may have irregularities and/or slight signs of wear that do not constitute imperfections.
Go to the Maintenance page to find out how to preserve the shine of your jewellery.