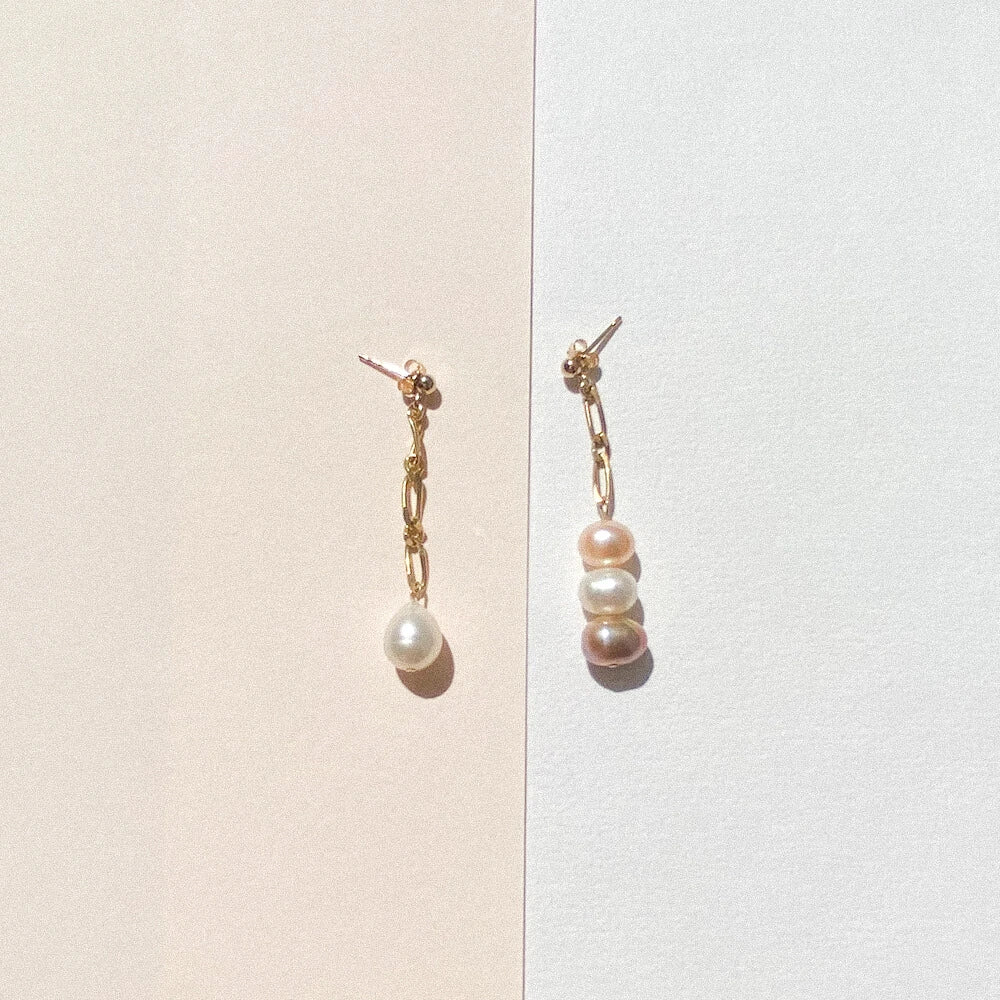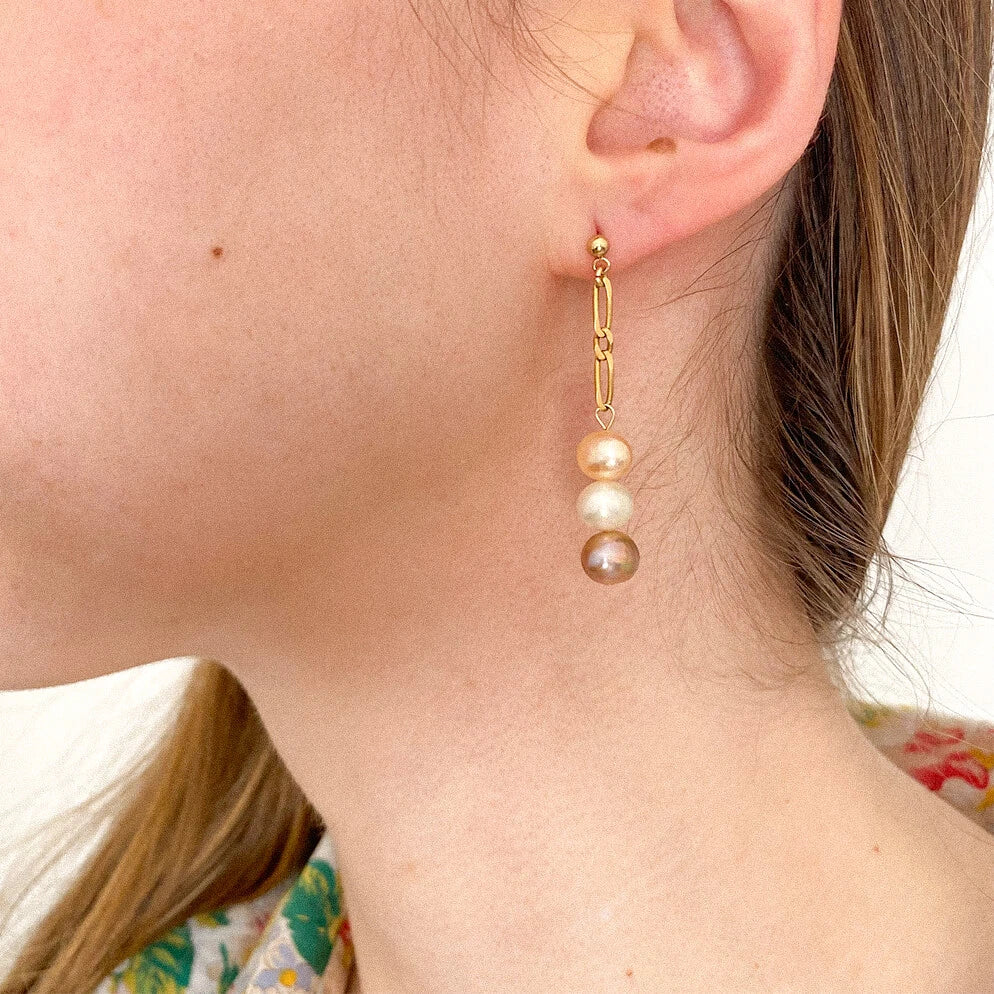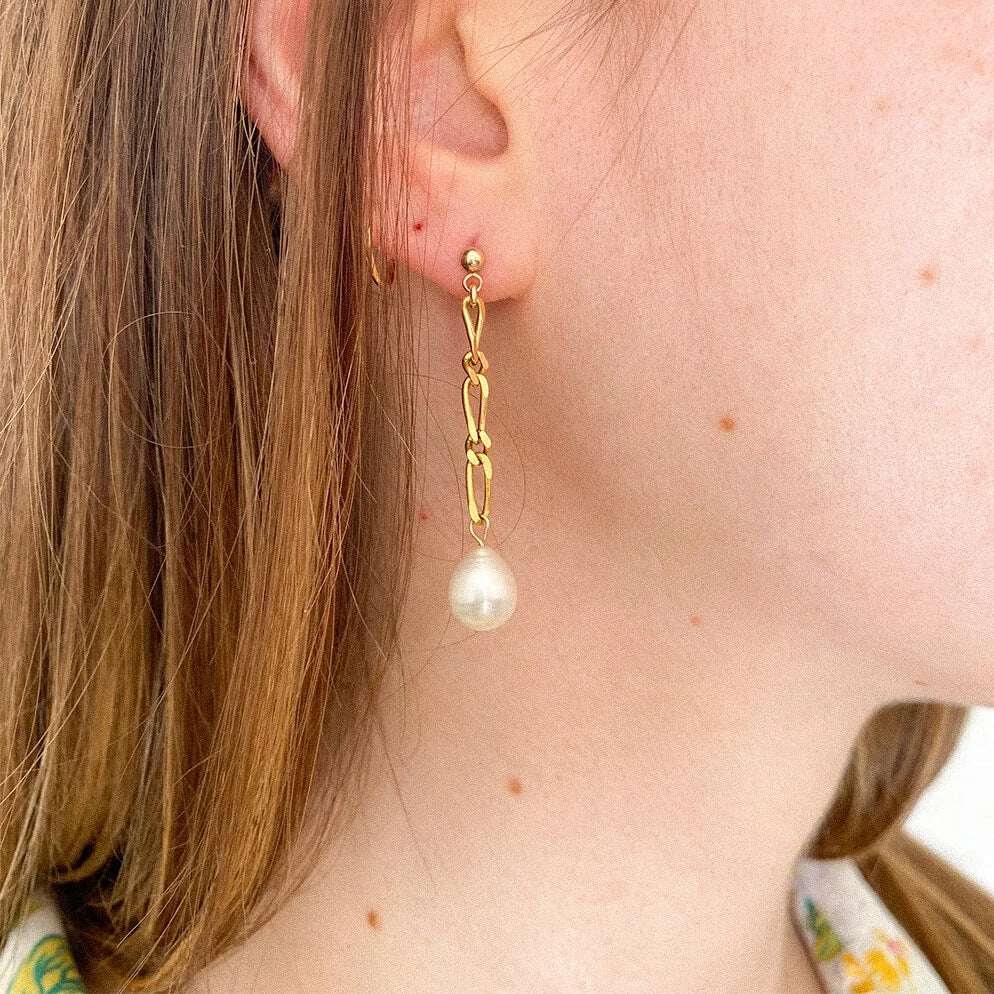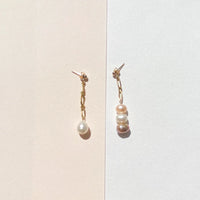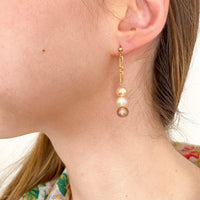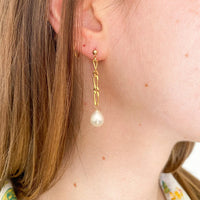 Boucles d'oreilles upcyclées perles d'eau douce
Bijou upcyclé unique 
✨ Ces boucles d'oreilles upcyclées uniques ornées d'une déclinaison de perles d'eau douce et d'un chaîne en plaqué or ont été fabriquées à la main dans notre atelier strasbourgeois.
Sophistiquées mais discrètes, ces boucles sont parfaites pour tous types de tenues, décontractées ou habillées.

📐 Ces boucles mesurent 4,5 cm de longueur. 
Each mottled piece is cleaned beforehand. Due to the vintage nature of some pieces, these may have irregularities and/or slight signs of wear that do not constitute imperfections.
Go to the Maintenance page to find out how to preserve the shine of your jewellery.