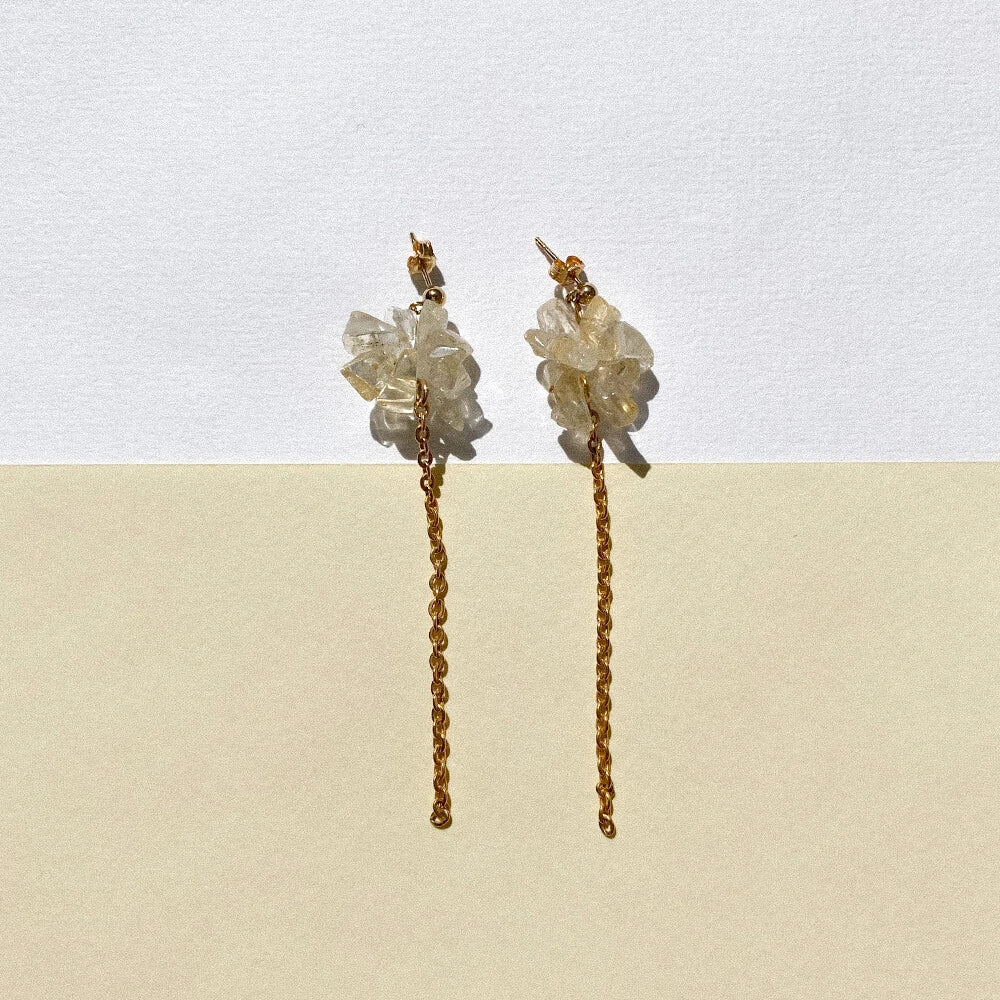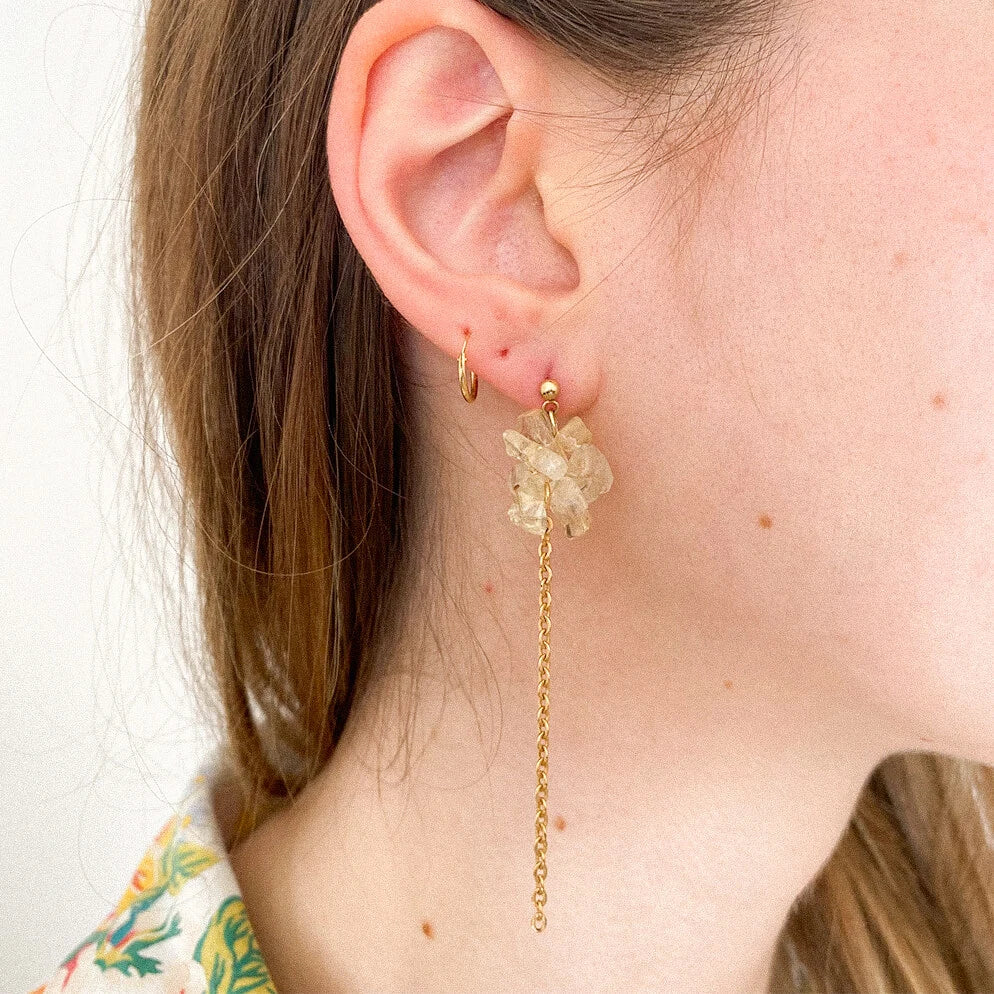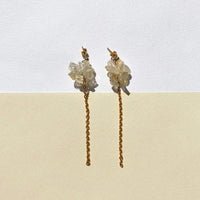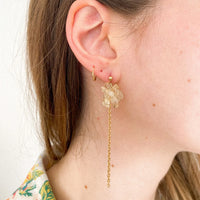 Boucles d'oreilles upcyclées chaîne et citrine
Bijou upcyclé unique 
✨ Ces boucles d'oreilles upcyclées uniques ornées de citrines et d'une chaîne fine en plaqué or ont été fabriquées à la main dans notre atelier strasbourgeois.
Simples et délicates, rappelant la forme d'une fleur, ces boucles d'oreilles s'accorderont avec toutes vos tenues, de la journée et de la nuit. 

📐 Ces boucles mesurent 7,5 cm de longueur. 
Each mottled piece is cleaned beforehand. Due to the vintage nature of some pieces, these may have irregularities and/or slight signs of wear that do not constitute imperfections.
Go to the Maintenance page to find out how to preserve the shine of your jewellery.